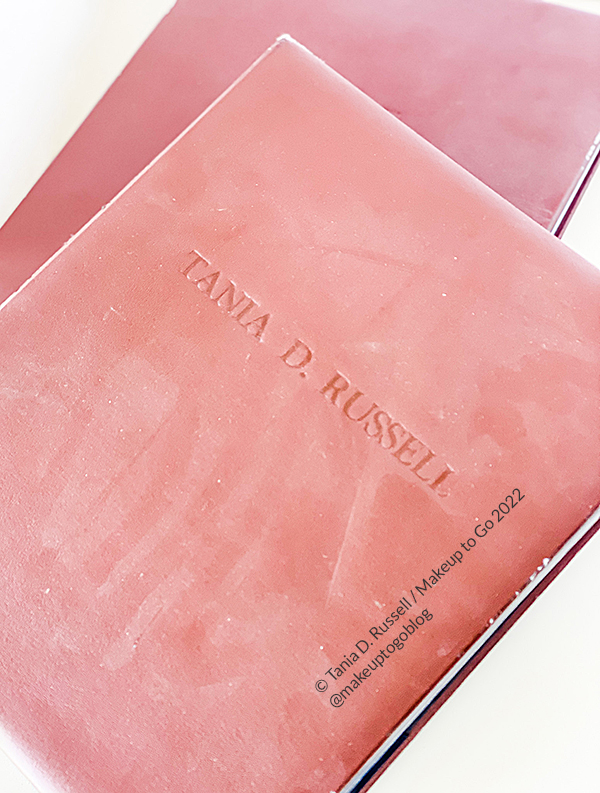 People can't hire you as a makeup artist if they can't see your work…
But what even is a Makeup Artists' Portfolio in 2022?
I try to keep my articles on Makeup to Go "evergreen" to the extent that I can, but the reality is that this industry is ever changing and evolving. Almost all of my prior content in this "So You Wanna Be A Pro Makeup Artist" series is obsolete. Fret not! I'm working on updating all of it. I figured the best segment to start with would be the "Portfolio" because the very definition of what it is has completely changed.
What are we talking about when we're talking about a Portfolio nowadays? Well, there are options, but we're going to look at three of them today;
1) Instagram/other social media
2) Portfolio Website
3) Old-Fashioned Portfolio Book
Instagram / Social Media
Pros:
– Easy to update and keep current
– Can post both images and video
– It's Free
– Millions of people use social media daily, worldwide
– Allows people to see/know/like/trust you as an individual
– Possibility of going "viral" and gaining more views
Cons
– Requires continual production of quality content to be effective
– Restrictions on post content, content size, content length (video), etc.
– Potential clients may not be able/willing to find what they're looking for
– Can be difficult for small accounts to gain visibility
– Instagram Content is not searchable, nor is SEO attached
– You do not now, nor will you ever, own or fully control those platforms
In the age of social media, it's obviously reasonable that some artists have chosen to use their social media AS their portfolios. I can see the allure in that, particularly if you have a successful account already.
But DO bear in mind the Cons. In the world of media makeup, people are often looking for something specific – for example I was recently hired to a job where they specifically needed someone strong at grooming/makeup on a Black male – and they will want to see examples of what they are looking for. The endless scroll isn't great for that, and there is no way to index and search your images. And as far as getting "more eyes" on your work, first of all we all know that's not necessarily true at all and it can be quite difficult nowadays to get traction on a post or on a newer account. BUT ALSO – More eyes doesn't mean the right eyes. Think about your own social media habits: how many posts do you "like" on the daily and yet you have no plans to interact with that account beyond clicking that heart. Your family and friends may genuinely love your posts but they probably can't hire you. You need THE RIGHT people seeing your content.
Suggestion: As I've said many times before, I see a true Portfolio as your promotional tool and your social media as more of your PR/Hypeman. That said, if I were to just use Social Media – particularly Instagram – as my main Portfolio, I'd keep my main feed really dialed in on *just* my work (Makeup Artist/Beauty Photographer Hayley Kassel's feed is a great example of an Instagram portfolio). I'd also make sure I am in a position to produce enough quality content on a regular basis to keep my account active (don't forget, IG will slow down on pushing out your content if you aren't producing and posting regularly). Lastly I'd take advantage of the various video integrations IG has in the platform. Not only do reels/video get viewed by more people than just your followers, they allow some measure of indexing and searchability. Speaking of Indexing, SEO, and searchability of your content, if you're doing a "social only" Portfolio, I'd strongly consider adding Pinterest and/or YouTube into the mix.


Porfolio Website
Pros:
– It's yours and you control it
– Zero restrictions on what you can post or at what size or length
– Images are larger and at higher resolution so they look better
– Content is indexable and searchable
– Integrates with your social media and other business tools such as Blogs and Mailing Lists
– Easier for potential clients to see your work and what they might be looking for
– Establishes you as a professional
Cons
– Not Free*
– Needs a bit of elbow grease to get started
– Requires continual updating and upkeep
– You have to bring viewers to your site
If I had to guess, one of the main reasons many emerging artists don't have a website is that there is an expense associated with them aka – they ain't free like Instagram ;-). However, the advantages for having a website – and again here at Makeup to Go we're talking media makeup for day rates of hundreds/thousands per day – far outweigh the costs.
When that client wanted to see my grooming work on Black men, I could direct them to the specific link to view that work and Boom, booked. I've had out-of-state production companies find me on Google and book me because my websites have proper SEO (Search Engine Optimization). When Instagram/TikTok/Facebook/etc. go down, I am unconcerned as far as my bookings go. If my IG were to ever be hacked I'd be hella annoyed – trust – but it wouldn't affect my bookings.
Further, in a time when the definition of who/what is a pro makeup artist is murky, a website helps clarify things. Many brands won't consider you for their Pro programs without a website, many directory listings require a website, etc. A website is still a measure of designation telling the world that you are a Professional and not a hobbyist.
Suggestion: A website needn't be elaborate. It should grow naturally as your body of work grows. A strong, good looking, one-page website of your best work with clear contact information and a link to your Social networks is perfect when you're just starting to build your book. ProTip: In the Makeup to Go Resource Library I have a whole Guide on creating a professional Portfolio Website. Click Here to join the mailing list to access this Guide and other great career info. (*and as I say in the websites Guide, please don't use freebie websites with non-custom URLs. Get the Guide for more info on that specifically…)
Porfolio Book
Pros:
– It's Beautiful
– Printed Images are The Best presentation of your work
Cons
– It's Expensive
– The Portfolio Book Itself is Expensive (and needs to be replaced periodically)
– Getting portfolio quality prints is expensive
– Many jobs are digital only so there are no print files for a Portfolio Book
– It's not Impossible but it's increasingly Rare to have a meeting to show a physical book
I'm including Physical Portfolio Books because – surprisingly enough – emerging artists still ask me about them. Here's the thing: They are no longer the industry norm. The industry moved on to digital some time ago because it's just so much less expensive. And then COVID came along and messed up meeting with people in person ¯\_(ツ)_/¯. So not only do you not *need* a Portfolio Book in 2022, but even if you invested in one who knows if you'd ever have the opportunity to use it.
That said I love them. I still have and love mine and I'm thinking about getting new prints and updating it just because. Portfolio Books are beautiful. The books themselves are beautiful. Printed images are beautiful (if you've only ever seen your work digital, a professional-quality printed image of your work will blow your mind). If you work in print media, it's the way our work is meant to be seen. And as visual artists who care about aesthetics… yeah. It's just a beautiful presentation. The equivalent for artists working in motion – it's like the difference between seeing something you did online versus seeing it on the Big Screen.
Suggestion: My last Portfolio book cost around $500 all told for the cost of the books and the prints. That's a lot for something that may never even see the light of day. Also – most of the custom binding houses where we used to get our books made have gone out of business. The only one I could find that was still going was Brewer-Cantelmo which, ironically, I never used back in the day because they were *by far* the most expensive (maybe why they're still in business?).
All that to say, if you get a Portfolio Book it would likely be for your own pleasure rather than for actually booking work. I'd have to say don't bother unless you have the money AND a lot of great work to put in it. In terms of working, Portfolio Books nowadays are probably best reserved for more established artists. But if you have a killer body of work and the money and time, Portfolio Books are bomb and you'll love it.
If you decide to make a Portfolio Book, I would suggest making it it's own thing. Not trying to mirror what you have on your website portfolio because a ) folks can just go to your website portfolio and b ) so much of our work nowadays is digital video. But if you are creating stunning photographic images, you can make a Portfolio that is it's own, unique work of art and present yourself in a different way than your web Portfolio might.
What method are you using? How are you getting your work out there and how are clients finding you? Share with us in the Comments.
Need some guidance? The Portfolio Review, and the Need to Talk Strategy Session services are Back! Book your session today and let's get you clarity and a plan of action 🙂 . Click Here to book a session.
Previous Installment: So You Wanna Be A Pro Artist in 2021
The "So You Wanna Be A Pro Artist / So You Wanna Be A Pro Makeup Artist" series is original content conceived and written by Tania D. Russell, all Copyrights reserved. Links may be affiliate links as indicated.
—-
Have you signed up for the Makeup to Go Blog newsletter yet? Join the fun for exclusive content, giveaways, and other assorted fabulosity! Makeup to Go Blog Newsletter – "Speaking of Makeup"
Disclosure: Howdy folks! Instead of doing sponsored posts, Makeup to Go may contain affiliate links from Shop List, SkimLinks, or Amazon Affiliates. When you shop via these links Makeup to Go gets a lil sumthin sumthin to help keep things running (at no additional cost to you!). Sound good? Ok groovy. Thanks much!
© 2022, Tania. All rights reserved.