Disclosure: Hey folks, instead of doing sponsored posts, Makeup to Go is a member of Skimlinks and Amazon Affiliates. So if you purchase something via any of our links, we get a lil sumthin sumthin to help us keep running. Thanks much!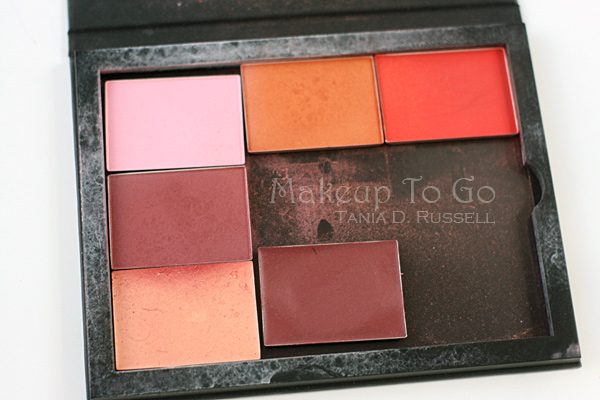 Makeup to Go has been around for a while now…
…and as such, some of our content is in need of a little refreshing. Introducting the #REMIX where we travel back in time and bring some of our "Best of" content up to date. I'm starting with one of my personal favorites; Best Blushes for Brown Beauties.
Blush is one of my favorite cosmetics products, but finding one that suits deeper skin tones is drama. Not JUST in the sense of colors not being deep and/or pigmented enough – although that is a legitimate problem. The other legitimate problem is that a lot of blushes (and eyeshadows, and other powder cosmetics) are formulated such that they give off significant white cast. The white cast generally comes from either from the talc base or white pigment in the formulation or excess shimmer/glitter (which is often white pigment based). If a blush is not pure color pigment based and is in anyway cut with white/light pigments, watch out. That's where the dreaded "ashy" appearance comes from that can leave you (or your client) looking gray. Fortunately, there are some gorgeous exceptions that look stunning on brown (and not brown) complexions. Here's who I'm loving right now.


NARS Taj Mahal
When I first did this article someone left me a rather snarky comment that I "left off" Taj Mahal and Exhibit A. Um…thanks for reading the blog? At that time I replied that Taj Mahal wasn't my favorite from NARS and just kept it moving. A burnt orange color wasn't really appealing to me… until I finally broke down and tried it. My commenter was correct. I do in fact now use both, and Taj Mahal in particular is one of the GOAT* blushes for brown complexions ever. Stunning as a blush color on lighter to medium brown complexions and gorgeous as a non-ashy highlighter on deep brown complexions, I pretty much use Taj Mahal all the time nowadays. Thanks much Ms. Snarky Pants wherever you are 😉
ABOUT NARS: NO I'm not buying NARS for the time being although I am still using the NARS that I already have. Eventually I will write a separate post about the NARS situation but suffice to say that the NARS selling in China thing has been devastating for me. Devastating 🙁 . I love "Desire" by NARS as well. Alas, NARS is the change right now and anyway you probably aren't interested in a list of just one brand so moving on…


BlackUp Cosmetics – NBL11, NBL12
BlackUp is a French brand specifically designed to be a high end cosmetics line for Black women. As Black people come in an array of hues, tones and undertones, it is a fantastic line for broad spectrum of Women of Color. These are the two blushes I own so far and I love them both. The blushes are very finely milled (which is what you want in any powder product) so they are very smooth and the texture is velvety and luxurious instead of just powdery as lower-end blushes tend to be.
NBL11 is that kind of plumy rose that looks good on pretty much every human, and NBL12 is very similar to MAC Raizin. Unlike Raizin, however, NBL12 has shimmer so it isn't a replacement for the MAC blush. NBL11 has a shimmer to it as well, as do most of their blushes. That would be my only knock against BlackUp. That said, the shimmer is subtle and as such is wearable for real life and usable for photography including HD.


MAC Raizin
I had a former student just write me about this not too long ago, as I used to use it all the time in my in-class demos. I plan to do a post on Classic Cosmetics You Should Know, but that'll come at a later date. For now, I HAVE to mention Raizin. This brick-y-brown-y golden-y red is another of the GOAT* melanin folks blush colors, and has been since f o r e v e r.

Viseart Blush Palette #2 Rose/Coral
#2 is my favorite of the Viseart Blush palettes and I find that the pigmentation is so intense I can use it on nearly any skin tone. Whereas BlackUp costs $26.50 each, Viseart's palette of 6 colors retails for $80. Normally I do not recommend blush palettes for anyone other than pros because we need a lot of colors. HOWEVER this one I can recommend to non pros as well because it's extremely wearable. Palette #2 is six colors you can use, not just 2 good ones and 4 duds as palettes so often go. In addition to the wearability, Palette #2 also has the closest equivalent to "Desire" that I've found. Petal pinks (like Desire) look so so pretty on fair to light brown skin tones, but so often petal pinks are cut with white pigment and/or have shimmer so they go ashy. Every Viseart palette I've ever tried (and I own several) has always been color-true and has never given me ash. For the truly deep girls (my own complexion and deeper) I might slide over to Palette #3, but for the most part Palette #2 is my go-to.

Ready for something unexpected?

e.l.f. Blush Palette – Dark
People always give me grief for not including mass market brands, so here you go. I'm not a fan of e.l.f. the way many artists are HOWEVER, I have to say I like this one a lot. I discovered it in a moment of desperation where I needed something and the only store available to me was a Target. Is it as richly pigmented as the brands mentioned above? No. But it is very nicely pigmented and even more importantly it is neither powdery nor is it a shimmer bomb. This palette is pigmented enough to read even on deep brown skin tones and while there is shimmer, it's subtle and doesn't leave a crazy white cast. I use this on the regular for one of my ecomm clients and I've been impressed. In fact, here it is in action;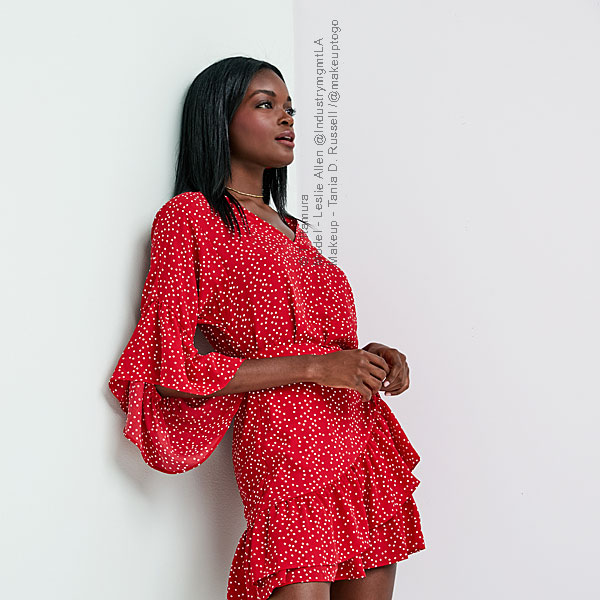 And more Brown Beauty Friendly blushes are on the horizon. A friend who works with MUFE says they have some new must-try blushes coming. Look for information on that soon to come.
…and if you're curious to see the original article, click here to visit "Best Blushes for Darker Toned Beauties".
(* for those who may not be familiar with the term, GOAT is an acronym for "Greatest of All Time")
What blushes do you like for yourself? Or if you're an artist, who do you like for your brown-babe clients?
—-
Have you signed up for the Makeup to Go Blog newsletter yet? Join the fun for exclusive content, giveaways, and other assorted fabulosity! Makeup to Go Blog Newsletter – "Speaking of Makeup"
© 2017 – 2018, Tania. All rights reserved.