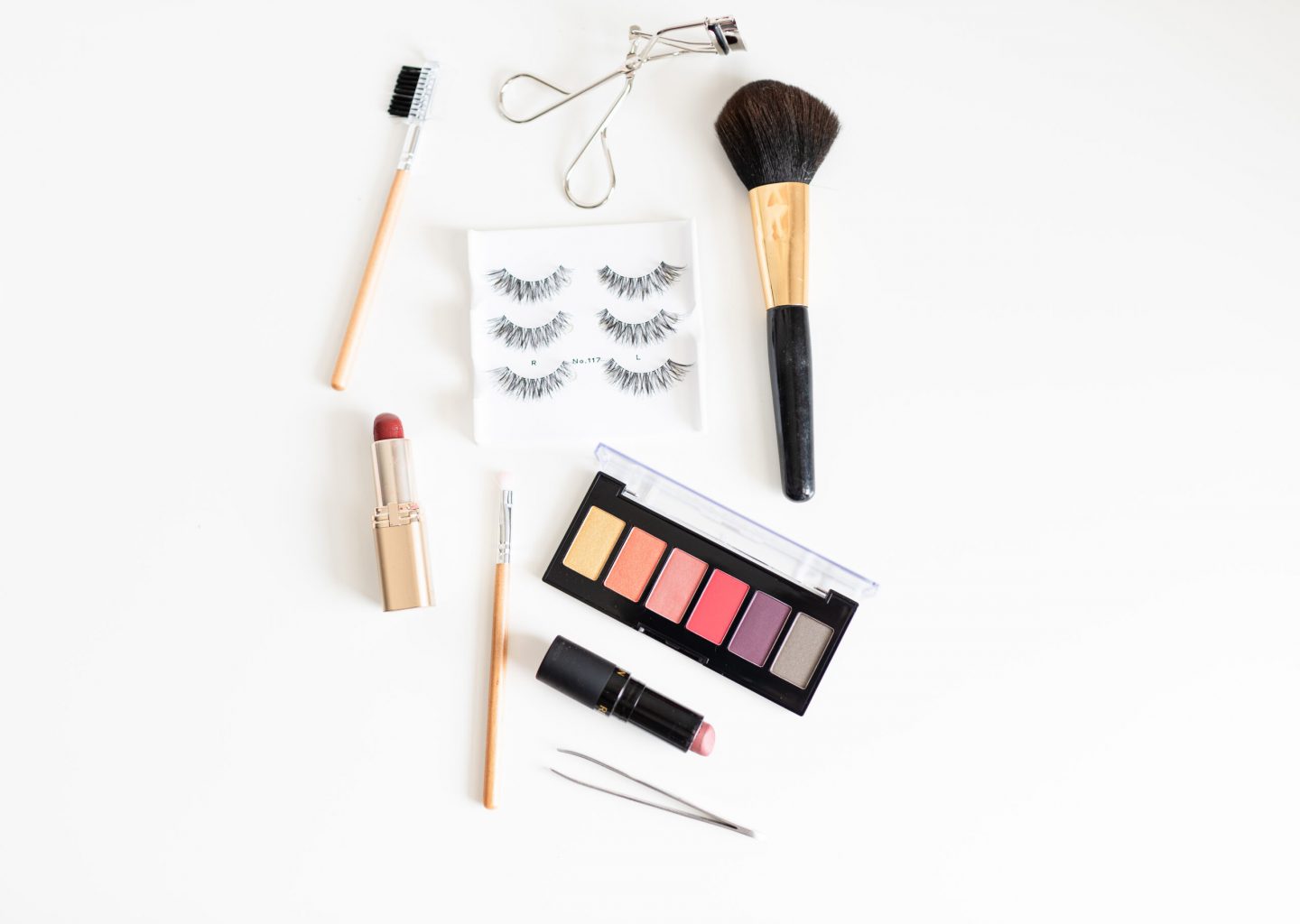 "Friends, fans, and artist must meet
Which one are you, which one are me?" – Erykah Badu
Makeup artistry influences online artistry and social media influences makeup artists. Oftentimes they are one in the same. Where the line was once clearly drawn in the sand, nowadays the line between Artist and Influencer is blurred if not erased completely. There are fab artists like Dynessa Myricks who've proven to be quite adept in using the online sphere to grow her brand while staying true to her artistry. And there are Influencers who are who very good at what they do and it is easy to see why the've amassed a following (I have become quite the fan of Nyma Tang over the last year or so).
That said, the goals and objectives of the job of the makeup artist and the job of the beauty influencer are different and as such we may approach our jobs a bit differently. This is Oh So Apparent whenever I see a makeup application video on social media. Ah man they used to kill my entire soul LOL. And a lot of them still do but there are also quite a few great artists online and more importantly as my understanding of that world has changed so has my perspective.
When I was teaching in makeup school, online makeup looks and techniques became increasingly influential amongst my students. It was often not until my students got out in the "real world" and started building their own careers that they saw the difference. So to the emerging makeup artist – I get it. I understand where it can be confusing. But there are legit differences if you're tying to build a career as a media makeup artist. Again, the point of the story – of this article at least – isn't how good or bad the makeup is, the point of the story is the purpose behind the makeup. Here are a few of my thoughts/takeaways from the online makeup world and real life makeup artistry.
1 – The amount of product used is quite often insane.
I don't know why for sure but my guess is that the Influencer is hoping for a post to go "viral" or they are doing this at the request of brands. Makeup artists use products to create our looks. An Influencer's primary gig – on the other hand – is to influence people to try/buy products. Therefore Influencers videos are often exaggerated in a way that a makeup artists work generally will not be. And the methods of application with the dribbling product down the face and whatnot… issa no.
Lesson – Aside from being completely unsanitary, it is totally impractical to do that on someone else's face, and quite wasteful (Influencers are likely getting product for free, you likely are not). Further, using that much product ensures an overly applied, heavy-handed makeup. Even when a makeup artist does a full beat, there is a lot of skill and technique in doing those makeups for media. And in makeup for media, the more makeup you apply the more makeup there is to maintain. The amount of touchup some of these looks would be require to stay camera-ready would be a nightmare. It would be a nightmare for you because you would constantly need to be stepping in. And it would be a nightmare for your photographer/director/etc. because you would need to be constantly stepping in ***which they hate***. Want to lose a client? Keep stepping in every 15 seconds. 
2 – It takes so incredibly long to get through whatever it is that they're doing.
A video caught my attention on Instagram recently where they were using eyeshadow to change the color of the eyelashes and it looked like it was going to be an interesting application but then it literally Just. Took. So. Long. I didn't want to sit there for 12 hours waiting for them to finish putting eyeshadow on ONE EYE so I clicked away. I understand a demo might not necessarily be in real time, but I want to see an efficient application so I can see the damn point of the final look LOL
Lesson – Different professions require different things. Influencer videos are often of exaggerated length in order to keep people on their page so they can monetize their posts (advertising, affiliate links to buy, etc). Generally speaking, Makeup Artists are demo-ing to show off our skill in order to build our personal brands. So say for example you're doing an online demo/makeup lesson for a private client: most likely one of the things they are going to want to know is how to *save time* on their own makeup application. An Hour per Eye is not the move. And needless to say if you are working on set, working on platform, or any type of professional media work environment you've got to keep it moving.
3 – 100 Eyeshadow Colors Per Application.
Perhaps it takes so long to get through these applications because of the sheer volume of colors some Influencers are using in one makeup look ;-). But for real, this is another area where the objective is just different. If a Beauty Influencer is doing a demo of a new eyeshadow palette, what good does it do their viewers if they only use one color out of the palette? They need to run through as many of the colors as they can in order to show the pigmentation, texture, how the colors look together, etc.
Lesson – When we're on the job we aren't doing demos. We need to create a look that compliments whatever it is that we're doing which can range from the very clean to the Over the Top. But whatever makeup we create it needs to make sense for, and be in harmony with, the project that we're working on.
4 – Wildly Unmatched Foundation.
Nyma Tang's claim to fame is a series called "The Darkest Shade", in which she tries the deepest shade available of a given brand/line of foundation to see if it works with her rich ebony skin tone. As you can imagine there is a lot of fail. But when she applies an obviously incorrect shade of foundation, there is a reason. Some Influencers, I'm not really sure why their foundations are so far off.
Lesson – Whatever the reason, this is something you have to be careful with in makeup for photography. Sad is the makeup artist with a visible line of demarcation in their makeup applications. If you really have to change someone's skin tone, your skill will be on full display as you MUST do it EVERYWHERE the skin might be visible. Hairline, jawline, ears, neck, back of the neck, hands (nothing like a bare-skin fair hand up against a fully bronzed face…), torso and legs, all of it. Most of the time, however, your skill will be displayed by perfectly matching your talents skin tone so that the foundation just looks like beautifully perfected skin.
5 – Cutesy faces during the demonstration.
Presumably this is to convey personality. A lot of these ladies/gentlemen/folks doing these demonstration/tutorial videos are working with brands. So if that's what works for *their* profession that's awesome and they need to keep doing it. But it is one of those things that does not translate to pro makeup artists.
Lesson – Our clients – be it retail, bridal, private client, or on-set – look to us for authority in our profession. We aren't robots, nor are we investment brokers. Our personalities should definitely shine through in every aspect of our artistry including how we are work, but we should also convey professionalism and skill in our trade. In other words, Do You but don't go overboard.
Final Thoughts
When it comes to makeup application videos looking at the videos of senior artists can give you a bit of perspective on what is expected in terms of both content and artistry. This is where I'd definitely look to artists like Danessa Myricks, James Molloy, Nikki Wolf (Nikki_makeup), all of whom do fantastic application demonstration videos. Fiona Stiles sometimes does applications but mostly her videos center around product knowledge, my girl Renee Loiz has been regularly contributing to various spaces doing IG lives of demos and product knowledge, and of course myself and The Makeup to Go Experts have all been known to throw down a quality video or two ;-). Look for more to come as we are able to actually touch talent again.
MOST IMPORTANTLY: online is not real life so the rules of engagement are just different. When you're on set be sure the read the room. Some sets are a non-stop party, while others are more quiet and reserved. And if you're assisting, the role of the assistant is entirely different than that of the Lead artist, please don't get that twisted! Don't be afraid to be yourself, but you don't want to be the Bull in the China Shop either. Get in where you fit in so you'll be invited back!
Disclosure: Howdy folks, instead of doing sponsored posts, I am a member of Vera Pages. Vera Pages are unsolicited, unsponsored recommendations from pro makeup and hair artists on products they actually use in their work. So if you've ever wanted to shop for any of the products that I mention constantly, you can do so via My Vera Page, and when you do I get a lil sumthin sumthin to help Makeup to Go keep running. Sound like a good deal? Ok groovy. Thanks much!

—-
Have you signed up for the Makeup to Go Blog newsletter yet? Join the fun for exclusive content, giveaways, and other assorted fabulosity! Makeup to Go Blog Newsletter – "Speaking of Makeup"
© 2020, Tania. All rights reserved.