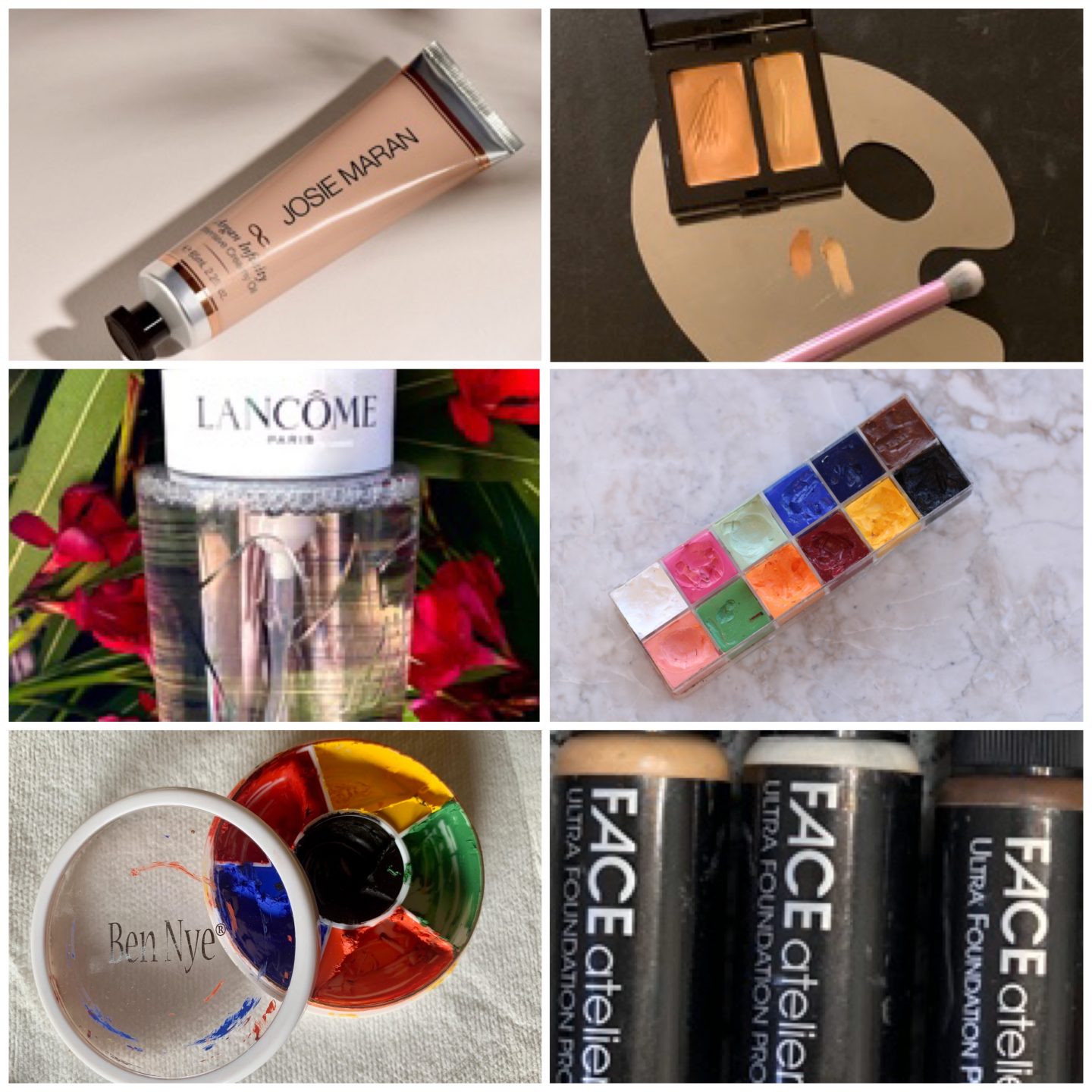 Product.
Just the word makes makeup artists new and not-so-new happy.
Pros tend to look at our makeup/product a bit differently. Product is hella fun – yes – but first and foremost they are the tools that we use to do our jobs and that allow us to create. Most working Pros I know are part product junkie, but also part hardcore product loyalists. You never know when the newest latest greatest thing is going to be The Next Hero Product, so we're always trying new things. HOWEVER once we do find that Hero Product someone would have to pry it from our cold dead hands because we will never willingly give it up!
When it comes to makeup, there are certain products you'll see pros mention over and over again. That's because they work. They've worked for a long time, for a lot of people, under a lot of different sets of circumstances. What is fabulous about being an artist, however, is that we all have our own methods so even if we are all using similar products, we may not use it the same way. Further there is always new product to be discovered and your makeup artist bestie may be using a product that you've never heard of before. I love product talk, so let's dive into The Experts Favorite Five Products of Right Now…
Please note: None of the links are affiliate links. Links are provided for your reference and edification. The products listed are all products we chose because we actually use and love them and most are kit standards that you'll find in many, many a professional artists' kit 🙂 .
I am currently working offering virtual sessions with personal clients.
I also recently worked on a beauty shoot for a makeup brand as well as several editorials for magazines but on set work has been slower as some of my main clients/productions are still not shooting.


1 – Kevyn Aucoin Sensual Skin Enhancer
Full coverage concealer that can be used for full coverage or sheared out, offers great color correcting shades as well.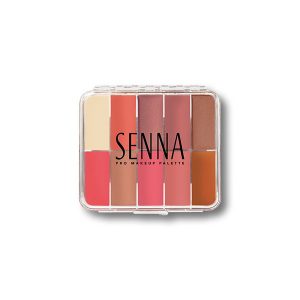 2 – Senna Mini Slipcover Cream to Powder Palettes
Beautiful cream to powder palettes that can be used on cheeks and lips, natural to bright colors, extra perk they are perfect size to put in set bag!
*pro tip, don't be afraid to mix or use the bright colors.
(Editors Note – Senna also makes a foundation version of the Slipcover Cream to Powder. Miss Aliana is referring to the Cheeky Blush palette.)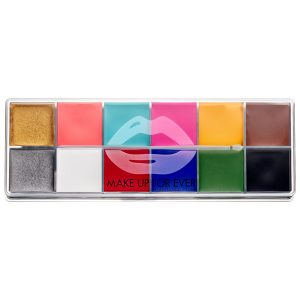 3 – Make Up For Ever Flash Palette
This palette has saved me on so many jobs when I had a make it work moment when an unexpected color or metallic was requested, can mix almost anything from it.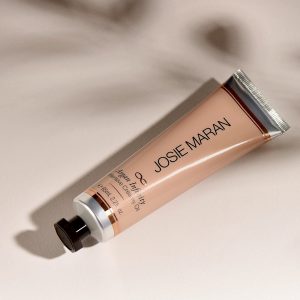 4 – Josie Maran Argan Infinity Cream
For editorial/photo shoots this multi cream has so many uses from highlighting face & body to creating a wet look to mixing with products to moisturizing lips.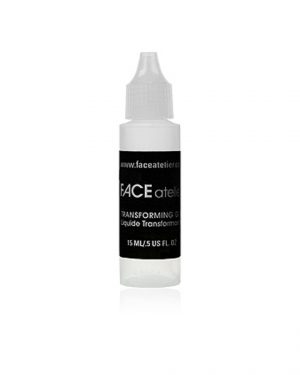 5 – Face Atelier Transforming Gel
This product can be mixed with powder/pigment to create a long lasting effect.
I work in 3 areas of the advertising world; corporate, commercial and fashion. First and foremost, I work with corporate executives doing 'in house' videos and their portrait photography where the primary audience consists of other employees, investors, and shareholders. Second, I work with production companies and advertising agencies to brand, rebrand, and bring products and/or services to market. Finally, I collaborate with photographers, cinematographers, and modeling and artist agencies to explore current events though fashion and beauty.
Models and actors usually take care of their skin so my product review is based on my work with executives. In this job you have about 10-15 mins if you are lucky to get the job done and do it right the first time. It is important not to overwhelm them with product but at the same time you have to get the job done flawlessly.


1 – Lancome Micellar Cleansing Water
Since I work with mostly executives, these people are usually exhausted with their work load and constant traveling. I would say about 75% of the executive I work with are men and many of them don't have time for skin care therefore leaving me to work with skin that is somewhere close to sandpaper. I don't usually have a lot of time with them but I need to be able to strip off the dry skin so the makeup adheres seamlessly.
-TIP: This product is a makeup remover but I use it as a skin prep before my moisturizer to remove dry skin that effects the way foundation or concealers sit on the skin. It doesn't leave an oily residue and won't effect a matte look.
2 – Embryolisse Lait-Creme Concentre
My #1 moisturizer for all skin type and works instantly
TIP: This product is extremely heavy but I use it on everyone. The key is that I break it down with water depending on how much moisture they need. The more oily their skin, the more water they get. I can build it up in dry areas of the face and sheer it out where I need it. I have complete control over this product.
3 – Face Atelier Ultra Foundation
The best foundation I know. Matte finish and can be mixed with a moisturizer for a dewy look or mixed with a highlighter for an illuminating look.
TIP: I carry 5 colors plus two adjusters and custom mix everyone's foundation.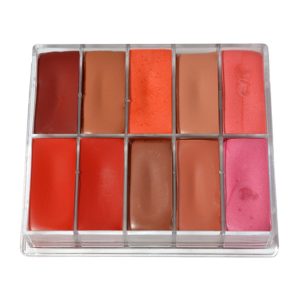 4 – Maqpro Lipstick Palette Color: R01
An intense cream lipstick palette for all skin types.
TIP: I cut these with a lip moisturizer to sheer them out and/or mix these with each other to get the perfect color for my client.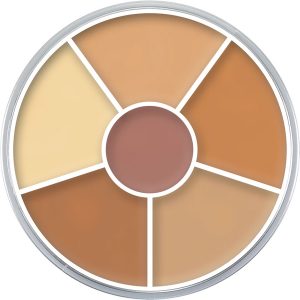 5 – Kryolan Dermacolor Concealer Circle Color: USA
Intensely pigmented concealer to mix and match, sheer out or use at full strength.
TIP: I hardly ever use these alone, they are usually broken down with foundation or moisturizer for a natural, flawless look.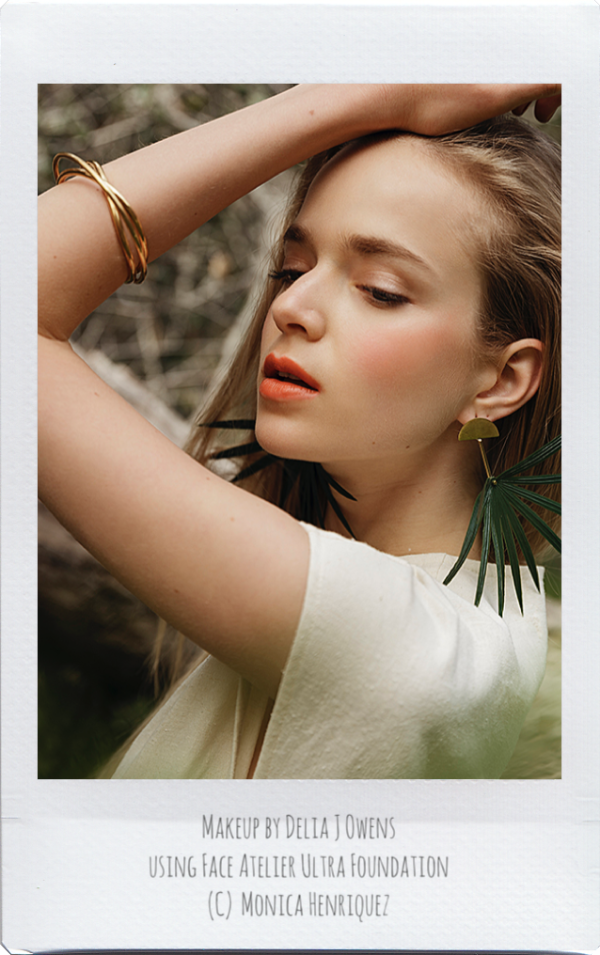 I'm working on model portfolio, social media, web development content.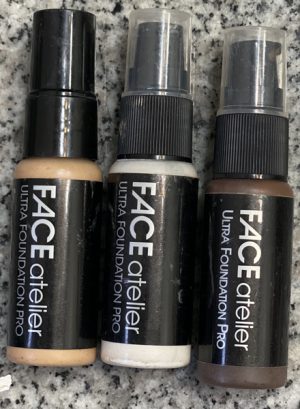 1 – Face Atelier Ultra Foundation
Love the versatility of this foundation. It's easy to sheer out or build up. Leaves the skin with a healthy glow! Use foundation adjusters to get that perfect match.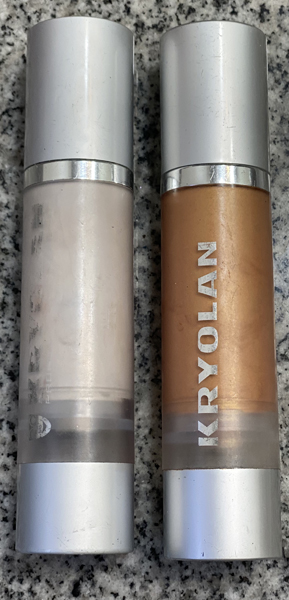 2 – Kryolan Shimmering Event Foundation
Not your traditional foundation. I use this right after skin prep and before foundation in the areas where I want extra glow/highlight or I mix it right in the foundation for an extra kick. (Editor's Note: Lookin' like this product may be on it's way to Discontinued Land. There is only one color listed and it's discounted…)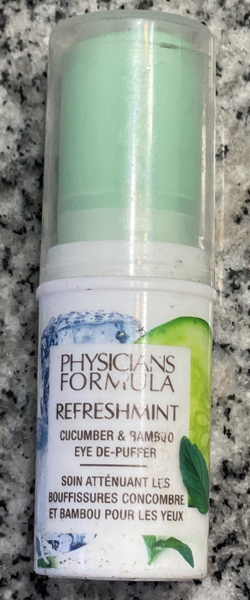 3 – Physician's Formula Re-Fresh Mint Eye DePuffer
When I see my client needs a little help underneath the eye area, I use this to help decrease puffiness and swelling. Works in minutes.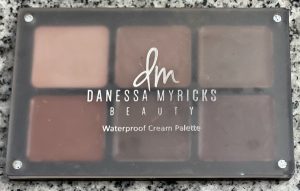 4 – Danessa Myricks Beauty Water Proof Cream Essentials Palette
These creams are my go to for almost everything…contour, lip color, shadow base, the possibilities are endless. I love the smooth and easy application.



5 – L'Oreal Voluminous Mascara in Carbon Black
STILL my favorite mascara of all time. It has pretty much stayed true to it's formula throughout the years. Creates a thick long look.
I am currently working on a interview-style show with OZY Media. I have 1 talent (the host) and there are 6 of us working in the studio 2 days a week. We've been working safely for 6 weeks now and we have 4 more weeks scheduled. It's truly a dream job right now as it's also only 10 minutes from my home! Sometimes the hours are crazy (we did Good Morning America this week and my call was 3:45 am ) but other than that, I'm very grateful and appreciating the work and the ability to perfect my sanitation and disinfection process.
Here are my top 5 (non-gore fx) products:

This lip balm is so healing and luxurious. Filled with soothing and moisturizing ingredients, it can heal chapped lips in an instant. The brand is biodynamic and I love all their products.
*this product does contain peanut oil and is not vegan, so definitely check with your talent about preferences

The original do-it-all palette. By carrying this in my kit, I can do anything! I can alter any foundation or create any desired color, I can whip up a quick bruise or any out of kit fx that might come up. The formula is creamy and deeply pigmented and it's like an insurance policy in my kit.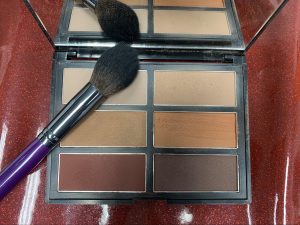 3 – Cozette Infinite Contour Palette
This palette is full of colors I actually use. Not a single bit of shimmer and great for so many skin tones. I can use it as a bronzer, a pressed powder and for contouring. Full Disclosure: This was given to me by the brand for use on "The Last Black Man in San Francisco" (on which we used it a lot). This palette is always on my station.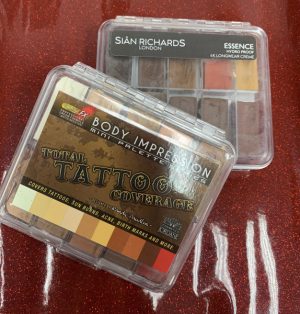 4 & 5 – Sian Richards 4K Longwear Creme Palette in Essence & Jordane Mini Total Tattoo Coverage Palette
These products are new to the market and are game-changers. They act like creams but they set in approximately 1 minute and then they DO NOT budge. Amazing for a quick tattoo coverage, great for concealer on areas that wardrobe will rub against. Waterproof too!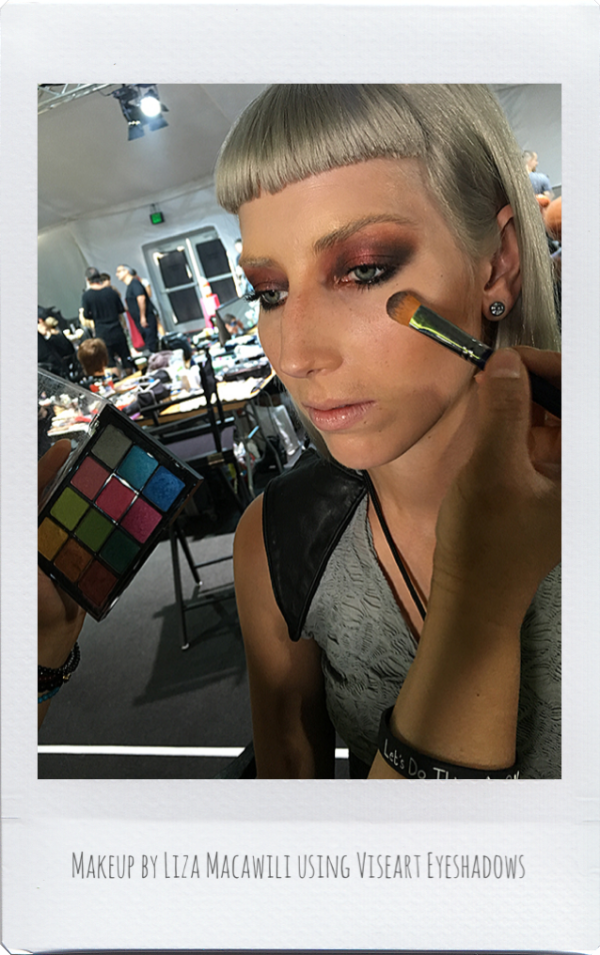 Because of Covid-19, I'm currently not working in makeup. When I'm not quarantined and I am working, I work for beauty hair care brands, ecommerce for Nordstrom Studio & in sports broadcasting for the NFL Network.
My favorite products are:
I love them all. They always put together great color combinations in the palettes, and they are velvety and highly pigmented.
*pro tip: Buy the Neutral Palette. You can use it for eyeshadows, contour, highlight and brows.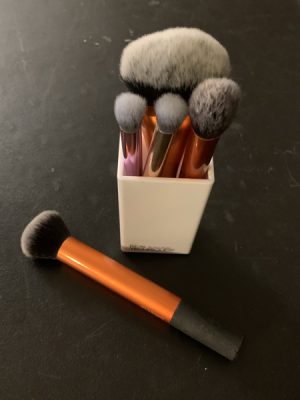 2 – Real Techniques Makeup Brushes
I was a snob and I didn't want to try these brushes since they were sold at the drugstore but I saw a lot of other artists at the network using them so I gave them a try and I fell in love with them. I especially love the foundation brushes.
*pro tip: Because they are inexpensive, you can load up on several sets of brushes so you can use a fresh set for each talent that sits in your chair.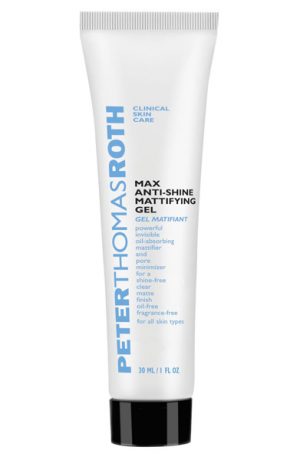 3 – Peter Thomas Roth Matte Primer
It's super matte and great at taking down that bald head, healthy skin shine that bounces back at the camera.
*pro tip: A little bit goes a long way with this primer. You can always go back if you need more. If you use too much, it will start to pill.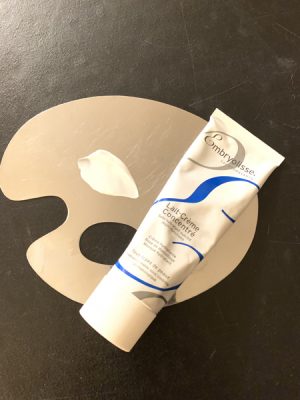 4 – Embryolisse Lait-Creme Moisturizer
This formula is creamy but it still works with most skin types.
*pro tip: A little bit goes a long way. I like to use it on elbows and knees too. I also like to mix it with a little shimmer sometimes and apply to the shoulders and decolletage for a beautiful glow.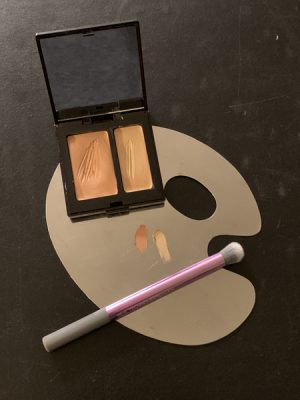 5 – Laura Mercier Secret Camouflage
I love this product so much for myself especially. I have a lot of hyperpigmentation from tanning for my days as a Baywatch bikini girl (no really lol)! I jab the makeup in with a Real Techniques concealer brush and the coverage stays put.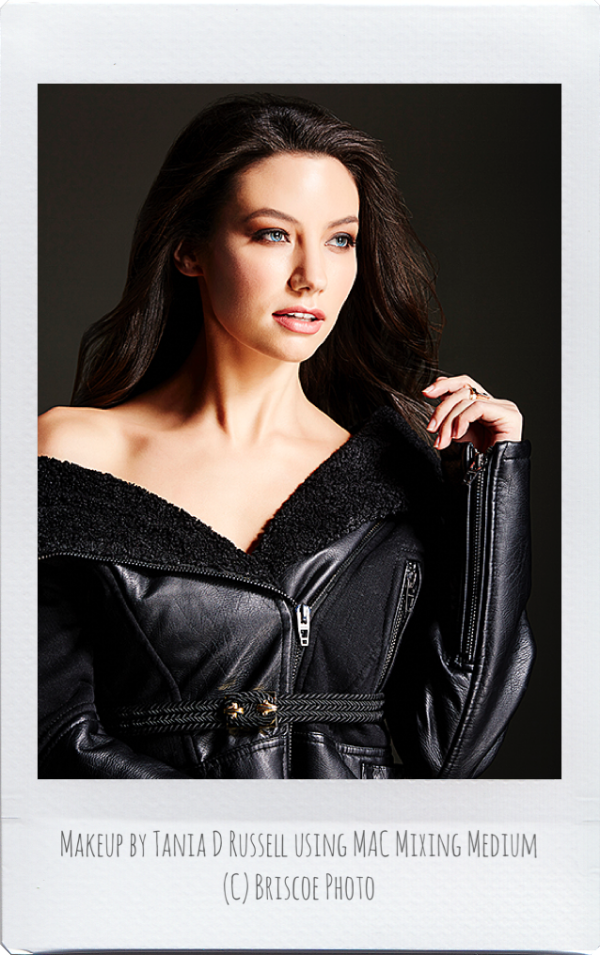 Since leaving the NRHL Studio in June, I have gone back to freelancing but in honesty I'm more focused on developing this business (Makeup to Go). Thus far in freelance-landia, I've done a music video, a clothing Lookbook shoot, and some broadcast TV. My work runs the gamut, but my wheelhouse is still print with an emphasis on Lifestyle and Beauty.
I challenged myself in my selections to NOT pick any foundations or skincare. Because otherwise, you know my whole list would have been foundations and skincare LOL! But it was interesting to not make those selections because many of them came up in the other Experts lists. I definitely would have had Kryolan Dermacolor Camouflage Concealer, Face Atelier foundation, and Embryolisse Lait Creme Concentre on my list. And Aliana's 5th choice – Face Atelier's Transforming Gel – almost made my list as well.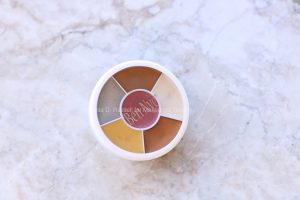 1 – Ben Nye Fireworks Fantasy Wheel
Like Liz, I love the Ben Nye color wheels. I actually have 3, but this is the one I go to most often. In fact I hit empty yet again on this palette and I had to go get another. Look. At. These. Colors. There's very little that's new in makeup, folks. Artists have been highlighting since forever and this one, small $20 palette has all the colors you need to highlight anyone. It's a drier cream formula so it stays put once it's applied but it is mixable (with, say, the MAC Mixing medium) if you want to make it more "wet". It has a beautiful, subtle sheen on it's own or you can mix and match it with other product for more Va Va VOOM.
Pro Tip: The copper and the bronze are gorgeous on deep skin tones.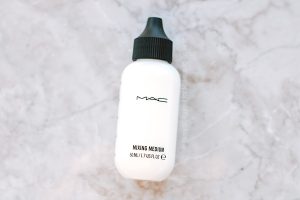 2 – MAC Face and Body Mixing Medium
When I need to sheer down a full coverage product, loosen up a drier product (like the Ben Nye color wheels), change a powder to a liquid-creme formulation, etc. etc. etc., this is my product of choice. MAC makes a few different mixing mediums (including one that's similar to Face Atelier's Transforming Gel) but this one is my favorite. This is the base formula to MAC's legendary Face and Body foundation with no pigment added. So YOU can add whatever pigment you want or need and create whatever you want to create. Brilliant.
Pro Tip: Also makes a nice primer just applied by itself after skincare, before starting color application.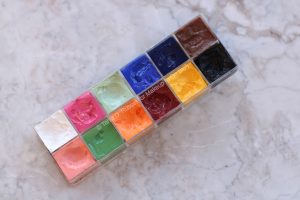 3 – MUFE Flash Palette (no link – my version is discontinued)
Like Aliana, this has saved my life countless times and it does not leave my kit. Unlike Aliana, I have an older generation palette and I have to say, I like it better than the new ones. The original Flash Palette (which I also had until it "disappeared" during a music video shoot 😐 ) was all primary colors, and had a thicker consistency more like a theatrical grease paint. The Second Generation – which is what I have – still has that same thicker consistency, and the colors are (were) a mix of some primaries along with other colors like Pastel Green and Pastel Peach. At first I was mad that I couldn't get all primaries again, but I've grown to appreciate this version because the pastels – for example – are perfect corrector colors. If I ever "lose" this one I'll be super mad because you cannot get the Gen 2 (or Gen 1) Flash Palette anymore.
Pro Tip: A little goes a very long way. I've had this forever and as you can see there's still plenty of product left.

I mean…. how could I not mention them? I use at least one Senna brow product on every single makeup application I do, and I have for a long long time. What got me into Senna is they were the first to have the skinny pencils to draw more realistic hair-strokes, AND they've ALWAYS had great colors for deeper skin tones.
Pro Tip: Not pictured is the Brow Fix X Setting Gel because I'm out. Instead of using wax, Brow Fix X has fibers in the gel to create fullness but not stiffness. The Clear is my fave brow gel by far.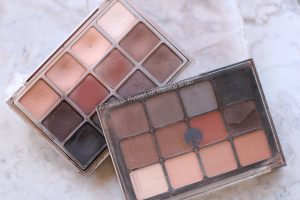 5 – Viseart Neutral Matte Palette #1
Talk about "not new to this, been true to this"… I had to include my old palette in the photo just so folks know! What's crazy is I only stopped using my old palette because the plastic case cracked, as you can see. The shadows themselves are completely fine and they are SO pigmented I still had only barely started to hit pan on a few of the colors. No telling how long this new palette will last 🙂
Pro Tip: Like Liza stated you can use these for contour/highlight/brows as well as eyeshadow. I also highly highly recommend Viseart's Warm Neutral palette which offers the same versatility in a color scheme that's fab for brown skin tones (click link to see the palette).
So tell us: Are any of these in your Top Five? Share your must-have products in comments or tell us which of our picks you plan to try 🙂
—-
Have you signed up for the Makeup to Go Blog newsletter yet? Join the fun for exclusive content, giveaways, and other assorted fabulosity! Makeup to Go Blog Newsletter – "Speaking of Makeup"
© 2020, MTG Experts. All rights reserved.