When Makeup to Go first started…
…It was very much a one-woman show. It was exciting to share a bit of my expertise and what I'd learned along the way. But after a while it gets hard to hear the sound of one hand clapping and no one likes to feel like they are just talking to themselves. When Makeup to Go had it's Relaunch That Wasn't back in October 2019, I quickly realized I didn't want to do the solo act again. After all, life is more fun with Friends.
I often speak of the need to form a strong community of trusted peers, and I don't mind saying that I have a *great* one. I told you the Blog was undergoing a change and here it is. Welcome the Makeup to Go Experts! The Makeup to Go Experts are a diverse array of artists with a diverse array of experience. We have multiple makeup generations from newer pros to old-saws like myself, multiple ethnicities (Back in the original day Delia did a column for me that was bilingual English and Spanish. The only one I know of for an English language beauty blog), multiple cultures, working in multiple aspects of the media makeup biz, and all badass working makeup artists here to share their expertise and help guide a new generation of pro artists.
Makeup to Go Family: Meet the Experts!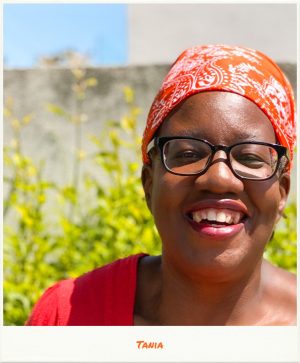 Tania D. Russell – Founder/Editor/Publisher/Lead Blogstress of Makeup to Go
http://www.makeupwerks.com
Instagram – @tdrussellmua
Tania D. Russell is a native Angeleno born to an artistic family. She began playing with makeup as far back as high school, and by the end of college signs started to point towards makeup being a real career. She started her career in film and then went on to work on numerous music videos including many of the early videos for the legendary Death Row Records artists, and later on videos for Christina Aguilera, N'Sync, and Britney Spears and many others.
Now working primarily in advertising and lifestyle, she is known for her clean, precise application emphasizing beautiful skin. Her work has appeared in magazines such as InStyle Magazine, Elle Sweden, Marie Claire UK, Self, Shape, Runners World, in broadcast for MTV, BET, Fox, Spectrum, HGTV, and for commercial and fashion clients such as Saucony, Eileen Fisher, New Balance, Valvoline Oil, and Verizon Business.
Besides makeup, Tania is a lifelong musician and singer, a serious (veggie!) foodie and baker, an electronic music dance floor professional, a NBA basketball fanatic (#GoLakers!), and she's even been known to hit a wave or two on a surfboard (although not very well).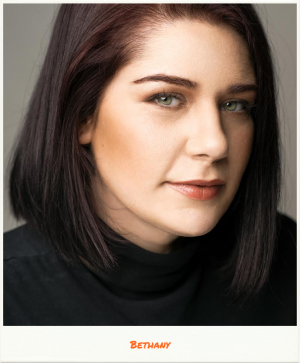 Bethany Eskandani, Contributing Expert
http://www.bethanyeskandani.com
Instagram – @bethanyeskandani
Bethany is one of Tania's former pupils from a San Francisco based makeup school. She started assisting various artists in the SF Bay Area two learn on set etiquette. While she works as a principle on most of her jobs, she continues to assist other artists in her local community. Currently focused in corporate and commercial advertising and branding she also enjoys playing with color and texture in her fashion editorials and is represented by Stars Artist.
Some highlights in Bethany's career include makeup for prominent leaders in the tech industry, star athletes, and political activists such as Steve Wozniak, Julius Peppers, and Elaine Brown. She has worked on advertisement campaigns for companies such as Salesforce, Survey Monkey, and Dolby and has been published in magazines such as InStyle and Bust Magazine.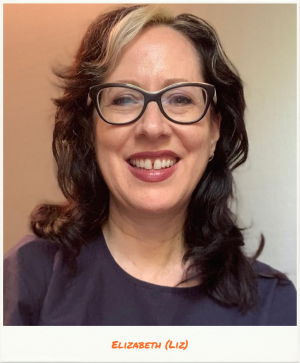 Elizabeth Fox, Contributing Expert
http://www.makeupbyelizabethfox.com
Instagram – @lizzyfoxmakeup
Elizabeth Fox has been a professional working makeup artist since 2000, with over 30 feature films to her credit. She began her makeup artistry in the theater and started working in television and film while living in New York City.
After moving to Hollywood, Elizabeth worked primarily in Special FX and film. Now living full time in the Bay Area, Elizabeth continues to work in film and TV, along with teaching, commercials and the theater.
Elizabeth is an avid fiction reader, a podcast lover and a classic film enthusiast. She lives with her teenage daughter, her husband, her father and her rescue dog, Scrappy. It's a busy household but on most nights, you'll find them all watching "Jeopardy" and playing card games together.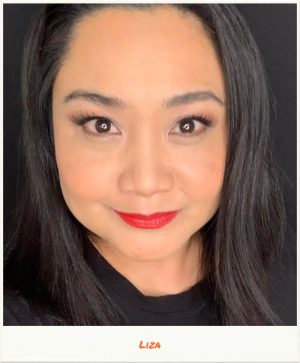 Liza Macawili, Contributing Expert
http://www.lizamakeup.com
Instagram – @lizamakeup
Liza was born into an artist family. Formerly a dancer, she now practices her art in the form of makeup. Her work has been featured on over 100 covers of magazines, on store signs, on billboards and in music videos and commercials. She has worked with celebrities ranging from pioneers of hip-hop Snoop Dogg, Ice Cube & Cypress Hill to models Chrissy Teigan and Tara Lynn, to Hall of Fame Athletes.
Liza has traveled extensively as a backstage artist, platform artist and educator. Since 2010 she has served as a judge for the makeup category of the North American Hairstyling Awards, and has also competed and placed in several makeup & hair competitions. She was awarded Best Businesses in Long Beach for Makeup and also the Small Business Excellence Award in Long Beach. She is currently an in house makeup artist for The NFL Network and Nordstrom Studio.
When she is not doing makeup she takes care of her parents and is an advocate for elder care. Liza is currently working on her first fine art show.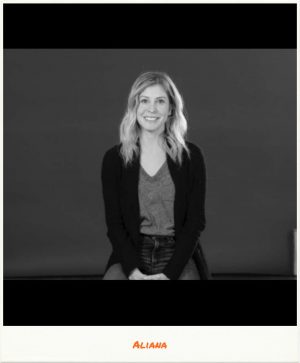 Aliana Moss, Contributing Expert
http://www.alianamoss.com
Instagram – @alianamoss
Hi, I'm Aliana Moss, I'm a Makeup Artist, Men's Groomer, and natural skincare/makeup enthusiast! I have an artistic background and love creating looks that are fresh and well balanced. I'm originally from Boston and have been in LA for more than a decade working in print, advertising, celebrity, television, & sports broadcasting as well as over 10 seasons of fashion weeks in NY, London, Milan & Paris.
I love anything & everything beauty related and am excited to be joining the Makeup To Go Council of Experts!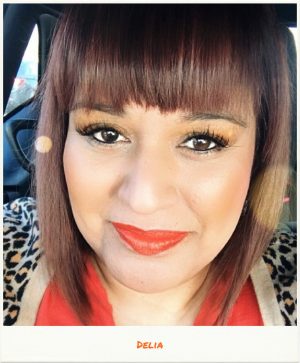 Delia J Owens, Contributing Expert
http://www.deliajowens.com
Instagram – @deliajowensmakeup
Delia Jimenez Owens is an accomplished and published makeup artist working out of both Los Angeles, CA and Las Vegas, NV. Delia unfailingly creates consistent looks that are focused on a flawless, fresh, natural, and polished face, focusing on the individuals features.
When Delia is not working she spends her time with her family. She is also an avid music fan and can be seen at local venues enjoying bands perform.
The Experts will be contributing their own Guest Posts based on their vast array of industry knowledge and expertise. They will also be featured in monthly (or so) Roundtable topic discussions, starting with our first article; "Back to Work – After the Quarantine".
As always, we here at Makeup to Go are here to help and we love hearing from you. Drop us a line in Comments or shoot us an email about what you want to know and what you hope to see from Makeup to Go Blog. Thanks for reading!
—-
Have you signed up for the Makeup to Go Blog newsletter yet? Join the fun for exclusive content, giveaways, and other assorted fabulosity! Makeup to Go Blog Newsletter – "Speaking of Makeup"
© 2020, Tania. All rights reserved.