It is time for my The Makeup Show Los Angeles 2015 Wrap Up post. Gosh… where to even start? I had a fabtabulous time (yes, fabtabulous is a word 😉 ). But seriously I had an amazing time. Every time the Trade Shows roll around I am asked which one is "better". Every time I tend to answer the same: they are both well produced, they both have good speakers and exhibitors, the vibe and the focus are just different so it depends on what you're looking for, etc. etc. This is all true. But I'm going to go ahead and just say this: I like IMATS and I always enjoy it when I go, but I feel at home at the Makeup Show. I do not know that I can articulate what exactly the difference is. Well… real talk: It counts for a lot that at least here in Los Angeles, the Makeup Show is not open to the general public. You have to be at least somewhat qualified in the beauty biz (media makeup artist, bridal makeup artist, salon, student, something) in order to attend. Therefore while the Makeup Show is busy, it's not crazy the way IMATS has become (other than on Pro night). Secondly… I don't know…. the folks speak my language. I am not an FX artist, I will never be an FX artist, I do not like FX (I don't like gore/monsters/zombies, etc.), I do not watch films or TV shows that involve a lot of FX (Tania D. Russell will never watch "Walking Dead"), that's not my scene. IMATS was started by Union makeup artists and actually when it first started (I know cos I was there!) there was almost no focus on Beauty makeup whatsoever. So while IMATS has become more inclusive to Beauty for sure, FX/Character/Film & TV makeup are still very much its core. The Makeup Show is exactly the opposite. It was founded by beauty makeup artists and people involved with cosmetics brands on the corporate level. When it first started it had no FX, although in recent years they've added a little FX stage (which I did not even see this year. I remember seeing it a couple of years back…), and the type of artists **I** grew up admiring – the ones in the magazines doing gorgeous editorials or the ones creating bold and inventive designs for music videos – are center stage. I have been doing makeup full time professionally for a goodly amount of time now (I'd say around 16 years of people paying me for makeup full time), and I STILL get excited to be around that energy, which is awesome. 😀 (Note: this post is long, but it is largely pictures 😉 )
The Keynotes and Seminars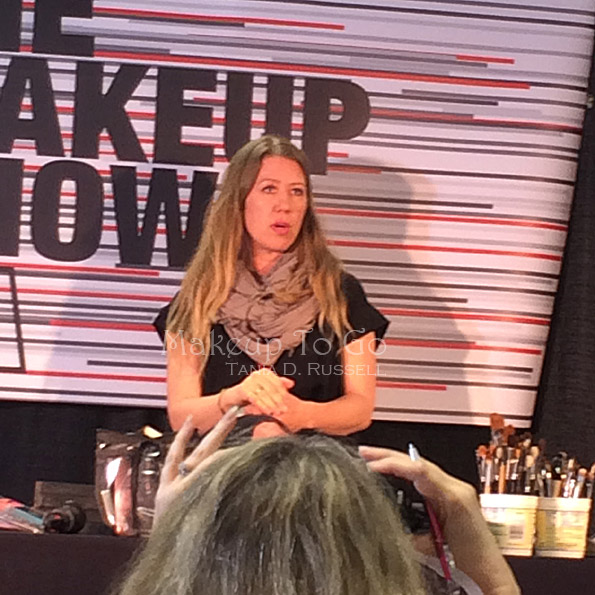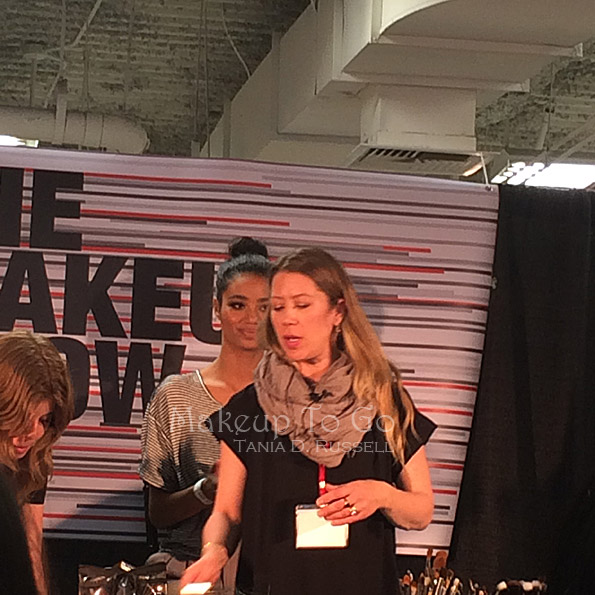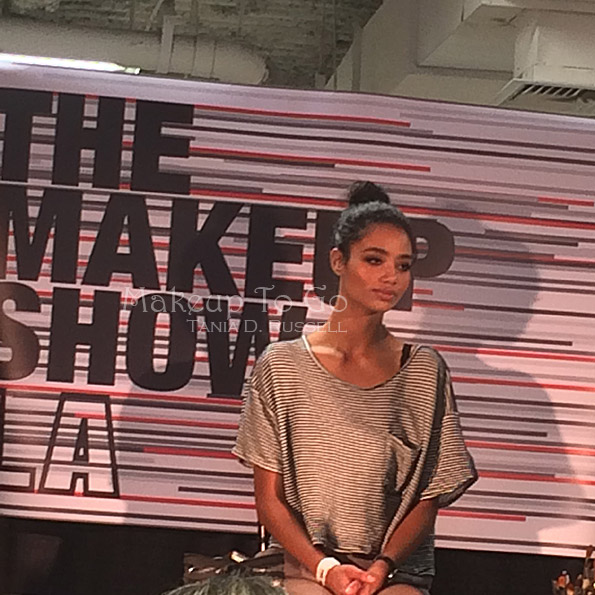 Priority #1 for all the folks in my crew was to NOT MISS celebrity makeup artist Fiona Stiles. I loved her talk and demo, not only because her work is amazing – which I already knew that – but because she was so down to earth and just very real about being an artist, working, and surviving and thriving in this industry. And it wasn't just in my head, several of my students who attended the show said that there were a lot of similarities between things I've said in class and things she said on the stage. That always makes me feel good. Not only because I like to think I know somewhat what I'm talking about, but it's also nice to know that even for artists at the highest echelons of success certain elements of working and the biz remain true. More on that later… Anyway, Fiona demoed a Runway look based on a look she'd recently created for actress Gabrielle Union. People were, of course, asking her what product she used (and she jokingly kept referring to herself as a "product slut" meaning she's not loyal to any one brand and she'll use anything from drugstore to the highest end as long as it works), but I really learned a lot from watching her and observing her technique. As with a lot of masters, she did not use a lot of product and it didn't necessarily look like she did a whole lot (she did), but the finished application was flawless. You can see her work at her website, Fiona Stiles Makeup (click to go to her site). And you can follow her on all social media @fionastiles.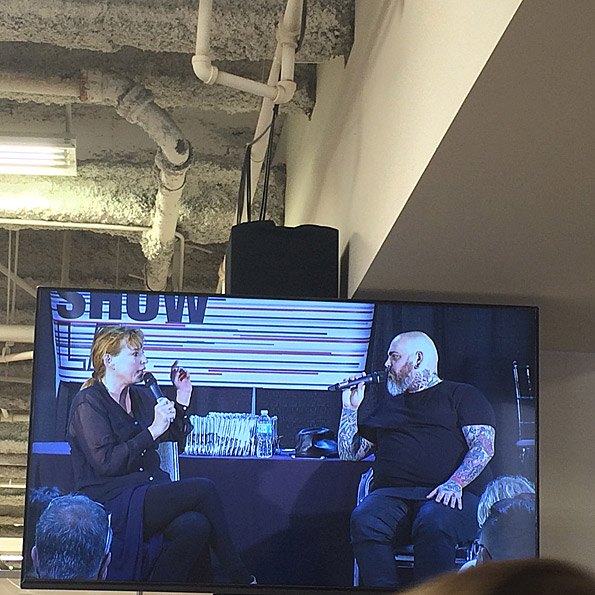 Of course I wanted to see Ellis Faas speak. I was actually hoping she would also demo, but she did not. *** D'OH! Apparently I missed her demo. See comments below. Dagnabit!!! *** While she did discuss her path and her process as an artist, etc., much of her Keynote was actually focused on her eponymous cosmetics line. That proved to be interesting in its own way as well. Anyone interested in developing a line would have learned a lot from this Keynote. From packaging, to thinking about a brand both from a consumer viewpoint and an artistic viewpoint, to marketing, etc. It was fascinating because my earlier Ellis Faas encounter at the pre-party at Nigel's earlier in the week was focused almost entirely on her artistry. But like most really successful folks, Ms. Faas is not on some "Oh I'm such an artist I cannot think about that other stuff…", she really put a lot of thought behind every choice she made for her brand. To see her work and her cosmetics brand, visit Ellis Faas Cosmetics (click to visit site).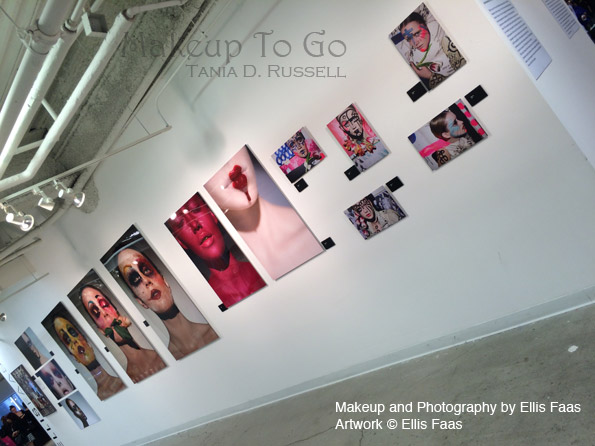 And then of course there was the "Icon Gallery" of her work. I bought her book and had it signed so I have all of these images, but basically the book – which all of the images in the Icon Gallery are from – is a compilation of the work she created to promote her cosmetics line, with the stories behind their creation. It is a very inspiring book.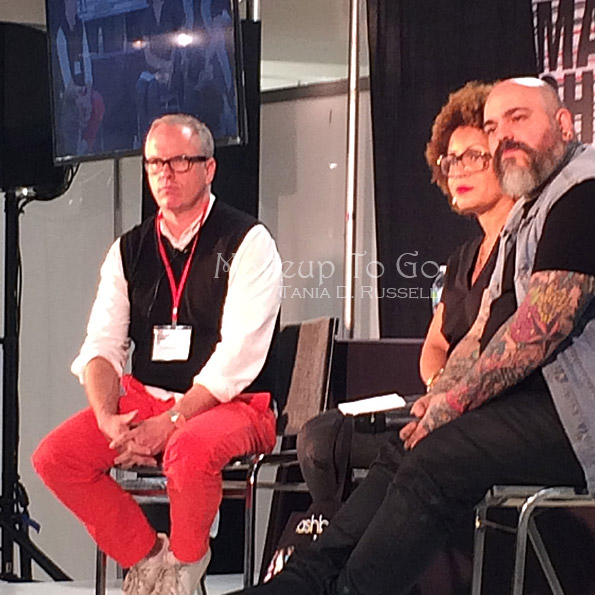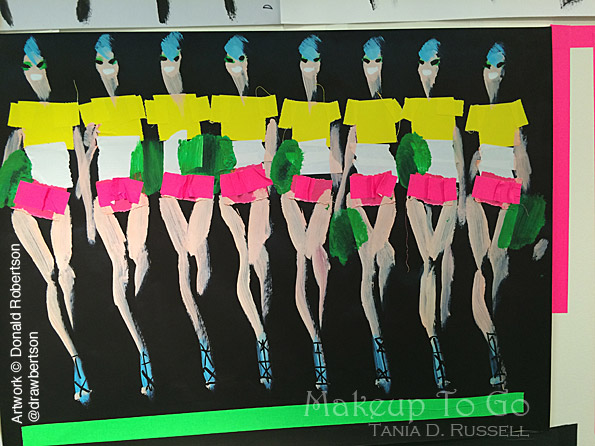 Like I said in my preview post, this was a WildCard lecture for me, but I am glad I followed my gut and sat in on it. Donald Robertson is not a makeup artist, he is a visual artist and illustrator and the Creative Director of Special Projects for Estee Lauder. As such he collaborates with the lines within that brand, including Smashbox Cosmetics. This Keynote was co-moderated by James Vincent (Director of Education for The Makeup Show), and Lori Taylor, International Artist for Smashbox. Many folks reading this may well be visual artists (painters, sculptors, illustrators, etc.) and as such you are aware of the similarities in the creative process with that of a makeup artist. If you are not a visual artist in any other medium – which I am not – I encourage you to pay more attention to the visual arts world. It will give you a new perspective into your own artistry. In addition to his own journey and process he also gave a lot of practical business advice on being your own brand, utilizing social media, and the like. He got his "big break" bringing his art to a wider audience via Instagram, and that aspect of his business has been a major part of his success (click here to read a NYPost article about his success). I had the pleasure of briefly meeting Donald after his talk and he seems like a warm and friendly Southern Gentleman. You can join everyone else in following him on Instagram at @drawbertson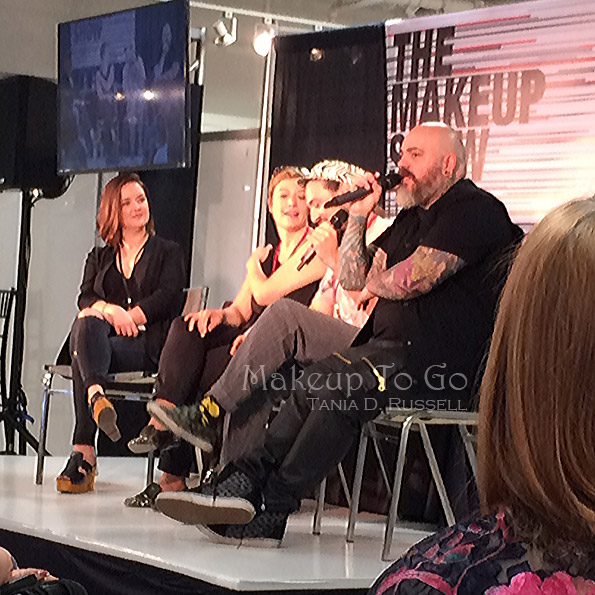 Last but not least, on Sunday I caught artists Melanie Inglessis and William Lemon, III in conversation with Make Up For Ever's Director of the Professional Business Division, Turner Floyd and the ubiquitous James Vincent. This lecture came about because not only is Make Up For Ever the Diamond Sponsor of The Makeup Show, but Melanie and William were both amongst the 30 artists with whom MUFE collaborated for their Artist 30/30 project. Melanie is a high-end celebrity/red-carpet artist (click to see her work), while William is known for his cutting edge work with largely music clients including (but not limited to) body painting and "skin printing" (click to see his work). Again, they both spoke primarily about their journey and their artistic process. While they both have backgrounds in visual art, it was very interesting to see how differently that background manifested into their careers. Another thing that is inspiring about coming to these trade shows to hear these artists speak is realizing that there is no one certain way to be an artist in this business. Except for being talented and skilled – which all of these successful artists have in common – there is no one way to get started, no one way to look, no one way to act, etc. This is not a cookie cutter industry with one pre-defined way of being a "real artist" (despite what you might see and hear online).
I mentioned earlier that certain themes of being a working artist kept coming up over and over. What were they? Well first of all on the practical level, they all talked about Social Media and good usage practices. So for those of you living on Planet X thinking that you do not need to engage with social media and that it's for bloggers only, etc. Think again. Secondly, every single artist I saw (and some I did not, according to what my students said to me), mentioned being kind, being of service to your client, being a chill fun person to work with that people like. This is still a people business and nothing – not even talent – will move you along faster than being someone that people like to be around PARTICULARLY when you are first starting/on the come up in your career. So be nice, stay humble and work hard folks! Do not fall for the false prophecy of Internet Superstardom!
The Exhibition/Shopping Floor
My experience this year basically came down to attending lectures on Saturday, and wandering and shopping on Sunday. Walking the floor is always fun, I always run into a zillion of my friends in the biz and some of my current and former students (yay!), I get to see my vendor friends, I'll take a look at what's new (nothing new really grabbed me this year, honestly), and then if I actually need anything I'll pick that up as well.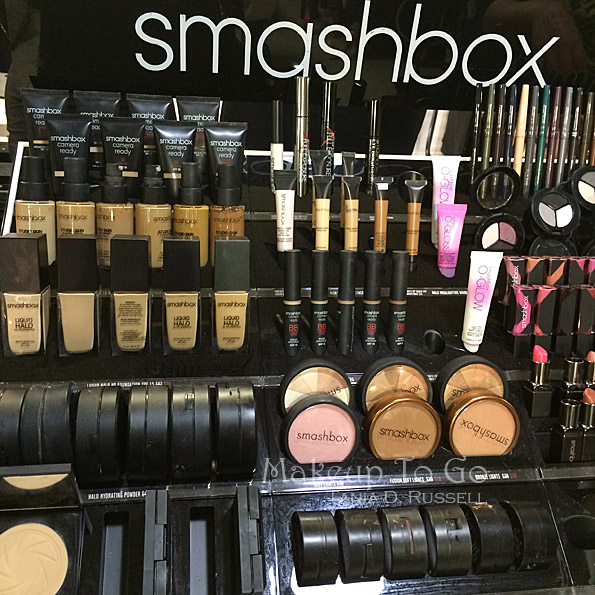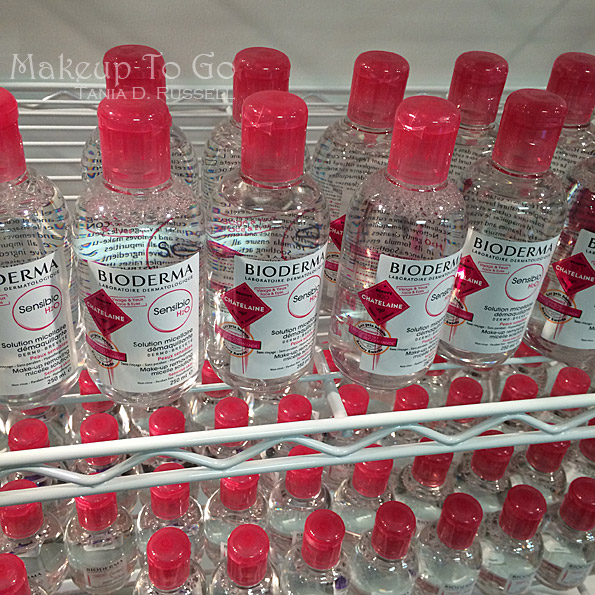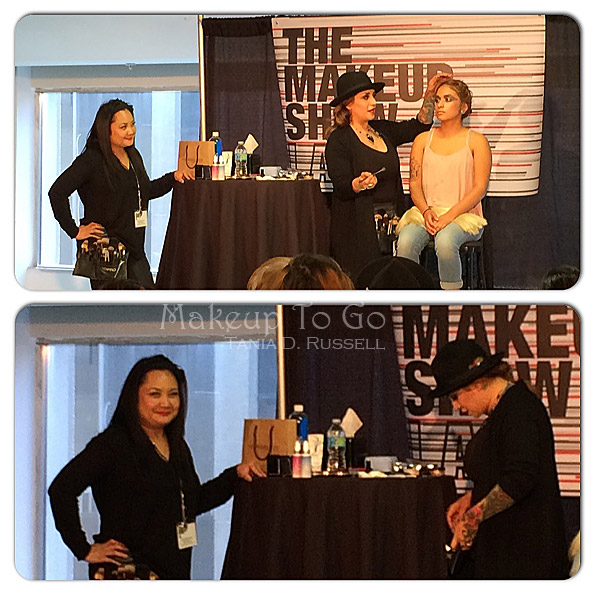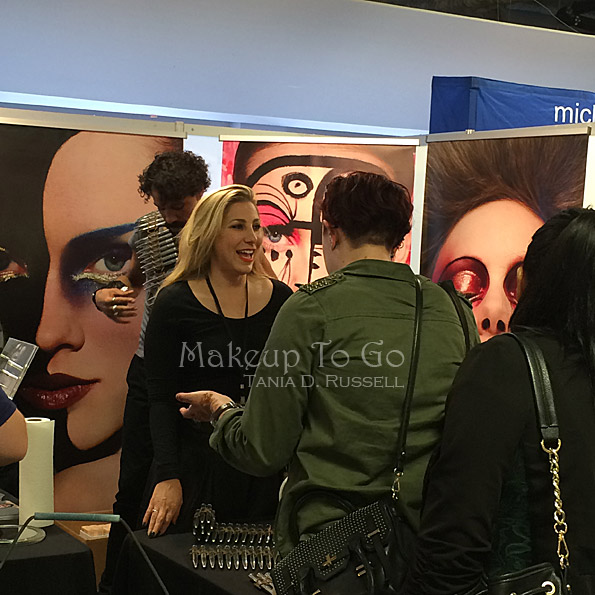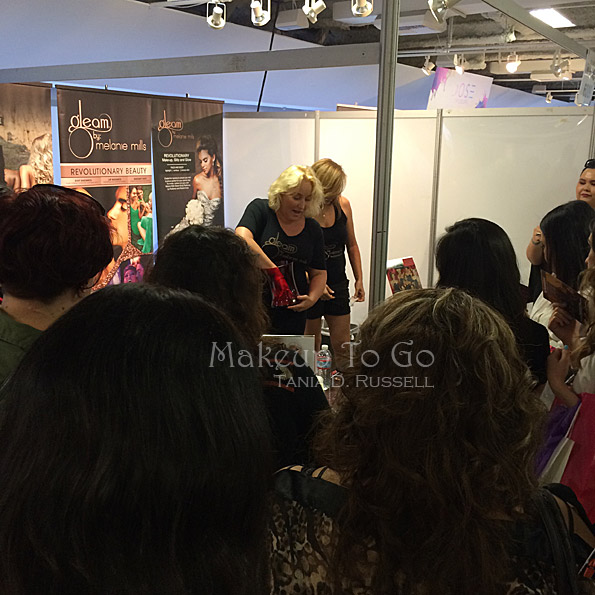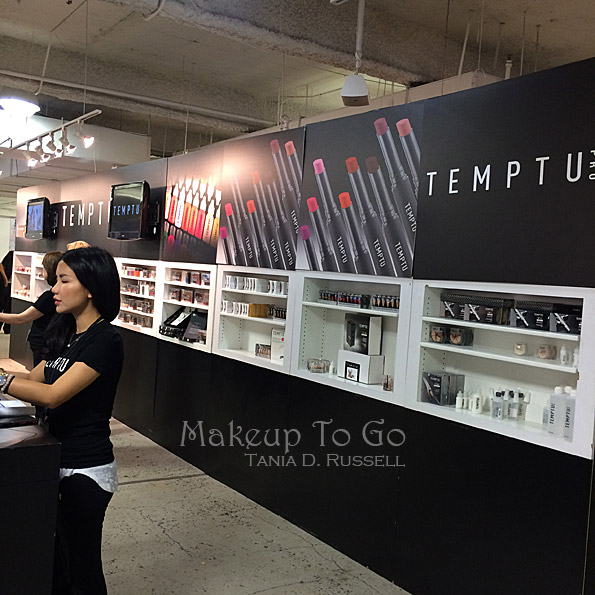 The Haul

Many thanks to The Makeup Show for always bringing in such fabulous vendors and thank you to these vendors for these fab products. I had to really dig deep and NOT buy other fabulously that I just really do not need. I have such a grip-ton backlog of makeup as it is! Anyway, I love new product as much as the next artist, so can't wait to dig into these purchases!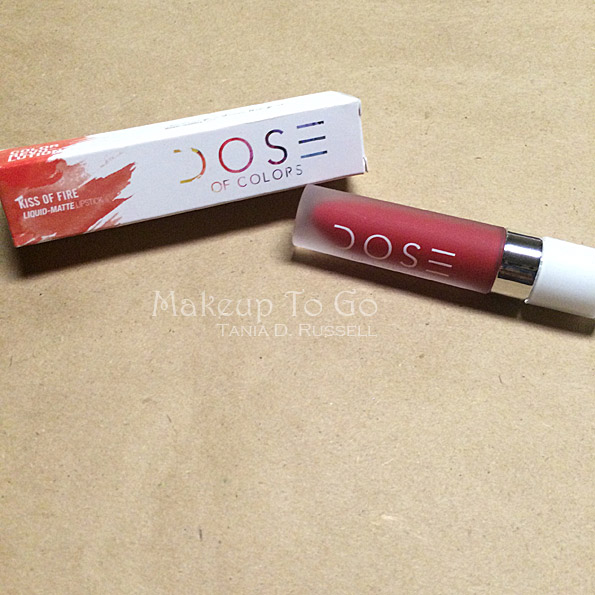 Dose of Colors Matte Liquid Lipstick in "Kiss of Fire". Different artist friends kept talking to me about this line so I decided to try it out. A word of warning; this is strong stuff. Just trying it on my hand stained my hands and fingers for a bit.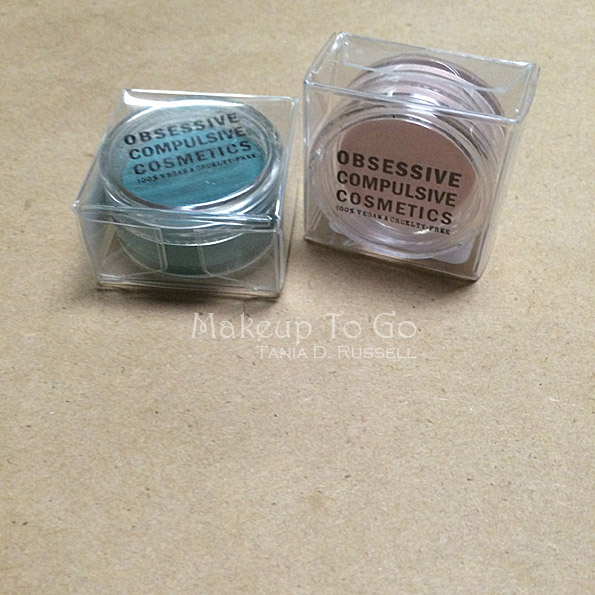 Obsessive Compulsive Cosmetics Cream Color Concentrates. I actually purchased this at the pre-party at Nigel's Beauty Emporium that I attended. Good thing, because the OCC booth was hella crowded both days of the show. Colors purchased are "Pleasure Model"(pink) and "Beholder" (teal).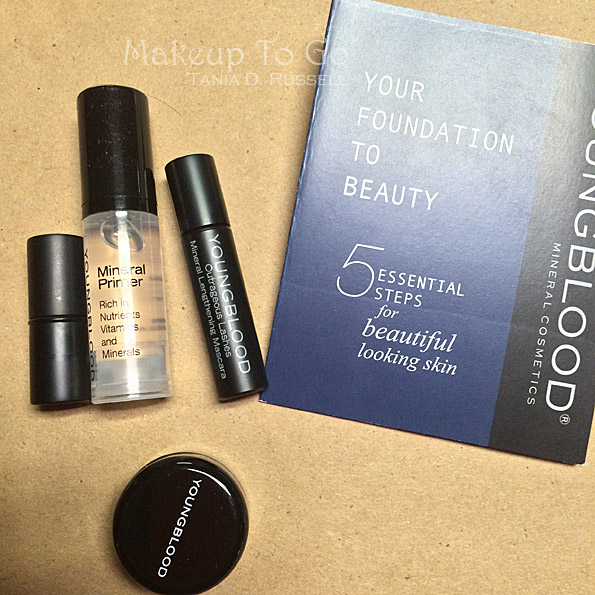 Youngblood Sampler. Many thanks to the Youngblood crew for always sharing samples of some of their new items with me. What I need to go back to the website and get is the new TSA compliant 3-pack of their fab Minerals in the Mist sprays.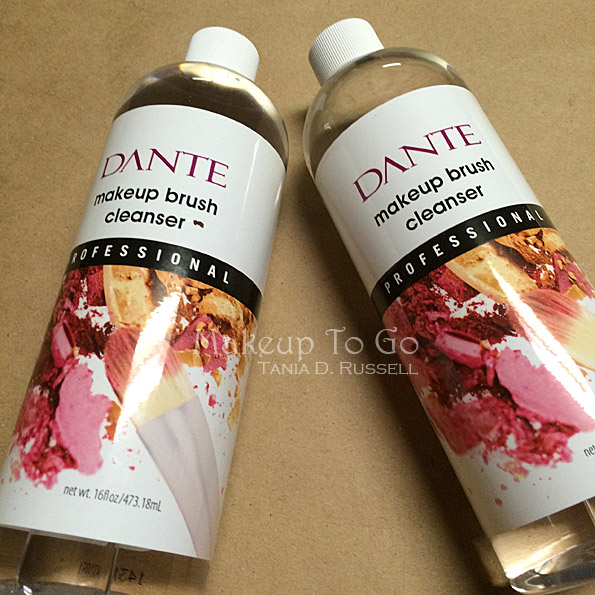 Dante Disposables brush cleaner: A true quick dry, disinfecting spray with NO SCENT.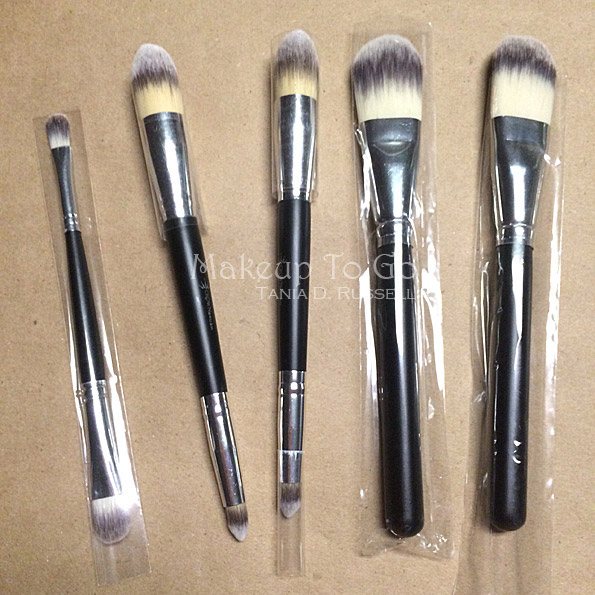 Crown Brush "Syntho" line foundation and concealer brushes. Normally, I'm not a fan of the less-expensive brushes but the Crown Syntho line is quite good and that round duo-ended Foundation/Concealer brush is a nice "homage" brush of a Stila foundation brush which this Crown brush just happens to looks exactly like 😉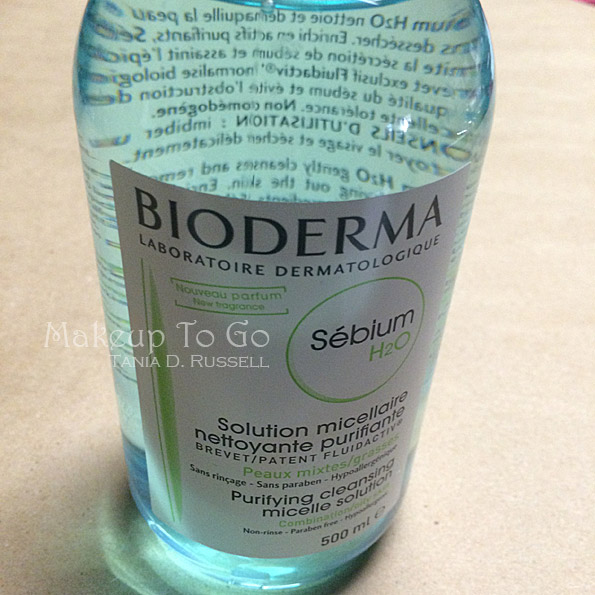 Bioderma Sebium H2O. The Bioderma Sensibio H2O for sensitive skin has been a kit staple for most makeup artists since forever. The Sebium is a micelle cleanser and makeup remover for oilier skin. I go this one for me! 🙂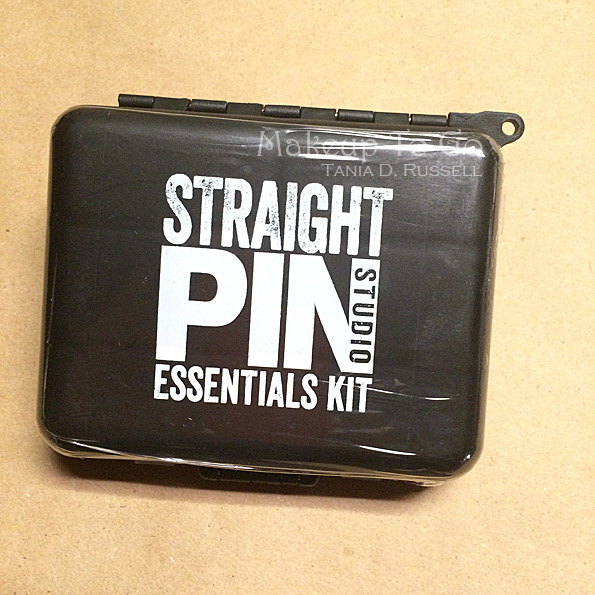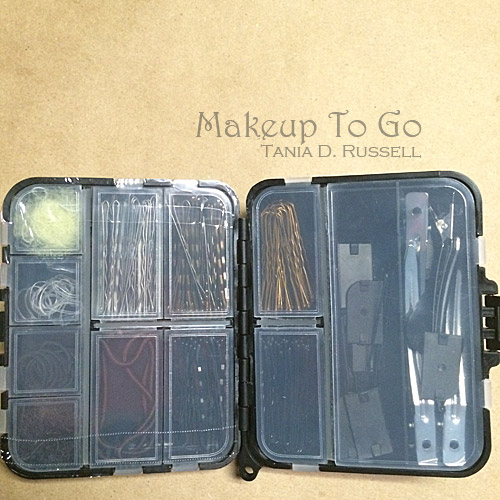 Straight Pin Studio Mini Essentials Kit. Since I also do hair for my commercial clients, this is something I've been meaning to get for a while. I have had the pleasure of working with Straight Pin Studios co-founder, Lucie Doughty, who is an award-winning session stylist and Editorial Director for Paul Mitchell. As you can see this is not just another little organizer doo-dad for your hair pins/ties/etc. This is a filled KIT of pins, ties, etc. Each compartment closes separately so you do not have to worry about product flying all over the place, its compact and organized and perfect for a makeup/hair kit.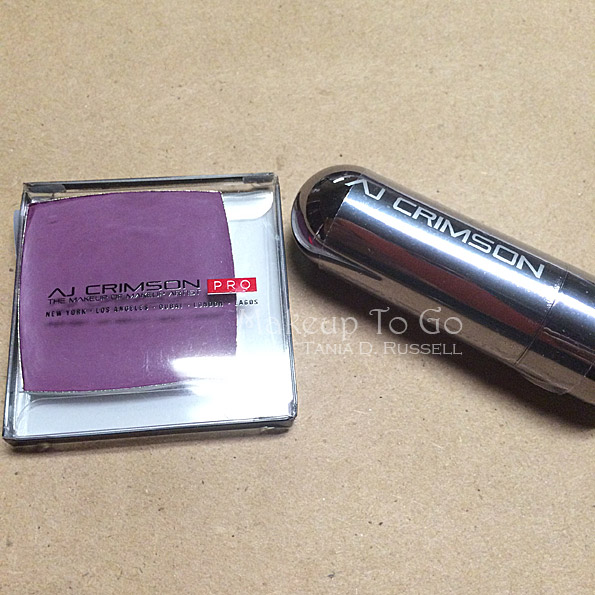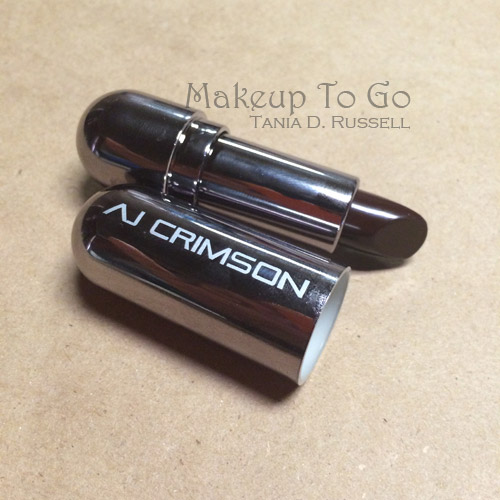 AJ Crimson Beauty Lipcheeque and S & M (sultry and matte) Lipstick. The AJ Crimson line – which I've written about before – is a line catering towards products for women of color. So if you are wondering where to get products for deeper complexions, check AJ Crimson Beauty out. He is now starting to roll out his color products (he started with skin; foundation, BB cream & powder) and they are GORG! I got one each of both the Lipcheeque (lip/cheek color pan) and the S & M (sultry and matte) Lipstick. The Lipcheeque color is "Say Whet?!" a bright, but wearable purple that can go from sheer to intense, and the Lipstick color is "No Explanation", a deep berry/brown color. Yum! (we'll see if "No Explanation" makes it to my kit)

That was my Makeup Show Los Angeles experience. Leave a comment below and tell me yours! 🙂
© 2015, Tania. All rights reserved.