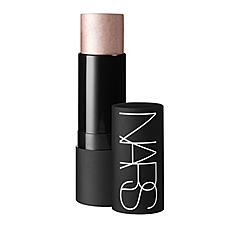 With the Holiday season in full swing
…party goers are now focusing on looking fabulous for Holiday parties. Thus it is time to turn our attention to one of the more fun categories of makeup; highlighters / illuminators. What is the difference you may ask? Well, definitions in makeup vary as greatly as the person giving the definition but here is mine: Both highlighters and illuminators do the same thing in that they create light effects on the face. Highlighters are – generally speaking – more concentrated than illuminators and are best used sparingly in certain key areas (brow bone, tops of cheeks, etc.). Illuminators are – again generally speaking – softer and more diffused and used in places where a bold highlight would be inappropriate (under-eye area) or they can be incorporated into foundation and used all over the face for subtle glow and brightening.
I love both highlighters and illuminators. Here are some of the best I have found.
1 ) Nars Cosmetics – The Multiple (pictured above)
A classic and with good reason. Nars makes other illuminating/highlighting products but The Multiple is my personal favorite. The colors are amazing and the formulation is actually somewhere in between an illuminator and a highlighter. Use with a soft hand for a subtle glow or go full out for gorgeous highlights. My most used colors are Copacabana (pictured above, pearl with silver undertones), Laguna (bronzey-brown with gold highlights), Maldives (pink champagne), South Beach (light apricot) and St. Barts (neutral taupe).

2) Face Atelier Ultra Sheer/Ultra Sheer Pro
This silicone-based illuminating fluid comes in 4 shades and can be used in a myriad of ways. I have mixed it in with foundation to create a subtle all over glow, I have mixed the Bronze and/or the Peach shades in with foundation to warm a color up, I have mixed it in with body lotion to make a body glow product, and the list of uses probably goes on and on. Lightweight and oil free this is a fabulously versatile product. (Note: Ultra Sheer Pro is the same product as Ultra Sheer. The difference is the packaging. The Ultra Sheer Pro bottles are better suited for a working makeup kit.)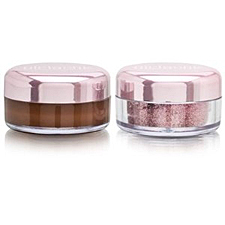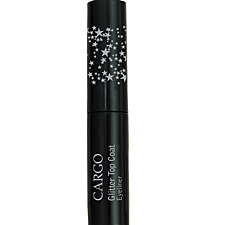 3 ) GirlActik Sparkle Eyeliner / Cargo Cosmetics Glitter Top Coat
Most of the time in makeup world when we speak of highlights we're talking shimmer or sheen. Sparkle is difficult to wear successfully over a certain age. However if you use a light hand and a discerning eye a bit of sparkle can be quite pretty. I have used GirlActik for years for a little pop at the right moments. Likewise, I have used Cargo Cosmetics products for years in my kit so I trust their Glitter Top Coat to be pretty AND safe. The GirlActik sparkle liner comes in a variety of colors and is designed to be used over their base coat which keeps it in place so you do not have sparkle falling down your face. The Cargo Glitter Top Coat – part of Cargo's new Metallico collection – is multi colored glitter in its own base coat formula and can be used on its own or over waterproof eye makeup. Please Note: DO NOT go to the craft store and get glitter. Craft store glitter is not cosmetics rated and can potentially cause all kinds of reactions and some are actually metallic flecks which can CUT THE EYES. Eyesight > glitter any day of the week. Stick to glitter cosmetics when you want to wear glitter.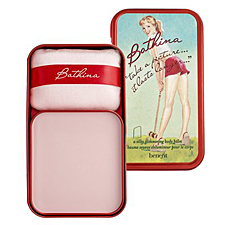 4 ) Red Carpet Kolour Body Glow / Benefit Cosmetics Bathina Body Balm

If you are planning to wear cute minis or dressed up shorts do not forget your legs! Models and actresses routinely use "body glow" products as part of their beauty arsenal. In fact I first discovered Benefit Cosmetics Bathina body balm when working with a model on a photo shoot. It is described as golden pink shimmer but I find it is more subtle and hence more usable than that. It gives a subtle sheen with just enough color to cover minor imperfections. Red Carpet Kolour (RCK) has been mentioned on Makeup to Go! before. Formulated by master Celebrity makeup artist Joanna Schip, RCK Body Glow gives high – but still wearable and pretty – sheen in a formula that does not transfer onto clothing, furniture, etc. (this product was created after an episode Ms. Schlip had where another body illuminator product ruined a very expensive couch of one of her high profile clients). As of right now, RCK is primarily available online, but I suspect to see it making its way into more professional makeup stores over time.

5 ) Yves Saint Laurent Touche Eclat
Another beauty cult classic, Touche Eclat is a product long revered by Makeup Artists and consumers alike. Almost imperceptible by the naked eye, Touche Eclat seems to just "awaken" any area where it is applied. Apply underneath the eyes for the appearance of a full night's rest. Apply in the inner corner of the eyes for a touch of subtle "pop". Apply to the "smile lines" and they nearly disappear. The list goes on and on. As much as I think this can be a useful product for real life, this is a WONDER product for photography (or for women attending events where you may be photographed).

6 ) Stila Cosmetics – All Over Shimmer Liquid
This has been my "ganxta boo" product for a loooooooooooong time. I was introduced to this product way back when the Stila brand was brand new and I have been a loyalist ever since. For me All Over Shimmer has the perfect amount of shimmer, is the perfect weight and texture and there is almost nothing I cannot use it for. I am so glad this product has survived the many changes the Stila line has undergone over the years. This is one of my Products Without Which I Would Die.
© 2011 – 2016, Tania. All rights reserved.