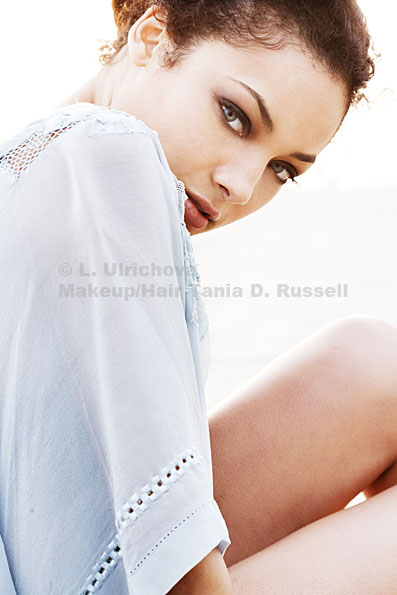 Happy Spring!
Today is the official first day of spring, but if you are experiencing the kind of weather I am, it does not yet feel like it! Even here in "sunny" California we are having cold and rain. I went on a camping trip this past weekend and had to deal with driving wind, rain, hail and even some snow. Yikes! Weather like that only makes feeling pretty with bright fresh color seem all the more special and important. All the cosmetics lines have been rolling out their 2011 Spring makeup collections for the past few weeks. I have tried some* of the new collections and here are my picks for the some of the best of the lot.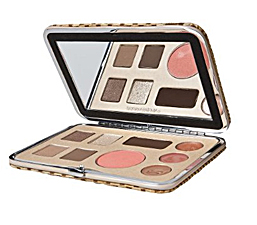 1 ) Sonia Kashuk Cosmetics – Great Awakenings Face Palette
At the top of the list has to be this fantastic palette by Sonia Kashuk Cosmetics. Included are 4 "more than" neutral eye-colors, a deep brown powder/cake eyeliner, a perfect pinky/peachy blush and three pretty lipglosses. All for $19.99! If you have never tried Sonia Kashuk Cosmetics, her line is en par with any department store brand, full stop. I cannot big-up the Sonia Kashuk line enough, they are definitely my favorite mass-market brand. This palette is yet another reason why. NOTE: This palette is a limited edition item so run don't walk!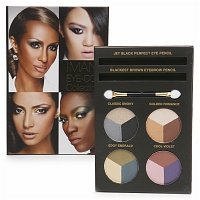 2 ) Iman Cosmetics – Eye-Con Collection
My favorite mass market brand for women of color is Iman and the Eye-Con palette is a fantastic addition. So often women of color cannot join in on the fun, trendy spring colors because most (non-professional) eyeshadows are not pigmented enough to show on darker skin-tones. Iman has adapted all the "trend colors" for spring into pigmented yet wearable formulations that go on smoothly and last long. This is a great palette.

3 ) Jouer Cosmetics Glisten Up collection
Jouer's Glisten Up collection is exactly what you want for Spring: light and airy colors and formulations to brighten you up from the doldrums of winter. Taking a cue from the last series of Fashion Week runways, Jouer has gone with a shimmer inspired theme. My favorite item out of the collection is the versatile Glisten Brightening Powder. We Makeup Artists swear by products like these to add sheen and light to the face and body. What is particularly nice about Jouer's version is it is finely milled so your face is glowy not sparkle-y. The lipglosses are sparkle-y so a little goes a long way, but a touch in the center of the lower lip makes lips look fuller or a sheer sweep over the entire lip takes your face from day to night in an instant.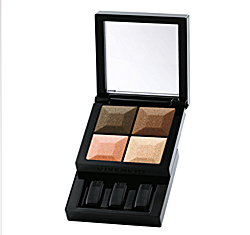 4 ) Givenchy Collection Printemps-Eté Naïvement Couture –
Leave it to the French to interpret Spring quite differently. This collection features some of the "light and airy" color stories that you would expect for spring, but mixed in are interesting smokier, sultrier combinations. Givenchy is famous for their "Prisme Quads" which are 4 complimentary colors in one palette which can be used singularly or in any combination to achieve a myriad of colors. Not necessarily for a makeup newbie, but for the serious artiste Givenchy products are consistently amazing.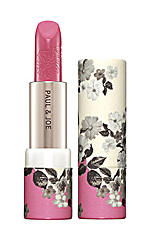 5 ) Paul and Joe – Parasol Collection
Paul and Joe is an "atelier" line out of France which I love. They are kind of "cult" and rather difficult to get, although it's becoming easier since making their way into Beauty Habit and some Sephora stores. Los Angeles makeup artists and other makeup-istas in the know have always had access to them via the fabulous Beauty Closet store. What I love about this collection are the perfectly pastel colors and the rich formulations. The colors are soft and feminine but not too "white" in cast. Paul and Joe cosmetics really feel like no other…and they wear incredibly well. Often times softer colors drift and either fade away or do not stay "true". Once you apply these colors they are on and they stay on and stay the same beautiful color. My personal pick is the Lipstick C which comes in three shades of perfectly pretty pinks (color shown is "Afternoon Delight").

*I generally do not review a product until I have actually tried it in some form of a Real World application, usually on one of my jobs/photoshoots. While I do receive product as a professional makeup artist (usually from editorial credits), none of the products discussed were given to me. These are all products I have purchased to try out in my Kit.
© 2011 – 2016, Tania. All rights reserved.