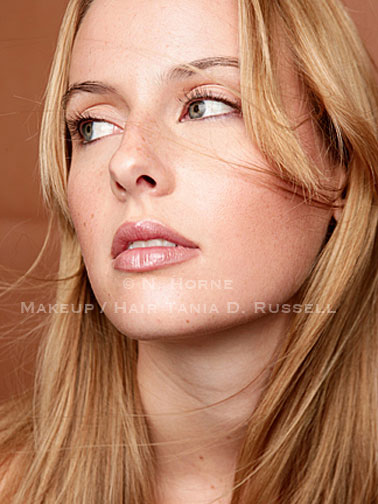 Skin Prep
For a makeup artist, prepping the skin before actually applying the makeup is oftentimes more important than the makeup itself. Proper skin preparation helps the makeup glide on like butter and last and look fresh for hours. Without it – unless you have really perfect skin – we're talking uneven texture, half-eaten makeup on dry skin, half-slid off the face makeup on oily skin; mass hysteria!
I come from a makeup land before time when Primers did not exist. Therefore – while I like and do use Primers now – my primary methodology for getting skin where I need it to be is proper moisturizing. Choose the right moisturizer and moisturize the skin properly and you may find you do not even need a Primer. Further, proper moisturizing can make a good Primer work even better. Therefore I'm giving my moisturizer and Primer combo tips for each skin type. PRO TIP: Not all moisturizers work under makeup. Many will actually undermine your makeup performance. The following have all been tried and tested by moi both on private clients and for photography.
DRY SKIN
Moisture Moisture Moisture must be your mantra when you have dry skin. And not just emoilient (although dry skin does need lipids), but hydration. Dehydrated skin eats makeup leaving behind blotchy, uneven and tired looking skin.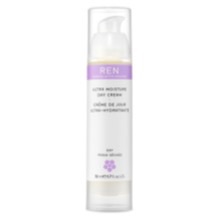 REN – Ultra Moisture Day Cream
This cream is everything I love in a moisturizer for dry skin. It is both emollient and hydrating, so it bolsters the moisture layer of fragile dry skin. It is chock full of anti-oxidants to protect against pesky free-radicals. It is NOT petroleum based so it doesn't make makeup slide (and it doesn't irritate sensitive skin that does not do well with petroleum or mineral oils). In short, it is fab.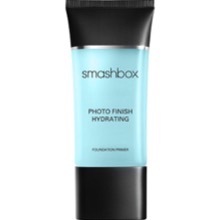 SMASHBOX – Photo Finish Hydrating Primer
I've mentioned this product a lot and for a long time. This product refines the skin surface for a smooth makeup application without being overly aggressive and drying the way many primers are. It also isn't too moisturizing which can make makeup slip.
NORMAL SKIN
Normal skin usually does not need much and that's why the rest of us hate you 😉 If you have "Normal" skin, the trick is not to do too much. Overuse of mattifying, "pore refining", etc. type products which are meant for oily skin can make your skin appear dry. OR you can overdo it in moisturizing products meant for drier skin and make your skin act oily. The key for Normal skin is to go easy.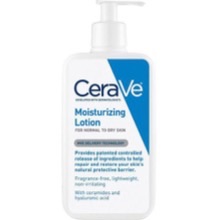 CERAVE – Moisturizing Lotion
This is just a good, solid, basic moisturizer with no actives which is my preference for underneath makeup applications. They do make a version with an SPF30 if that is easier for your personal use instead of using a separate sunscreen. The key to CeraVe is their use of ceramides which helps to replenish the lipid barrier of the skin which helps to protect the skin. Dry and Normal skins can generally benefit greatly from the use of ceramides. Oilier skins should proceed with caution as too much ceramide use can cause breakouts in some folks.


EARTH SCIENCE NATURALS – Herbal Tonic Mist
I recently posted about Smashbox's Primer Water – which I do like performance wise – but upon doing some further research I realized I didn't love the ingredients in that product. There are a few different "primer mist" products out there (MAC, MUFE, Smashbox, etc.) and really all a Primer mist really is, is a diluted form of a toner in a spray bottle. Therefore instead of recommending a makeup brand, I'm keeping it 100. I have used Earth Science Herbal Tonic Mist for nearly 20 years. I use it on myself and in my pro kit. It is hydrating (thanks to aloe vera, sodium hyaluronate, NAPCA, and a host of skin-lovin' botanicals), refreshing, yummy smelling (faint herbal smell), and altogether fab. AND it's around $10 for an 8 oz bottle.

OILY SKIN
Wearing makeup with Oily skin is rough. My skin is so oily still (hello?! 45 years old!) that I frequently do not bother. When I do wear makeup the key is keeping my skin balanced so that it doesn't kick up excess oil that will make my makeup disappear. Super drying products are actually counter productive as they will cause your skin to overcompensate with the oil. Keep your skin hydrated and lightly mattified and your makeup will stay in tact longer. (and for heavens sake NEVER use Magnesium Hydroxide – most commonly known as "Milk of Magnesia" – on your face. It destroys the acid mantle and causes all types of distress to the skin.)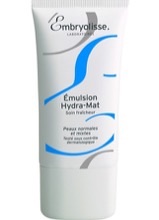 EMBRYOLISSE – Hydra-Mat Emulsion
Yes makeup artists love the 24-Hour Miracle Cream aka Lait Creme Concentre. NO it is not appropriate for all skin types and situations. The base is paraffin and beeswax. My skin got oilier just by typing that. The Hydra-Mat is an emulsion of glycerin and apricot kernel oil which is a lightweight oil. It is rich in antioxidants and lipids to give skin the protective barrier it needs but it won't make most oily skin folks skin go cray. The formula also has cornstarch to help absorb any excess sebum that does make an appearance.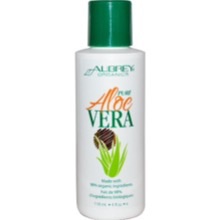 AUBREY ORGANICS – Pure Aloe Vera Jelly
I've said it before but it's been a long time; my favorite primer for truly oily skin by far is pure Aloe Vera. Not the cheap kind in rainbow colors you can get at the drugstore (aside from the artificial coloring, the binders that thicken those types of aloe gels are no bueno), but pure aloe vera jelly as you can get from a natural foods store. Aloe binds moisture to the skin, provides a protective layer, reduces inflammation, contains anti-oxidants, and is in general The Truth. I use Aloe on my skin everyday.
(this post was published on the road so apologies for excessive typos/errors… We'll edit it into shape soon 🙂 )
—-
Have you signed up for the Makeup to Go Blog newsletter yet? Join the fun for exclusive content, giveaways, and other assorted fabulosity! Makeup to Go Blog Newsletter – "Speaking of Makeup"
© 2015 – 2016, Tania. All rights reserved.