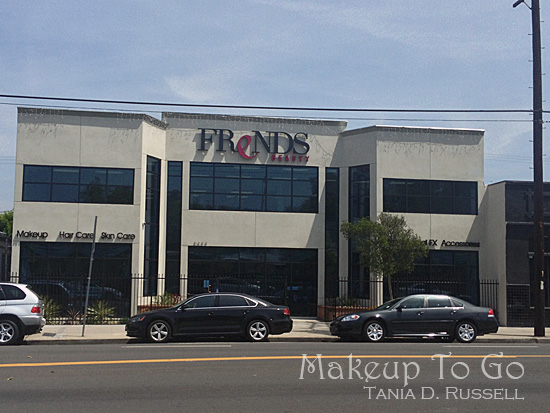 I finally made it to the newly revamped Frends Beauty Supply! I could not be more happy for them or for the makeup community. Frends Beauty Supply has been around since forever. 1940, to be exact. In the mid-90s it changed ownership and came back into prominence as one of the "big three" of the pro makeup stores. I was not shopping there in the 1940s 😉 , but I have been shopping there for my entire career which is means I've been shopping there for over 15 years, so pretty much when the change of ownership happened. Frends has always accommodated me at every stage of my career, from complete novice, to old saw.
Cut to 2014 and the makeup landscape has changed dramatically. Back in "the day" pro stores were humble affairs. Pro makeup artists didn't care too much about a store's "ambiance" so long as it was clean and had the products we needed (think about the late great Columbia Stage and Screen). Nowadays there are a lot more makeup artists and a lot more people interested in makeup. Hence there are a lot more makeup outlets than ever before. Behemoths like Sephora (which even the current incarnation/ownership of Frends pre-dates by a couple of years) meant that the Pro stores have had to step their collective games up. In my recollection Naimies was the forerunner in terms of creating a space meant to serve both professional artists and makeup consumers alike both in terms of the product they carry and the presentation of the product in a more traditional retail space. Relative newcomer to the pro makeup store scene Nigel Beauty Supply followed suit carrying both popular consumer brands and pro brands (and an FX shop) in a retail environment. Even Cinema Secrets and Kryolan (San Francisco) – while still being decidedly pro oriented and focused primarily on their own makeup brands – have livened up their retail spaces. Frends is proof of the old adage that "slow and steady wins the race" as they have quietly completely revamped their image via strong online presence to connect with their customer base, developed fantastic new product for the pro community, and now last but not least they commandeered the building right next door to the old space to create a fabulous new retail environment.

I have always enjoyed shopping at Frends because they carry all of the pro brands and items I could imagine in stock, the prices are very good, and the staff is both knowledgeable and FRIENDLY. Yes, I had to emphasize friendly to that extent because there are other stores who may be bigger and brighter but their staff makes me want to leave, period. Everything about my recent visit to Frends – from stock to service – was pleasant and a breeze so I am glad to see that has not changed. The new store seems to be a slightly smaller footprint while still carrying the same amount of product, yet it does not feel "stuffed" and the store is easy to navigate. Frends has always carried everything from haircare to FX to prestige consumer brands (LORAC, Stila, Koh Gen Do, etc.) as well as supporting new smaller businesses like Clean Brush Shampoo and my beloved Vueset palettes. There is also now a wall of skincare that I pretty much had to literally pry myself away from lest I buy one of everything and go into debt and lose my house (but my skin would look fab!).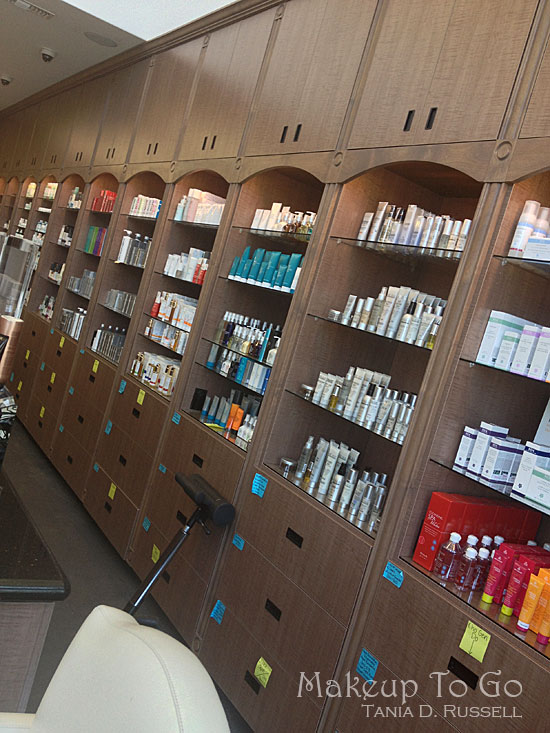 If you are one of those people who did not shop at Frends because you did not like the old space, or if you just are not familiar with them, head on over and see why so many of us have been shopping at Frends Beauty Supply for so many years. Not in Los Angeles? Frends will ship via their website. They also have a full Production Services department.
Frends Beauty Supply
5270 Laurel Canyon Blvd, Valley Village, CA
(818) 769-3834
http://www.frendsbeauty.com
EDIT: Oh I forgot to mention, Frends has an in-house discount program for professional artists; the "Frends With Benefits" program. Click here for information on how to apply….

Disclaimer: No they didn't pay me or ask me to write this review. This is NOT a placed post. Frends Beauty Supply has no idea this article is happening. 🙂
© 2014 – 2016, Tania. All rights reserved.