For many of us makeup mavens…
Summer is the time when we naturally lighten up on our makeup. The easy-breezy flow of the season combined with heat and/or humidity says it's time to put away heavy makeup and step into the light.
Summer is also, in my opinion, the perfect time to step outside of your comfort zone and play with some color. Pops of color against an otherwise bare face look fresh, flirty and young. Whether you're at a backyard barbecue, hitting the beach, or workin' it late night at the club, summer is the time to be be a bit daring and have a bit of fun while enjoying the sun's bounty. In America we are about to celebrate the 4th of July holiday. Therefore, in keeping with a patriotic theme, I'm going to be looking specifically at creative ways to use red, white, and blue makeup. Please Note: I am not necessarily advocating wearing all three at once (although it can be done 😉 ).
RED:
When I work with private clients, part of the battle is often getting them to trust in red lipstick. Now is SO the time to lose your fears about wearing red lipcolors. Everyone knows the pale skin/red lip combo but red lips with tanned skin is gorgeous (not to mention red looks FAB on us brown-toned girls). If you are gun-shy fear not! There are formulations at every point of the spectrum nowadays from very bold to sheer and subtle.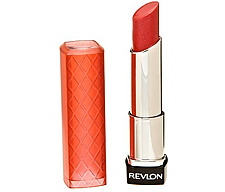 Mild – If you just want to stick a toe in the world of red lipcolor, sheer tints are a fab way to go. Tarte Cosmetic's LipSurgence™ lip tints come in 3 formulations (original, matte, and luster), feel great on the lips and impart a fabulous tint of color. All 3 are fairly subtle but for the super shy, LipSergence™ Luster in "Fever" is an easy way to slide into red. Likewise, Revlon's ColorBurst™ Lip Butters are silky smooth and hydrating with a sheer wash of color. ColorBurst offers a few different red-ish shades, but my personal favorite is the straight ahead "Candy Apple" which is a true red, flattering for almost all skin tones.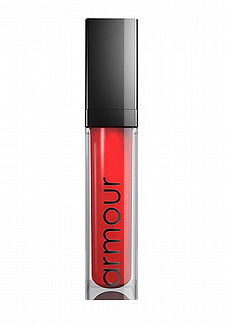 Wild – If you're ready to jump into the deep end of the pool, opaque red is always a powerful statement. Strong, shiny red lip GLOSS packs a powerful punch. Armour Beauty makes serious lip gloss which I have written about before. Part of the Opaque collection, Barracuda, is full on ka-pow of classic red. On a bare summer-bronzed face this gloss and some mascara are all you need to be hot hot hot! I was recently reminded how much I really like TopShop lipcolors. TopShop lipstick in "Rio Rio" is a bright true red with a semi-matte finish. The matte makes it current and modern but the semi keeps it from being drying and uncomfortable to wear. TopShop also has "Infrared" which is also a semi-matte but it's a more orange red for those complexions where orange-reds are more flattering.
We here at Makeup to Go! love red lipcolor and we have written about it frequently. For more options check out Delia's story on red lipsticks or my wayback article on the Lipstick Queen brand.
WHITE:
When you're talking about lightening up for the summer, often the discussion is about weight and texture of formulations (example, switching to Tinted Moisturizers vs. full-on Foundations) but we makeup artists often mean lightening up in colors as well. Let the dark colors go for a minute and experiment with more highlighting, letting your summer-glow skin be the star of the show. (or if you do go for a deep sultry eye, a bit of white adds "pop")
Mild – Most of my favorite white shadows are cream shadows. They are supremely easy to wear, last long, and bring attention to the eye through shimmer and highlight. Bobbi Brown Cosmetics Long Wear Cream eye shadow has several light shimmery shades that I love including "Bone (01)" and "Glacier (11)". Another way to go with White is loose pigments and my two favorite loose pigments are Obsessive Compulsive Cosmetics and La Femme Cosmetics. OCC Makeup you are probably already familiar with. La Femme has actually been around much longer (like, since forever) and has been a secret staple amongst artists. A lot of their products are just OK but their Sparkle Dust loose pigments can take the Pepsi Challenge™ with MAC pigments any day of the week. Yeah, I said it. For $4-$6 you can have shimmery, bold colors in a palette from demure to daring. I particularly like La Femme's white pigment because it's just plain white with no under-color. As with any loose pigment product both OCC and La Femme can go on sheer or be ramped up to full opacity. La Femme does not sell directly to consumers but they are available at Nigel's and numerous beauty supply stores throughout the country, or online at Makeup Mania. (Camera Ready Cosmetics sells La Femme but does not appear to carry the Sparkle Dust loose pigments)
Wild – Layer. Apply your cream shadow first as a base and then press loose pigment into it as a second layer and watch the fireworks go off. This is a fantastic alternate nighttime look to a dark eye. Your eyes will sparkle and glint under the light!
BLUE:
Ah blue… blue blue blue. Blue eye shadow gets a bad rap and blue lipstick is unwearable for all except the most makeup daring. In real life, what's a real woman to do with blue? In my opinion, a lot. Now I will say I do not care for Blue lips outside of fashion editorial or fashion runway. I see younger women wearing it in real life and I am not a fan but hey, do whatchalike. I do not understand, however, the bad rap blue eye color gets. Done poorly, yes okay it is scary. But done correctly it is fresh and contemporary and there is a shade of blue that works for nearly everyone.

Mild – Of course the easiest way to wear a pop of blue is via eyeliner. To me the best colored eyeliners in terms of pigmentation, selection of colors, wear, etc. are Urban Decay's 24-7 Glide On eyeliners. The blues – "Deviant", "Electric" and "Flipside" – are all staples in my kit. Like everyone, I am concerned as to how Urban Decay starting to sell in China will affect their no animal testing policy (animal testing is requisite in China… although they have taken it down off the Urban Decay site, you can read Urban Decay's original statement on the matter here). It appears the matter is still up in the air so I'll be keeping my eye on it. In the meantime I am just buying my UD products NOW before any changes may occur. This is not to single out Urban Decay as several brands have done and continue to do animal testing, and this probably includes some of the other brands I am mentioning in this piece. The issue with Urban Decay is they have always been a vegan friendly line with a strict No Testing policy. (UPDATE: After this article originally posted, Urban Decay decided against selling in China)
Stila Cosmetics Smudge Stick waterproof liners are also quite good and have 3 shimmery shades of blue to choose from.
An even more subtle way to add a bit of blue to the eye is via colored mascara. These were all the rage when I was in High School but have fallen a bit out of favor – no doubt due in part to unfortunate colors like the Yellow mascara we used to wear back in the day. In actuality the subtle pop of color mascara can be quite pretty. YSL Beauty still has a nice selection of colored mascaras – including several blues – in both the original and waterproof formulations of their Volume Effet Faux Cils Shocking mascara.
Wild – Be brave. Face your fears. Embrace the Blue eye shadow. Jumbo Eye shadow pencils make it easier for you to control your application which is key to having this look not go askew on you. Make Up For Ever's new Aqua Shadow pencils go on smoothly and blend well but then stays put once set. The "Matte Navy Blue #6E" is a deep aqua navy, perfect for a nighttime smokey eye. NYX Cosmetics Jumbo Eye Pencil comes in the bright peacock and electric blues that other brands do, but they also have a pretty Baby Blue (aptly named "Baby Blue") that adds a soft yet dynamic punch and works on a wide variety of skin tones. While the staying power is not quite that of Make Up For Ever or Urban Decay (who also has great eye shadow pencils), NYX's Jumbo Eye Pencils last pretty well and they are much creamier and hence blend much more easily than NYX's powder eye shadows.
© 2012 – 2016, Tania. All rights reserved.