Everyday I receive a zillion emails from all the various cosmetics companies regarding new product releases, new collections, and new ways to entice makeup mavens like ourselves. Periodically I like to sift through the endless piles and highlight some things that particularly catch my eye. Here is the makeup I have my eye on February 2014 (and I'll try to do these every couple of months or so…)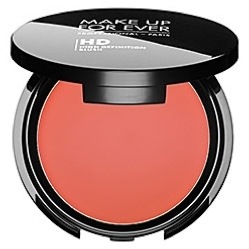 Make Up For Ever Second Skin HD Blush
– These cream blushes launched Spring 2014. The "HD" comes into play because the creams are supposed to blend into the skin, leaving the appearance of a natural flush and no visible texture.
Or they could just be another nice cream blush. We'll see…
If you are thinking to yourself "…didn't MUFE have an HD Blush already?", you are correct. The liquid-cream in the pump tube was discontinued last year. If nothing else, these cream blushes in the more traditional compact should be easier to use.
(Side Note: at IMATS one of the things I missed but was interested to see was celebrated UK film artist Sian Richards presentation on HD makeup. A former student of mine went and reported that she demonstrated one half the face flawlessly for HD using "traditional" makeup and the other half all wrong using "HD" makeup. Translation: MUFE is an excellent brand and I'm sure these blushes are lovely, however "HD makeup" is on the verge of jumping the shark as a meaningless marketing term…)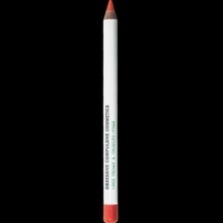 Obsessive Compulsive Cosmetics Plastic Passion Collection
– Another Spring 2014 launch, OCC launched a new series of LipTars and nail polishes in bold, vibrant colors. In reading the descriptions, most of the colors do not sound like they will be particularly useful to me (baby blue, lavender purple, etc) although I am interested in the new matte formula LipTars (original LipTars were pretty matte so I'm hoping for something similar). I'm a big supporter of OCC so I will at least go take a look (they hit online at occmakeup.com and sephora.com this past Saturday, February 1st. Hopefully they will land in brick-and-mortar stores soon).
THE OTHER LAUNCH from OCC which I love are the new Colour Pencils (pictured above, click here to see on website). If you were able to wade through the hoarding masses to make it to the OCC booth at IMATS, you were able to see these babies live and in person. Some colors are safe for lips and eyes, and some are just for lips but these versatile, creamy, highly pigmented pencils are a great new addition to the OCC Makeup line. I look forward to playing around with them.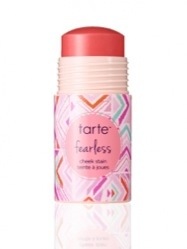 Tarte Cosmetics
– Tarte is one of my favorite brands and they have a whole parcel of product releasing Spring 2014. Of particular note to me is the addition of new Cheek Stain colors (as well as new packaging for all of the Cheek Stains), and a new series of Lipsurgence pencils called "Power Pigment". The new Cheek Stain colors are "Fearless" which is a coral-y pink color, and "Blushing Bride" which looks to be a **perfect** rose pink. "Tipsy", a perfect peachy-pink, has long been my fave of the Tarte cheek stains so I look forward to seeing how these new colors stack up. The Power Pigment Lipsurgence pencils are "juicy", glossy hits of lip color based on the Tarte Cheek Stains. Theres a "Tipsy" Lipsurgence. There. Is. A. "Tispy". Lipsurgence. I'm telling y'all now – I'll be getting all of the Power Pigments.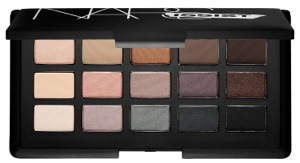 NARS Cosmetics
– So a funny thing happened a couple of weeks ago; I get a message from a friend of mine that NARS is coming out with a palette of eyeshadows called the NARSissist Collection. "NARSissist" is the handle of NARS highly popular social media feed (Twitter & Instagram) and if you are not a follower I suggest you rectify that. In any event my friend and I conclude that this palette will sell out quickly and we both order. Then the link disappeared. I went back not one week later to order one for a friend and the link was GONE. I email customer service, and I'm told the product is having a full launch in February. Last week I get an email from NARS that they are hosting NARSissist palette launches in the NARS boutiques. I couldn't attend the LA event, I was traveling, but the event was Saturday, February 1st so I was expecting to see the palette back up on the NARS site shortly thereafter. Nope.
It's looking like something changed and The NARSissist palette is now a Sephora exclusive, available here. OR if you are a Pro Card holder and want to buy these at your discount you can order from your local NARS boutique (as long as you are already in the database).
This is a gorgeous, gorgeous palette. I love the selection of wearable colors and the mix of matte, satin and shimmer. NARS eye shadows are beautifully formulated and are simultaneously nicely pigmented yet creamy and blend-able. To Reiterate: This is a simply gorgeous palette. In this the era of the "Neutral Eyeshadow Palette" which includes everyone from the LORAC Pro palette, to the Two-Faced chocolates palette, to the Smashbox palette, and of course the series that started them all Urban Decay's Naked palettes, I have no doubt that the NARSissist palette will prove to be the One Palette to Rule Them All.
PS – There's a NARSissist blush palette as well.
PPS – I did not include the Viseart neutral palette amongst those other palettes because A ) it predates those other palettes by a decade, and B ) it's completely different and in its own category.
© 2014 – 2016, Tania. All rights reserved.