While most women are mourning the end of Summer I am singing Hallelujah for the start of Fall! Autumn – as I'm sure I've mentioned before and I am certain I will mention again – is my favorite season of the year, November being my fave month (Thanksgiving and birthday month!). Admittedly this probably comes from having been born and raised in Southern California where I get all the sunny beautiful days without all the heat of summer. Makeup-wise, fall is a time of transition between the easy breezy days of summer and the deeper tones of winter. It is also likely that you'll need to start tweaking your skincare routine a bit.
Trend-wise, Fall makeup for 2011 went refreshingly against the grain. While the tendency is to jump to dark and dramatic colors in the cooler and colder months, this year the trend is more towards a softer, more neutral palette. Soft eyes (even when "smokey"), soft lips, a soft blush of cheek and a soft matte finish is not only more wearable on the day to day for more women, it is also more flattering for more women. Dramatics can be great but the harder, darker colors can also be quite aging. Here are a few things I am loving going into Fall…
If you find your skin is starting to look a little dull and/or flakey, it is time to resume the exfoliation. Using cranberry seed enzymes and ground adzuki beans, Pangea Organics Facial Scrub (pictured above) is a gentle and effective exfoliator that will not leave your face feeling as though you washed it with a scouring pad.
As always, you'll want to start with well moisturized skin. If your favorite moisturizer needs a little bit more "umph" but you are not ready to switch to an altogether new moisturizer, try one of Dermalogica's Concentrated Boosters. Available in Extra Firming, Gentle Soothing, Skin Hydrating (my favorite), and Skin Renewal, the Boosters are often just what your product needs to make the seasonal transition. (Note: Skin Renewal is a hydroxy-acid exfoliating treatment so use with caution if you are already using a manual exfoliating product.)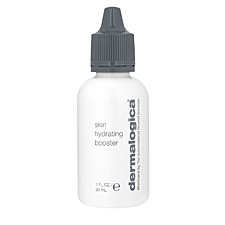 Matte it down. For most skin-types a foundation with a more matte formula combined with a bit of powder will achieve this season's look. If you are an oily-skin gal like myself you might also want to look into a skin mattifier like Smashbox Cosmetics Anti-Shine or Boots Expert Shine Control Instant Matte, to keep your skin at a soft glow instead of being a gleaming beacon.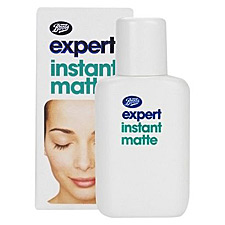 Neutral does not have to mean boring. A modern neutral palette includes everything from pinks to greens to blues. It is all just a matter of hue and intensity. Urban Decay's Naked Palette has been blowing up the spot ever since it's debut for it's "never boring" selection of browns with a few mauve-y pinks and smokey blues thrown in for good measure. I like this palette a lot but it's quite shimmery overall. Since I also need matte colors in my life I Love Yaby's Dramatically Neutral palette which is a combination of mattes, frosts and Yaby's well known Pearl Paints in a palette that in range of colors which can never be called dull!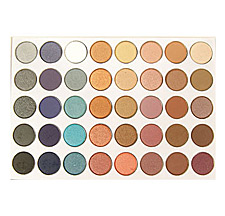 Likewise for your lips the range of neutrals runs the gamut. Gucci Westman designed the "Expressionist" line for Revlon Fall 2011, and the "Skyline Pink" shade is a wonderful, slightly cool beige-y pink. In addition to classics such as "Honolulu Honey" and "Chelsea Girls", Nars Cosmetics recently introduced "Pago Pago" which is a warm, sheer, beige-y pink with a touch of shimmer. And great doesn't have to be expensive. One of my all-time favorite, use it all the time products is NYX Cosmetics Mega Shine Lipgloss. I am particularly fond of "Beige" which is a neutral pink with a beige base (as opposed to a beige color with a touch of pink), "Perfect" which is a warm, shimmery light pink, and "Beautiful" which is a cool pink with silver shimmer undertones.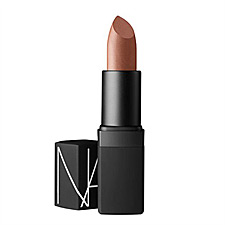 Frame your face. When color is not the defining factor in your makeup, your face is that defining factor. Like any beautiful painting your face needs a great frame and that means great brows and bone structure. As we all know, I am a HUGE fan of Sonia Kashuk's Arch Alert Brow Kit. In other brow news, however, Smashbox has an entire array of brow products the coolest of which is the Brow Tech To Go which consists of a pencil version of their well known Brow Tech and a brow gel for hold, all in a smart pen-like design. Both products will help you achieve both the look and texture of this Fall's fuller brow.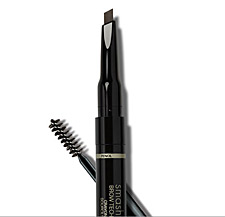 Smashbox also makes the art of contouring and highlighting a little bit easier with their Step by Step Contour Kit which has two contour shades, one highlight shade and an angled brush for application. What's nice about the Smashbox kit from the makeup artist perspective is that it is not too dark and it's not too warm in undertone. This enables you to achieve subtle and believable results.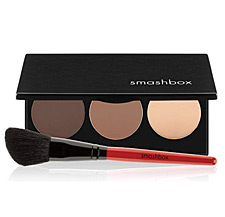 A Pop of Color keeps things fresh. The trick to playing with a more monochromatic or neutral look is to layer tone on tone. Do not forget the cheeks! A pop of blush brings life to the face particularly as the days grow a bit cooler. Korres Zea Mays Blush in "Natural" is a pretty beige-y pink with a hint of glow, or for deeper skintones try the Zea Mays Blush in "Orange Brown".

This fall I encourage you to think outside the box and try a lighter more neutral color scape for your makeup palette. Remember, you will have all Winter to go dark and dramatic. 😉
© 2011 – 2016, Tania. All rights reserved.