New York Fashion Week was recently upon us, and we here at Makeup to Go made note of the trends that emerged. A perennial favorite is creeping it's way back onto the beauty landscape: Plum. Can Plum even be called a trend at this point? Plum makeup never fully goes away because it is just so darn flattering on nearly everyone, every skintone, all ages. The pitfall of plum is that it is such a standard that it can look boring and even dated. Done properly, however, it adds a pretty splash of flattering color. Here are some product recommendations to get you Plum gorgeous.


Sue Devitt Eye Intensifier – Zaire
Have we spoken about the Sue Devitt line yet? Sue Devitt is an Australian born celeb makeup artist who started her own micro-line. Naturally derived and skin-healthy, her line is perfect for natural beauty looks with a touch of pop. I love the Zaire pencil. It is a perfect plum shade that works across a variety of skin tones/eye colors with just the right touch of shimmer. Super-duper pretty.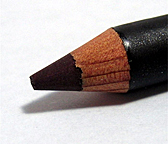 MAC Eye Kohl – Prunella
Whoa! Bet you didn't see that one coming, did ya? Well, yes. While I am not a huge devotee of MAC, they do have a few products that fall into the "My Kit Must Never Be Without This Product" category, Prunella being one of those products. This is another slightly shimmery Plum pencil, however it's deeper and heavier than the Sue Devitt pencil. It is another one of those great "not black" colors. The rich color and creamy texture of this pencil can create a beautiful smokey eye.



Jouer Cosmetics Powder Eyeshadow – Amaretto
Plum eyeshadow can be tricky to wear because it can quickly slide into looking costume-y or worse looking like a black eye. Jouer Cosmetics (another one of my favorite small, makeup artist created brands) made a wonderfully wearable plum eyeshadow by warming it up with bronze tones. This is a perfect color for a bit of definition by day, or sultry smoke by night.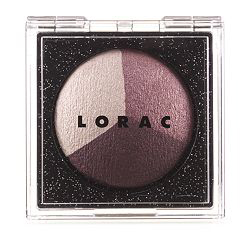 LORAC Starry Eyed Baked Eyeshadow Trio – Starstruck
For a more serious plum eyeshadow experience, look no further than LORAC's new holiday eyeshadow collection in the Plum palette (there are several colors in this new holiday collection so if Plum isn't your thing, check out some of the other trios). These trios are highly pigmented and have everything you need to create the perfect smokey eye (lid, crease/liner and highlight). They can applied either dry for a more natural look or wet to pump up the volume. PRO TIP: Applying powder eyeshadow with a slightly damp brush is a makeup artist's secret weapon to intensify color.


Benefit Cosmetics – Sugar Bomb
Plum is a cool color, so to make it more wearable for more skin tones, cosmetics companies will often try to "warm it up" by adding gold shimmer and the like. Benefit's take on plum is to team it up with the perfect peach, pink and rose to create soft, wearable colors. You can use one color or mix and match to create different palettes as you please.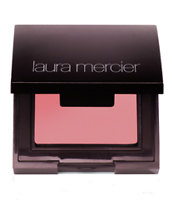 Laura Mercier Second Skin Cheek Colour – Plum Radiance
For a more straight-out plum color cheek, this is a fabulous one to try. This plum blush has a soft pink undertone to it with a slight pearlescent finish which makes it appear to radiate from within. The secret in my opinion is really in the texture. Finely milled and light as air, this blush becomes one with the skin and creates a most beautiful glow on the face.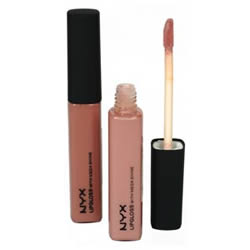 NYX Mega Shine Lipgloss – LG143 Plum
I've mentioned before how much I really really like NYXs lipglosses. I think they are easily NYX's best products. NYX's Plum lipgloss is a flattering light plum with a hint of gold shimmer. The result is a fresh blush of color that works year-round.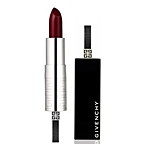 Givenchy Rouge Interdit Satin – Dark Plum and Fatal Plum
Givenchy lipsticks have an incomparable texture and finish and beautiful pigmentation. The Dark Plum (#19) is a serious hit of rich and full-bodied Plum. It is a sophisticated fall color that is perfect for a night on the town. Fatal Plum (#31 – which seems to be a Sephora exclusive, that's where I found and bought it) is a light, airy, shimmery plum with gold highlights. This is perfect for your fall daytime looks and will carry right over into Spring.
© 2010 – 2016, Tania. All rights reserved.