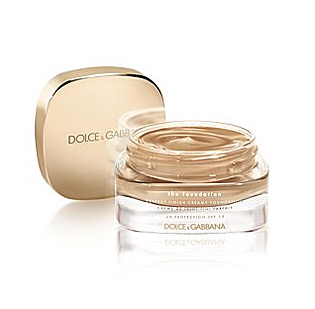 Hello hello.
This post is coming to you remotely as I'm actually leaving town for a job. Hence I shall have to keep this one brief. But one of the joys of being a makeup artist is there is always new product to try. So for this Makeup Monday I thought I'd highlight a few items I have my eye on. I do not have these in my possession as yet, but I likely will soon.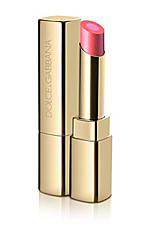 1 ) Dolce & Gabbana Passion Duo Gloss Fusion Lipstick –
Let me join everyone else by talking about this amazing sounding new product. This is a lipstick/lipgloss 2-in-1 product with the outer rim being lipstick, and the inner circle being the gloss. Instead of having a matching lipgloss as these types of products generally do the gloss component of this product comes in contrasting colors which when applied will create a fabulous 3 color with a burst of shine. When I looked at these in person some seemed lower in contrast, and some seemed higher contrast to the lipstick color but that will depend on how pigmented the glosses actually are so more to follow once I actually own a few of these. In any event, these will be fun to play with for makeup mavens and makeup artists alike.
2) Dolce & Gabbana Perfect Finish Creamy Foundation – (pictured above)
Speaking of Dolce & Gabbana cosmetics, I was recently in Saks to do other shopping, but you know I could not help but swing by the Cosmetics department. This product caught my eye as a potential recommendation for my private clients. Whenever I do someone's makeup, I am asked what foundation I used but I am kind of at a loss because professional foundation really is not meant for daily wear. The texture of these foundations is actually more like a thick mousse than a professional cream (so it should feel lighter and more comfortable) and the finish was velvety and gorgeous (a nice change as consumer products are often too sheeny/shimmery). It is also rather full coverage so it can be thinned as needed fo the amount of coverage you need. Bonus Points: It comes in a full color range, including shades for deeper skin tones.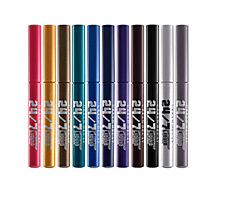 3) Urban Decay 24/7 Waterproof Liquid Eyeliner –
Urban Decay's 24/7 pencil liners are some of my favorite eyeliners on the market. I love the intense colors and the creamy blend-able formulation. That said – even though the 24/7's do better than average – pencils break down, particularly if used in the waterline. Also, liquid liners just give a different finish and effect from a pencil. So for those times when you want a liquid liner these new liquid liners come in the fabulous colors one would expect from Urban Decay in a formula they say is waterproof. We shall see. The slim pen design is easier for most women to apply precise eye-lines to themselves. For makeup artists, this kind of packaging is a problem hygienically so I'll have to see if these can be poured onto a palette.

4 ) Jane Iredale Chocoholicks Lip Palette –
Jane Iredale is one of the original professional use Mineral Makeup brands. Since their focus is really on skin/foundation products it is surprising how fabtastic Jane Iredale's lip products generally are. Generally speaking the line's lip products are really creamy and nicely pigmented. Therefore, this little palette caught my eye. Inspired by various chocolate treats, the colors are are suitable for day or evening looks. What is also nice is they should – if they are pigmented enough – be good for women of color which Mineral Cosmetics colors often are not. Apparently each shade is even flavored like the confection it is based upon. Cute! This will make a nice lil stocking stuffer.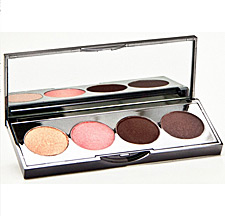 5 ) Lotus Cosmetics Eye Shadow Palette –
Fab makeup artist (and good friend 🙂 ) Margina Dennis hipped me up to the Lotus Cosmetics line because she knows I am always on the look out for great natural, vegan friendly lines. I know absolutely zero nothing about this line but Margina says it's great so I am taking her word for it! She recommends the body butters and the pressed eyeshadows so that is where I will start. Full report to come…

© 2011 – 2016, Tania. All rights reserved.