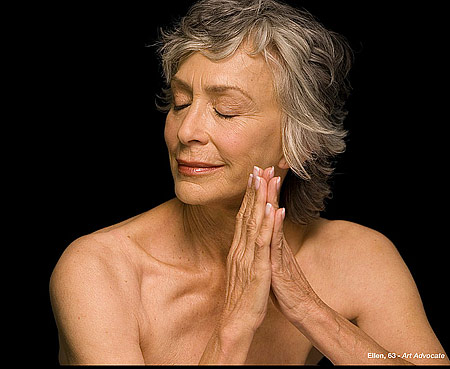 As a makeup artist I have worked on nearly every type of face there is, including mature talent from middle age to quite elderly. If you have only ever worked on 19 year old models with perfect skin, working on a client needing mature skin makeup can seem quite daunting but it need not be. Working on mature clientele – or working on yourself if your skin is starting to show signs of "maturity" – is just a matter of knowing how products work on the skin and what products to use when.
Generally speaking when you are talking about mature skin the main issues are a loss of elasticity and moisture. This is how we develop lines, under-eye circles, and the overall appearance of sagging skin. Another concern may also be uneven skintone and texture. Afterall, this is skin that has been around a while and has seen a few things, hence it needs extra care. For successful mature skin makeup there are two equally important components; selection of proper cosmetic products – which we will get to in a minute – and prepping the skin thoroughly with proper skincare.
Skincare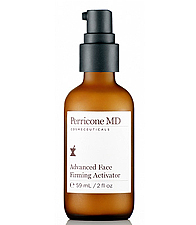 1 ) Perricone, MD – Advanced Face Firming Activator
I was introduced to this product by a client who would not let me do her makeup without using it and I have had it in my kit ever since. What I like about this serum versus other firming products I have tried is how fast-acting it is while still being gentle. If you purchase this for yourself most users see an overall improvement in the texture and tone of their skin continued use. Yes, it is pricey, but it has proven to me to be a worthwhile investment.




2 ) Kinerase – Intensive Eye Cream and Under Eye Rescue
I was first introduced to the Kinerase line in 2005 or so and their eye creams quickly became my favorites for mature and/or extra dry skin. I first tried the Intensive Eye Cream which is a heavy moisturizing cream fantastic for night-time use when it can really help the skin repair itself. I was then introduced to the Under Eye Rescue cream and I found it to be great for immediate use under makeup. It is not as emollient as the Intensive Eye Cream so it does not cause makeup to slip and it firms to keep lines and puffiness at bay. Again, pricey but a worthwhile investment.

3 ) La Prarie – Anti Aging Day Cream SPF 30
It is really important for mature skin to wear sunscreen to help lesson the appearance of age spots and assorted uneven skin issues. This luxurious cream also contains ingredients to boost collagen production. It is the loss of collagen that causes skin to age, hence maintaining collagen levels helps all of the issues of dryness, loss of elasticity and dullness associated with mature skin.
OK, ok. I know I just recommended 3 skin care products the least expensive of which was $80. I am a believer in good skincare. There are, however, less expensive alternatives that also work well.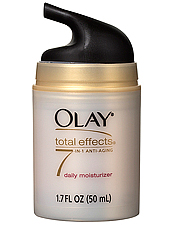 4 ) Olay – Total Effects Daily Moisturizer
As a line Olay has become quite well known for their anti-aging skincare. This product in particular stays very popular and highly rated and for good reason. This "all in one" product hydrates, exfoliates, refines pores, and contains antioxidants to nourish the skin.

5 ) ROC Skin Care
The entire ROC line is an anti-aging line. Started by a french pharmacist in the 1950's, ROC has become famous for their use of Retinol in their products. Of the extensive product line, I have used the Multi Correxion® 4-Zone Daily Moisturizer SPF 30, the Multi Correxion® Lift Anti-Gravity Eye Cream, and the Multi Correxion® Skin Renewing Serum with good results.
Makeup
With mature skin makeup it is important to remember that product has both weight and texture. Therefore less is more. Likewise too much powder and in particular too much shimmer and/or glitter can settle into lines and accentuate things you or your client likely do not want to accentuate.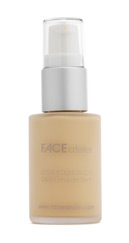 1 ) Face Atelier –Ultra Foundation
In my opinion, silicone-based foundations do wonderful things on mature skin. Since silicone cannot settle or be absorbed into skin, it lays on top minimizing pores and fine lines. My favorite of the silicone foundations is the Ultra Foundation. The color selection is superb (there are shades for everyone from the fairest to the deepest complexions), the foundation is light in texture but fully pigmented so you need very little for complete coverage, and then it sets without the need for powder and once it sets it lasts pretty much all day. This is a fabulous product. Pro Tip: Ultra Foundation Pro is the same foundation in a bottle better suited for a makeup artists' kit. Ultra Foundation photographs beautifully, and it is the foundation of choice for many top makeup artists. I used it in the image above.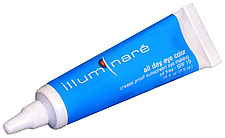 2 ) Illuminare – All Day Eye Color
On mature skin I like to use cream products as much as possible. I find it does not settle as much into any creases, and it adds a more luminous glow to the skin. These Illuminare eyeshadows are weightless, go on smoothly and do not crease. They come in an array of great neutrals in a semi-matte finish to create a variety of daytime and nighttime looks. I also like to use the darker colors as eyeliners.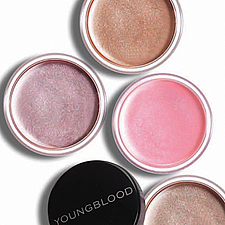 3 ) Youngblood Cosmetics – Luminous Creme Blush
Cream blushes are the way to go on mature skin, in my opinion. You can layer a powder blush over your cream if you desire but, again, you want to add luminosity to the skin for a more youthful appearance. Also the cheeks tend to be an area where you can add a bit of sheen/shimmer without it being unintentionally aging. These Youngblood cream blushes are oil-free, lightweight, and long-lasting in a sheer, buildable color formulation. Pro Tip: Pink Cashmere is a go-to color in my kit.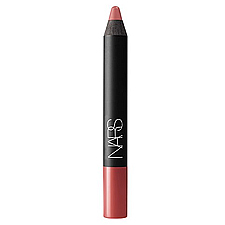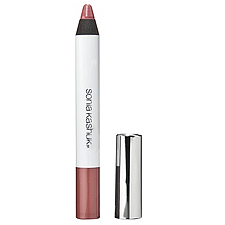 4 ) Nars Velvet Matte Lip Pencil, Sonia Kashuk Velvety Matte Lip Crayon
Lips can be a bit tricky because if there are any lines around the lips, color can seep into those lines. I find the best way to avoid this is to give lipcolor an anchor to hold onto. Lip crayons can be worn on their own as a nice, matte lipcolor that will not move or they make a great base for lip glosses and lipsticks. Nars Velvet Matte Lip Pencils are extraordinary. They feel like silk, they last forever, the colors are glorious, I could go on. Pictured is Dolce Vita which is one of my favorite colors to use as a base for other lip colors. IF however, $24 a pencil is not quite doing it for you Sonia Kashuk's Velvety Matte Lip Crayons are a very good knockoff of homage to the Nars pencils. The Sonia Kashuk pencils do not have quite the array of colors nor do they feel as soft on the lips but they are quite comfortable to wear and the colors they do have are quite nice. I particularly like Nudey Nude when I am using this as a base for another color.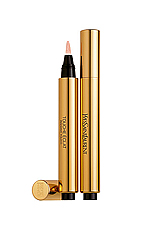 5 ) YSL Beauté – Touche Éclat
I had to put this wonder product in its own category. Not quite a concealer, not quite an illuminator, Touche Éclat is all of that and more. Used in the under-eye area it is a sweep of light that diffuses dark circles and fine lines for a bright, "wide awake" appearance. My makeup life changed when I was introduced to this miracle product. Pro Tip: I rarely wear makeup myself (I know, right?) but I do use this on myself when I go out at night and it brightens my entire appearance.
Another Pro Tip: it is also great for any smile lines/creasing around the mouth.
© 2012 – 2017, Tania. All rights reserved.