Howdy folks. Here's my Makeup Short Notes March 2015

1 ) Marc Jacobs Beauty – Remedy Concealer Pen
This past January I had the pleasure of working with fab Seattle/Bay Area makeup artist Alyx Bisler. One of the most fun aspects of working with another artist is seeing what he/she carries in his or her kit. Alyx introduced me to many fab things, but the fabbest by far was this Marc Jacobs Beauty concealer pen. Like YSL's Touche Eclat and Givenchy's Mister Light Instant Light Pen, the Remedy Pen brightens as well as conceals. The skincare friendly formula also hydrates for a gorgeous, never cakey, skin-finish. I just wrote in my last post about how much I love Givenchy's Mister Light pen – and I do – but the Remedy Pen is a definite contender. So far I have #3 Up All Night and #7 Past Curfew, and I plan to add more.
SIDENOTE: In addition to being an amazing makeup artist, Alyx is a ridiculous illustrator specializing in face charts. His face charts have to be seen to be believed, so visit him on Instagram @fiftylashes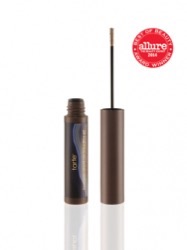 2 ) Tarte Cosmetics – Colored Clay Tinted Brow Gel
A litte while ago I mentioned that I had the good fortunte to be able to attend an event hosted by Tarte Cosmetics to introduce some new products. It's taken me a minute, but I have finally started using the Clay Tinted Brow Gel and I love it. If you are NOT the kind of woman who wants super filled in/manicured brows and would prefer instead a more natural brow that's just well groomed, this is the product for you. This gives hold and subtle fill/definition, and that's it. For the pro makeup artist this is great for kids/men's grooming, lifestyle, or anywhere you want the brow to look groomed but natural. Not everyone wants, nor is it always the time for, "brows on fleek". (I like this product for myself as well)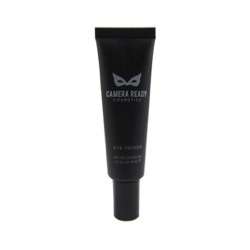 3 ) Camera Ready Cosmetics – Camera Ready Eye Primer
This past IMATS LA I had the pleasure of running into miss Mary Erickson – Founder of Camera Ready Cosmetics – herself. Normally she's so busy she's not usually at her booth, but this time she was and she shared with me her new Camera Ready Eye Primer. It's great. As you know, I'm not a fan of the really aggressive eye primers on the market. They do work, but they dry out the eyelids something fierce which I'd rather avoid. The CRC eye primer holds the product in place and extends the wear WITHOUT causing dry-ness which is important for folks with dry skin, mature skin folks, etc. The Bonus? It's less expensive than either of the two eye primers I currently use. So if you are looking for a cost effective alternative to the "big name" primers out there, look no further.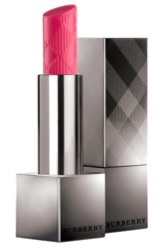 4 ) Burberry Beauty – Lip Glow Balm
Quietly, under the radar while you weren't looking, Burberry – the longtime British clothing company – has developed a BOMB cosmetics line. I love it. Love. It. I particularly love their lippy products and in a world of seemingly non-stop opaque, matte lip colors, the Lip Glow Balm is a refreshing (literally) change. Unlike their drying matte cousins, these are fabulously hydrating and moisturizing while providing a fresh pop of sheer yet buildable color. Quite frankly, I think these types of formulations are what more women – myself included – want to wear most of the time. All of the colors are Gorg, but you know me and my Coral fixation so I'm partial to Orange-Poppy 1.
© 2015 – 2016, Tania. All rights reserved.