OK. Back to the fun stuff; talking about product!
For our makeup roundup 2012/2013, we are taking a slightly different approach. We here at Makeup to Go, like most other makeup artists, meet new makeup products all the time. Many products become acquaintances, few become friends, and even fewer still be come Lovers (Kit Must Haves). For Makeup to Go's inaugural "Best of" list, we're talking only about the products that really stuck as "Lovers". Therefore, some products may not be "according to Hoyle" brand new, but instead they are the products that cemented themselves into our kits in 2012. As a bonus, we are projecting which products we'd like to get to know better for 2013.
Delia's Picks
Best of 2012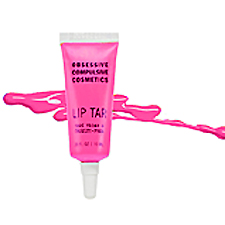 Obsessive Compulsive Cosmetics LipTar in Anime
A powerful punch of pink (nice alliteration, huh?) that is also pretty universally flattering. I love this one, too.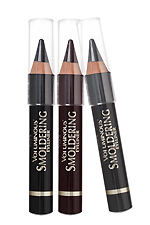 L'Oreal Voluminous Smoldering Liner in Black
Big, fat, juicy and smooth eyeliner that is truly BLACK. Reminiscent of Benefit Cosmetic's "BadGal" eyeliner.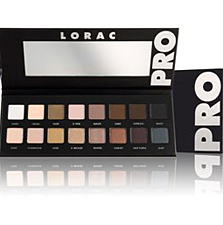 LORAC Pro Palette
Delia and I decided that this palette of neutral colors in both matte and shimmer formulations is not only the business, it is the Entire Corporation.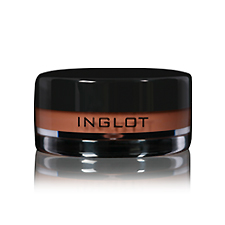 Inglot Cream Blushes 87 & 82
Inglot has been formulating for other brands for years so when they started selling their own cosmetics line buzz grew immediately, and thus far all products tried have lived up to the hype.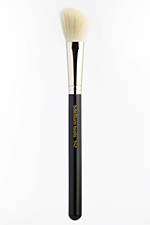 Bdellium Tools Contour brush
Rapidly growing in popularity amongst professional artists, Bdellium Tools have become synonymous with affordable excellence.
Looking Forward in 2013
Sam Fine Supreme Color Collection for Fashion Fair Cosmetics
See description below in "Tania's Picks"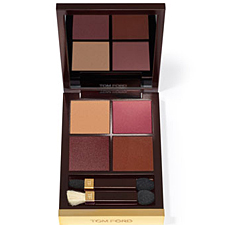 Tom Ford Beauty Eye Color Quads
It is easy to become fixated on the hefty price tag, but so far everything in the Tom Ford collection of cosmetics delivers.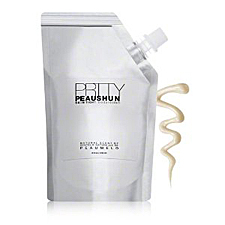 Prtty Peaushun Skin Tight Body Lotion
I love collaborating on my blog with other artists because I, too, get to learn about new things. I've never heard of this product before, but I am highly intrigued to try it now.
Tania's Picks
Best of 2012
LORAC Pro Palette
See description above in "Delia's Picks". LOVE!
EDIT: Did I manage to leave off my #1 product discovery of 2012? Yep! Sure Did!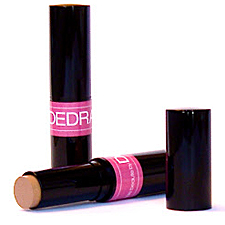 Dedra (Formerly Simple Beaute by Dedra)
Clearly I was really sleepy when I was writing this article. I cannot believe I left this off! But anyway, yes, as I have previously mentioned (waxed rhapsodic over), the foundations are absolutely fantastic for both photographic use and street wear. Dedra was founded by celebrity makeup artist Dedra Whitt, and the newly renamed line also has 6 new products coming out very soon. Look for a full feature + interview on "Dedra" shortly.(photo is of the original foundation stick)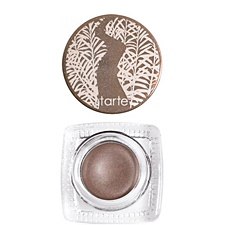 Tarte Cosmetics Amazonian Clay Waterproof Cream Eyeshadow
For years pepole have been rightfully afraid of cream eyeshadow because of their tendency to fade and slip. Modern formulations of cream shadows have corrected these issues. Not only do these Tarte Amazonian Clay cream eyeshadows not cause makeup to fade away faster, I often use them as a base to make eyeshadow last longer and eliminate creasing. AND unlike a lot of shadow primers, these eyeshadows are moisturizing instead of drying on delicate eyelids.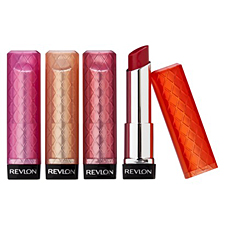 Revlon ColorBurst Lip Butter
I always love products like these, I have previously professed my love for the Korres Lip Butters. Like the Korres butters, I use them for natural beauty shoots, lifestyle shoots, kids grooming shoots AND on myself. These feel fantastic and give a nice pop of color. Revlon's ColorBurst Lip Butters are yet another item in Revlon's long line of excellent lip color products.

Yves Saint Laurent Rouge Pur Couture Vernis À Lèvres Glossy Stain
Like most women, I experience a disconnect between the hope and the reality of most lip stains. The hope is that the lipcolor will be comfortable and long-lasting. The reality is either or; either it is creamy enough to feel good at which point it does not last long, or it is long lasting but it is drying and feels weird. I discovered the YSL lipstains last year and haven't looked back. The Rouge Pur Couture Vernis À Lèvres fulfills in both hope and reality with a nice glossy finish to boot!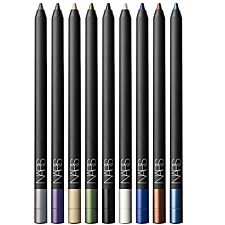 NARS Larger Than Life Longwear Eyeliner
I do not remember when exactly these came out (I think maybe late 2011) but they became a kit staple in 2012. Like lip-stains, long wear eyeliners often present a dilemma. You want eyeliner that lasts, but you need eyeliner to be smooth and glide on easily and smudge when desired. Nars' Larger Than Life Longwear Eyeliner is smooth and creamy, easily blend-able and stays put once set. And it comes in fantastic colors.
Looking Forward in 2013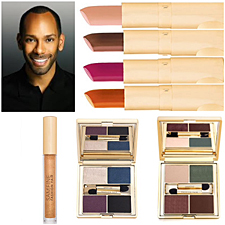 Sam Fine Supreme Color Collection for Fashion Fair Cosmetics
Sam Fine has been working with Fashion Fair on updating the line for a few years now. His latest collection features a brilliant array of colors geared towards the needs of African American – and other deeper complexioned – women. Not familiar with Fashion Fair? I'll be featuring a full review of this collection, and giving a history on the line soon!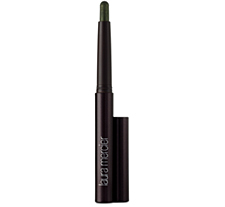 Laura Mercier Caviar Stick Eye Colours
I'm a little late to the game on these, but they are fab. The formulation is luxurious, the texture is creamy and smooth and the colors are rich and radient. And for the "home user" the roll up stick makes application a breeze. The late Nixie Cosmetics had a product similar to this back in the day. This is the ultimate upgrade.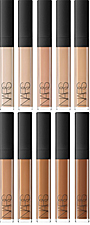 NARS Radiant Creamy Concealer
I was in the NARS store in LA yesterday and these were on display although not yet available for sale. They aren't even on the Nars site yet, hence no link. But these are a liqui-cream concealer in a tube and they were amazing when I played with them. You can read more about them on the Temptalia blog, and I'm sure I'll talk about them more when I get my hands on them.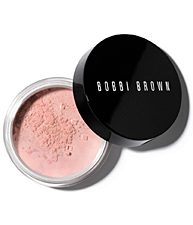 Bobbi Brown Skin Perfecting Retouching Powder
Makeup artists have long known the power of colored powders. Not colors to "match your skintone" which, depending on your skintone, can often be a very bad idea – but colors to enhance, correct and finish your makeup applications. Theatrical brands (Ben Nye, Mehron, Kryolan, etc) have long had these powders available, but now Bobbi Brown is bringing them to the mass market. It will likely take a moment to get used to using these powders, but the payoff is worth it.
and not a product but…
NARS & TOPSHOP STORES OPEN IN LOS ANGELES – WOOHOOOOO!
Nars opened a boutique on Melrose in October 2012 and TopShop opened in the Grove in February 2013. YES YES YES!!!!
Now you tell us: What new products or brands are you looking most forward to so far in 2013?
© 2013 – 2016, Tania. All rights reserved.