In beauty, time waits for no one and the cosmetics companies are already starting to unveil their Fall Collections (which we here at Makeup to Go will be talking about soon). However, most women are still enjoying their beautiful glowy skin and the warm summer weather. If you want to extend your summer glow (or if you live in Southern California like me, where the summer glow never really ends), here are some products that will do the trick.
1 ) Dermalogica – Skin Hydrating Booster and Solar Defense Booster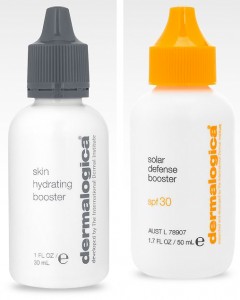 Great makeup on wonky skin is no good. Be sure to give your skin the extra hydration and sun protection it needs to stay glowy and not turned baked on you. If you've read the blog, you know I'm a huge fan of Dermalogica skincare. Amongst their more ingenious products are their Boosters, which are specialty elixirs that you can add to 'boost' other products. For the summertime, the Hydration Boost and the Solar Boost are the champs. I add the Solar boost to foundations or moisturizers I love that either do not have or have a low SPF to make them summer sun ready. The Hydration Boost adds a serious jolt of moisture to any skincare product without adding oil or making the skin feel greasy. Mix a dab of the Hydration boost and a dab of the Solar boost with a dab of your favorite foundation and voila! You have a perfect tinted moisturizer.

2 ) Jergens – Natural Glow Healthy Complexion Facial Moisturizer and
Revitalizing Daily Moisturizer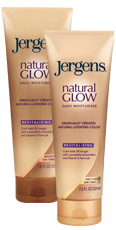 Keep your tan going and your skin healthy with these fab self-tanning products. To be one of the least expensive self-tanners on the market, I've found the Jergens Natural Glow line to be amongst the best. It develops naturally into a realistic color and lasts a good long time. This is a staple for me during summer photo shoots, I'll ask the models to dose up on it prior to a shoot for a realistic tan that I can enhance with Bronzer.

3 ) Smashbox – Halo Hydrating Perfecting Bronzer Powder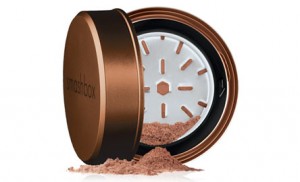 Not only does the Halo bronzer impart bronz-y, glow-y fabulousness – it's packed with minerals and hydrating ingredients to keep your skin healthy as well. It comes in one flattering for all shade that's not too shimmery, not too dark and not at all orange-y. Don't let the fact that it's marketed as an anti-aging product sway you away from trying it because this really is a great bronzer, I've been using it on all of my photo-shoots this summer. Besides – Treat your skin well at a younger age, and you won't need as many anti-aging products later. 😉
4 ) Nars – Multiple Tint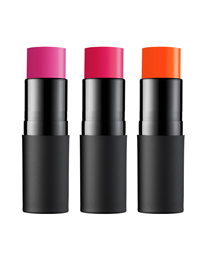 I'm sure I have talked about these before, but it's worth talking about again. Nars introduced a new Multiples product, the Multiples Tint, which is a bright but sheer cheek and lip tint. They come in a pink shade, a fuchsia-y shade and an orange shade – Turks and Cacaos – which is my favorite of the three. They can be worn alone, worn together, or worn with other products and they are pretty and last a good while. These are amongst my favorite new Spring/Summer products of this year, for sure, but they are a Limited Edition Collection. Don't be left out!
5 ) Obsessive Compulsive Cosmetics – Summer 2010 Lip Tars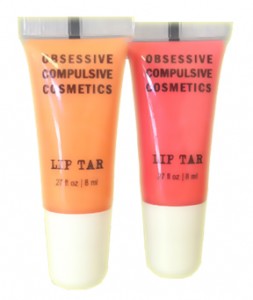 After a few false starts and difficulty finding a usage groove, I've fallen back in love with the Lip Tars hard. Every season the fine folks at OCC introduce new colors and I love the Summer 2010 colors, 'Cha Cha' and 'Divine' (Divine is aptly described as Pink Flamingo in color. Nice one, David. ). What I love about the Lip Tars is they can be worn as a subtle pop of color or you can layer it on for va-va-va-voom COLOR!

6 ) Stila – Summer Glow Set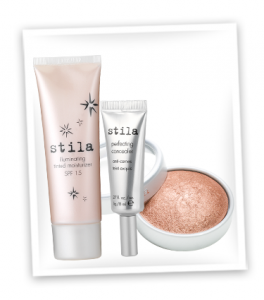 Let's face it – we always want to look our best, but it's really too hot in the summer to worry about elaborate beauty routines. Stila understands this, and put together these great little glow sets, which consist of a tinted moisturizer, a concealer and an Illuminating Finish bronzer powder compact. The sets come in Fair, Light and Tan for whatever level of summer glow your skin is currently in. Pop one of these kits in a suitcase with some mascara and a great lip-gloss and head to summer vacation in style.
© 2010 – 2016, Tania. All rights reserved.