I recently went makeup shopping with friend and colleague, Kallah Maguire – stylist and owner of The Emerald Scarab – and she echoed a complaint I hear fairly often from women; How do I stay looking great when I have an event to attend? Like many busy professionals, Kallah regularly attends events where she not only wants to look great for herself, but where she's frequently photographed. Why is it that when we attend these events we look so different from when we see photos of celebs at events? Well, most women do their makeup as they normally do when in fact, they should approach these functions as photographic events. When we professional makeup artists do celebrities for Events, please believe, we pull out every makeup trick in the book. Here are some product recommendation and application tips for event makeup.
1 ) Don't Over Do It – Resist the temptation to apply "more". It will cake up, crease up, oil up and generally be difficult to maintain. Also, while you want to look good when the camera flashes, you also want to look good to the person you're talking to standing in front of you. Hyper makeup looks crazy in real life. Use as much as you need, but not a drop more.
2 ) Hydrate Well – thirsty skin eats makeup and oily skin dissolves it. Starting with a good, hydrating (not too emollient) moisturizer is an important first step to a great makeup and no artist I know ever skips moisturizing. A good product for use under makeup is Dermalogica's Active Moist lotion.


3 ) Prime – A good primer keeps the oily spots under control and the dry spots smooth and prepares your skin to be a smooth canvas for your makeup. The kind of primer you'll need will depend on your skin type. Of course, there's the ever popular Smashbox Photo Finish Primer. I believe the Photo Finish Primer is best for Normal skin as it really is more about evening pores and fine lines. For drier skins, I like Embryolisse's Lait Creme Concentre, affectionately known as the "24-hr Miracle Cream". The 24-hr Miracle Cream is a moisturizer and primer all in one (amongst many other uses), and it's a staple for most every makeup artist. For oily skins, I go a completely different route; Organic Aloe Gel. Aloe is a natural moisturizer and humectant, it also helps heal blemishes and even skin-tone. I am an oily-head and I have used aloe for years with great result. My brand of choice is Aubrey Organics brand which is 98% organic.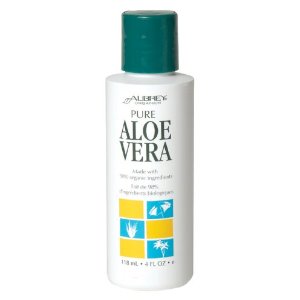 4 ) Make Eyes Last – Needless to say, in a photograph in particular your eyes are a focal point and you'll want them to stand out, or "pop". Like your skin, you'll also want to prime your eyelids so your eyeshadow lasts longer. In my opinion, the queen and champion of eyeshadow primer is still Urban Decay's Primer Potion, however Smashbox's Photo Finish Eye Primer is quite good as well. Both prep the lid and handle excess lid oil without drying your precious eyelid skin. Use on the upper and lower lashline as well for stay-put eyeliner.

5 ) Use Tools – Forget your fingers when applying your makeup. Tools give you a more even, polished finish which is important because the camera sees things that the naked eye might not. Also, the natural skin oils in your fingers may contribute to your makeup breaking down more quickly.
6 ) Powder Well – However, be sure to use the right powder. Most powder geared towards everyday wear – particularly drugstore brands – has some form of mica so the powder doesn't look matte and flat. In photographic situations you want that matte-ness. Also, professional powders are made to hold makeup in place and they do so in a way that consumer brands generally do not. Most artists will use loose powder to set the makeup because it gives more coverage and then we'll give our client a compact to touch-up with. Bobbi Brown's loose powders are pro powders in nice retail packaging, and it comes in the Pale Yellow (fairer skins) and Golden Orange (medium to darker skins) colors that makeup artists love. I know you're wondering about all the High Definition hype you've been hearing. Here's the thing; Hi-Def powder is great to set your makeup but it is not meant as a touch up powder. Hi Def powders need the surface oils to adhere to. Once the makeup has been set, however, high definition powders will merely build up on your face, and in a cruel twist of fate you may not be able to see this build up with the naked eye. When the flash of a camera hits it, however, the ugly truth will be revealed in those photographs. Think what happened to Nicole Kidman in those now infamous red carpet photos. (If you have oily skin, you may want to skip using powder to touch up and go with powder-free Blotting Papers instead. I never let my clients leave without 'em!)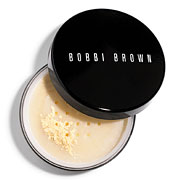 7 ) Set Your Makeup – Once you've spent all this time meticulously applying your makeup, you'll want it to stay on your face for as long as possible. After completing a makeup for a client I always use a finishing spray. Readily available at Sephora stores nationwide, Make Up For Ever has been serving the professional artist community for many years. Their Mist & Fix spray is a lightweight and alcohol-free barrier spray that helps set makeup for hours, lessening the need for touch-ups. Sometimes, however, you have to pull out the heavy guns. Back in the day actresses actually sprayed hairspray over their faces. I don't recommend that. Nowadays, we have the modern day equivalent – Model in a Bottle. Available in both the Original Formula and a Sensitive Skin formula, this product is no joke. I prefer to use the most gentle products I can on a normal basis, but when a client is going to be out in the sun, or physically active and sweat-proof makeup is a must or when it's going to be a marathon long day, this is the product to turn to.


So for Kallah, and all the other fab ladies stepping out to Events all around the country, if you take a few extra minutes when doing your makeup to apply these tips, your face will last all night long just like the party.
© 2010 – 2015, Tania. All rights reserved.