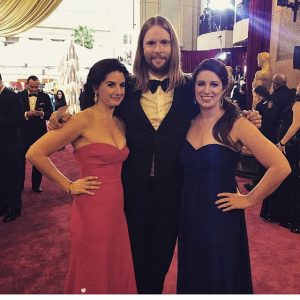 This past weekend – specifically the Academy Awards – marked the conclusion of what is known as Awards Season.
There will be other shows that come up here and there throughout the year, but the back-to-back nonstop crazy is done for 2015. Over the years – while I am not a celebrity artist per se – I have become increasingly involved with the Awards Show scene. There are lots of women (and men) who have to attend these events besides just the celebrities. Most of my clients are producers, writers, etc. many of whom have been nominees and a few of whom have been winners. So while they may not be household names to the home awards show viewer they are known in their profession, they attend all of the events, and they get their photos taken. Hence they, too, need to look their absolute best!
My primary concern when doing makeup for events such as these is not only do they need to look beautiful, but their makeup needs to go the distance. I've previously written on event makeup techniques and what products I use but times change and so do I. Here were my MVPs (Most Valuable Products, of course 😉 ) in my 2015 Awards Tour arsenal.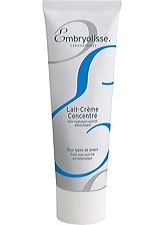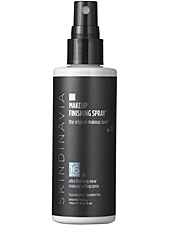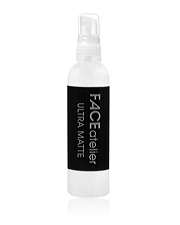 Embryolisse – Lait Creme Concentré / Skindinavia – Makeup Finishing Spray / Face Atelier – Ultra Matte
I am grouping these three together because they are such absolute kit essentials and I have mentioned them many times before. Embryolisse (or an equivalent, solid moisturizer) is VITAL for a successful makeup application and – even though this may go against conventional wisdom – VITAL when I want makeup to last a long time. Why? Dry skin eats makeup. Before applying any makeup the skin must be hydrated, and hydrated well.
The Skindinavia Finishing Spray and Face Atelier Ultra Matte sprays are applied at the end of the makeup to add another layer of defense to help the makeup application last for as long as possible. While they each work differently to address different issues (hence I have and use both), both leave the skin with a natural finish (not too matte and not tight/hairspray-ish) and keep the makeup looking even and flawless. I tend to use the Ultra Matte more on men than on women, but it works well on anyone with oiler skin (I use it on myself).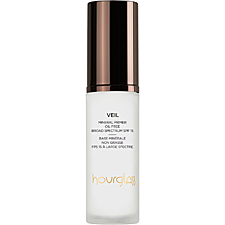 Hourglass Cosmetics – Veil Mineral Primer
This awards season, I had to replace the fabulous NARS Pro-Prime Smoothing Face Prep primer which I used to love but which NARS discontinued. 🙁 Most primers on the market are concerned with keeping the skin matte and lengthening the wear of your makeup application. In addition to that a really good primer creates an overall smooth skin surface on which to apply makeup, hence it should also be able to also deal with fine lines and minor discolorations. I am also partial to hydrating primers that mattify without drying the skin, as most of my clients for these affairs are not 19-year old models. Everything you've heard about the Hourglass Veil Mineral Primer is true and then some. It creates a beautiful finish, lengthens the life of any makeup application, has a light SPF (but it's never caused a TD reaction for me thus far), and it even repels water (no perspiration ruined makeup!). It is pricey, but this is a superlative product.

Anastasia Beverly Hills Lash Genius Waterproof Top Coat
I am pretty sure I've mentioned this product before, but I'm mentioning it again. Events such as these – much like Bridal – can be emotional for the attendees. No woman wants the camera to catch them with raccoon eyes from tearing up – much less on a national (and International) broadcast – however, I do not generally care for waterproof mascaras. They tend to be gloopy but then dry weird and flake and just cause me problems I'd rather not deal with, particularly in a circumstance where I am not present to do touch ups. Therefore I LOVE this Lash Genius Waterproof Top Coat which I apply over any mascara I like to create a waterproof shield.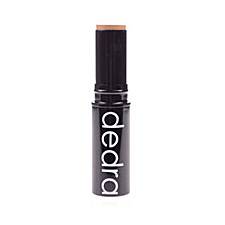 Dedra Beauty Creme Foundation Stick
Dedra Beauty's Creme Foundation Stick is fast becoming my favorite cream foundation, there I said it. It is so versatile, has a fabulous range of colors (the most recent formula update brought back the colors for deeper complexions – YAY!), gives such good coverage and has such a wonderful finish that I find myself reaching for it time and time again. What's more is I love having a pro-quality foundation that I can recommend to clients for their own use. Most pro brands are too complicated to explain and too difficult for the non-pro to purchase and use. With Dedra Beauty I can just tell my client what color I used and send them to the website. Perfection!

Givenchy Mister Light Instant Light Corrector Pen
After I use whatever regular corrective concealer I'm using in the under-eye area, I always like to go over with a bit of an illuminating concealer for a bit of pop. I know many love YSL's Touche Eclat, but I've always been partial to Givenchy's Mister Light. I find it gives a bit more actual coverage while still providing that perfect touch of luminosity.
This is a brand-new entry into my Award Tour arsenal, and boy did I LOVE having it. One of the chores for both makeup artists and clients alike is figuring out how the client going to touch up her makeup once she's at the event. Over the years makeup artists have utilized various clumsy methods (little jars, miniature products, etc.) but now at last we can make our clients a little chic compact of exactly what we used. Glam Kitty has space for up to 6 cream products, a little area for powder with powder puff, and blotting tissues. All in a chic little mirrored compact. When your client is done with it, it's disposable (and actually I think it would be recyclable). This made the lives of myself and my clients so much easier I can't even say. I plan to order a bunch more for the various private clients I do throughout the year. And needless to say I will stock up for Awards Tour 2016!
© 2015 – 2016, Tania. All rights reserved.