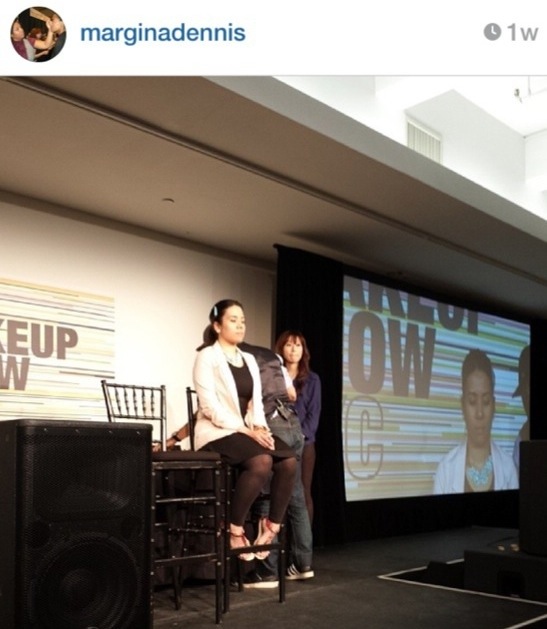 Every year I say I am going to attend the East Coast trade shows and every year I end up not going, usually due to work commitments keeping me out West. Once again, however, Makeup to Go! has friends in all of the right places. Makeup Artist and Beauty Editor Margina Dennis had time in her busy schedule to attend Day One of the show and was so kind as to give us a write up of her experience. Take it away, Margina….
The Makeup Show New York was a two day event full of workshops, makeup demonstrations, lectures, and a whole lot of product! I was only able to attend the show the first day and I am glad that I did. This year, the level of speakers booked for the Keynote and Business Forums were outstanding. The Business forum was definitely worth the ticket and I look forward to seeing who will be speaking next year! Amongst those speaking this year were Nick Barose and Troy Surratt. The Nick Barose demo and talk were light and effortless. Nick is currently doing the face of Lupita Nyong'o and created her look for the Met Ball the following evening. He spoke of how you have to be constantly flexible work together as a team so that the look you are created not only compliments the hair and styling, but also the star and their "brand". Troy Surratt spoke from the heart, talking about how he started in the makeup industry, working with the late Kevyn Aucoin, and how Troy Surratt product line came to be. I've been a long fan of Troy's work, but I am bigger fan of the man behind the brushes. He is humble, gracious and insightful. Kabuki and Jake bailey also spoke on Sunday. I have had the pleasure of listening to Kabuki speak about his career and know the makeup demonstration he did was inspirational.
The show floor was full of veteran exhibitors and many new ones.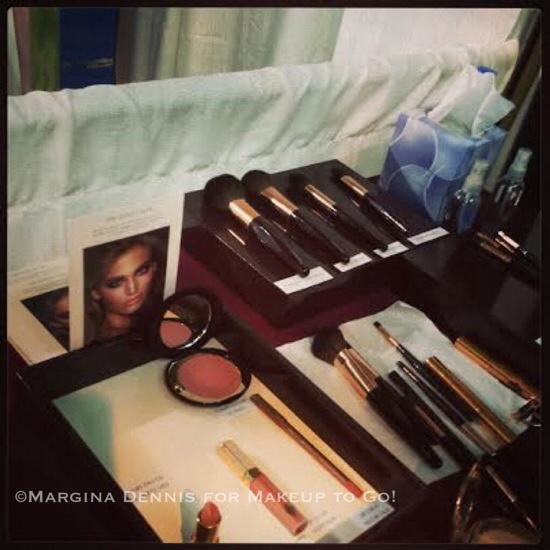 Charlotte Tilbury – The US debut of her product line was at TMS and this British artist didn't disappoint. Her makeup is a collection of ten iconic looks which is a great for the consumer to identify with the girl they fell is them, whether it is the Ingenue (clean and fresh with a pop of color) , or the Rebel (smokey eye and nude lip). Her standout products are her eyeshadow pencils – a creamy pencil that you can blend down for a smudgey look or define the eyes with. Once they set, they won't migrate; Wonderglow- a luminzer than can be worn on its own, under and over makeup to give a candle lit look; FIlmstar Bronze & Glow – This is actually more of a contour with a highlight. The color and texture are gorgeous.

Troy Surratt – Troy put a lot of thought in the functionality of his line and it shows in his packaging. Loose powder securely contained in a compact that won't transfer your all over your makeup bag. Eye shadow and blush tins that you can custom into his compacts or for your own palettes. The Brow pomade is just that, a light weight pomade that keeps them in place and provides a bit of texture. The texture and pigment load of the shadows and blushes are beautiful. The Smokey Eye Baton is a genius product that will take the guess work out of a smokey eye for consumers as one side is a creamy liner and the other side is a coordinating powder shadow. His Eye Lash Curler can easily compete with the Shu and Kevyn Eyelash curlers.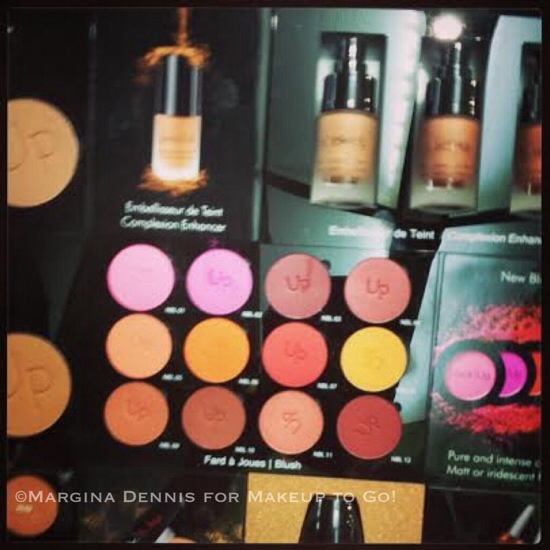 Black Up Paris – I was really excited to see this line at the show and I really wanted to like it. But sadly, it was a fail for me. Designed for women of color, I found that the foundation color were very orange and red and didn't melt into the skin. Shadows and blushes were pigmented but grabbed on the skin and weren't easy to blend. I am elated to see they have a BB and CC creams for women of color but disappointed in the line overall.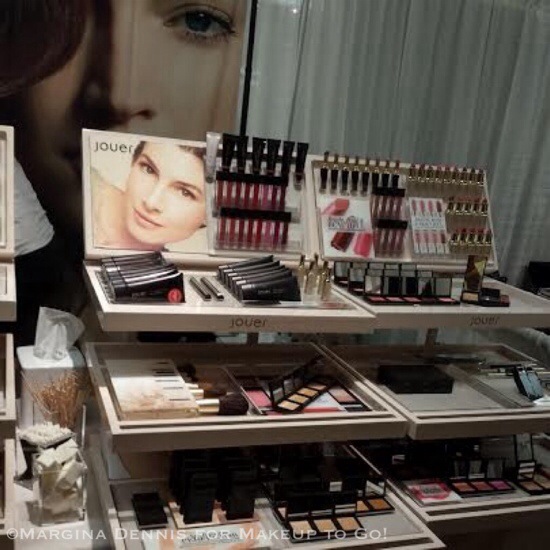 Jouer – Jouer is a favorite brand that I personally use. If you aren't familiar with the line, the products connect together so that you have everything you need with you, kind of like connecting Lego. They recently launched two new primers that have skincare benefits: a hydrating primer and a primer for acne prone skin. Lacking silicone, it is someone that I will definitely try when I use up the primer I am currently using. They also have an Eye Brightener that is also skincare, like a BB eye cream.


Yaby/Blur Room – Founder Liz Yu recently did a collaboration with Japanese brush company Hakuhodo. The quality is amazing and I am happy to have a few as an addition to my arsenal of brushes. They can be seen on the Blur Room website if weren't able to check them out at the show.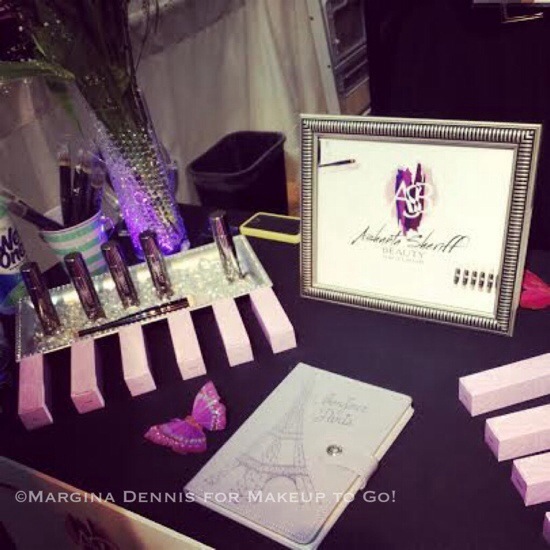 Ashunta Sheriff Beauty – I was excited to check out this line in person. Creamy and containing soothing aloe, the foundation sticks are two sided. One color is for the center of the face and the other for perimeter or to use for contouring. Available in a full range of shades, if you weren't at the show, you can get the product online at http://www.qvc.com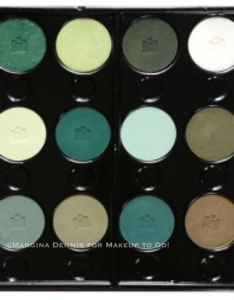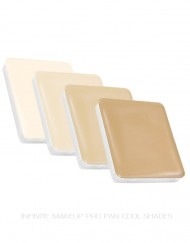 Roque Cozzette – Part of the Alcone booth, Roque was selling his brushes and foundations. Roque helped develop the Kett crème foundation color and if you like Kett, you'll love Roque's. Roque color match me and applied the foundation so that I see how it looked, felted and the wearability. The foundation melted into my skin and felt like I had nothing on. Formulated with shea butter and infused with green tea, tree tea, calendula, and licorice root extracts this base works for all skin types and is waterproof. Roque is also distributing IL Makiage Color Books! I got a chance to see the colors and it is exactly how I remember the line. The color range of the shadows is expansive and the shadows are creamy and extremely pigmented.

Other show highlights were Senna Cosmetics bright version of the her popular crème to powder blush palette; Vincent Longo has launched eye stain which are a long where sheer wash of color for the lids; Armour Beauty debuting their first vegan lip gloss; Smashbox Cosmetics revamped their lip glosses and will coming out with a new contour kit to replace the previous one; and Sephora Pro launches of a professional brush line. Notably missing was Crown Brush.


Makeup guru Margina Dennis has been making the world a little more beautiful for more than 17 years. She has worked her magic on celebrities such as Tracy Morgan, Jane Lynch, and Lea Michelle. You've seen her work on CNN, Fox, MTV2, & BET, in publications such as Teen Vogue, Entertainment Weekly, and Zoot, and the runways of New York Fashion Week. Clients include: Jordache, Nike, Bose, CVS, Microsoft, Staples, New Balance, Teen Vogue, Zoot, Entertainment Weekly, People, Got Milk?, VH1, MTV2, CNN, HGTV.

In addition to her makeup skills, Margina is a sought after beauty writer & expert for numerous publications and clients including Crest, Pink, and For Me. She has been a guest speaker at the prestigious HBA conference in New York and is called on as a consultant for beauty companies.

Twitter: @MarginaDennis
Instagram: @MarginaDennis
Website: https://www.marginadennis.com

© 2014 – 2016, Tania. All rights reserved.