Disclosure: Howdy folks, instead of doing sponsored posts, I am a member of Vera Pages. Vera Pages are unsolicited, unsponsored recommendations from pro makeup and hair artists on products they actually use in their work. So if you've ever wanted to shop for any of the products that I mention constantly, you can do so via My Vera Page, and when you do I get a lil sumthin sumthin to help Makeup to Go keep running. Sound like a good deal? Ok groovy. Thanks much!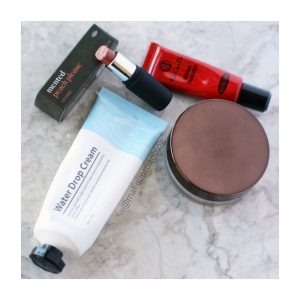 One of my first posts way back in Makeup to Go's infancy
…was about my absolute most-used and loved Makeup Kit Staples. We're not talking products I've tried once or twice and liked, nor are we talking about products that I have on hand "just in case". We're talking about my work-horse, use all the time, always by my side, trusted #SquadGoals products. The first post was made clear back in 2009, and even the second, revival post was from 2014. A lot of those products could still be on today's list because as I've said before, great product is great product. However it's 2019 going into 2020 and reading about the same products three different times isn't that interesting so let's look at the new new staples in my kit these days…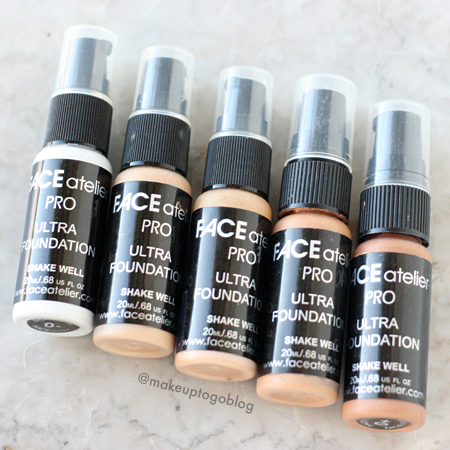 Face Atelier – Ultra Foundation
What's bizarre about this inclusion is not that it's number one on my list, but that I hadn't included it before. 🤔 I have NO idea why as this has been one of my favorite foundations f o r e v e r. Ultra Foundation is a glorious liquid foundation with a dewy finish, and medium – but buildable – coverage. Whenever someone tells me how much they love Armani Luminous Silk I have to refrain from asking "but have you tried Face Atelier Ultra Foundation??". They aren't the same but the finish is similar and I like how Face Atelier photographs better. Yeah, I said it.
Ultra Foundation can truly make superficial imperfections disappear, even skin tone, and it even downplays fine lines. All without looking cakey or heavy, ever. The sheeniness (yes I just made that into a word) makes it not necessarily suitable for all mediums. You can matte it down but at that point you might as well just use a foundation with a more matte finish. But for print, particularly for the beauty/commercial fashion that I most often do, Ultra Foundation is the gawjus. AND Ultra Foundation comes in 14 shades plus 5 adjuster shades so that every skin tone can find it's perfect match.
(Pro Note 1: The Ultra Foundation Pro is the same product as the Ultra Foundation, the only difference is the packaging in slightly smaller, plastic bottles which are more Kit friendly)
(Pro Note 2: Ultra Foundation is not to be confused with Ultra Skin, which I do like but it is a very different product. More on Ultra Skin later…)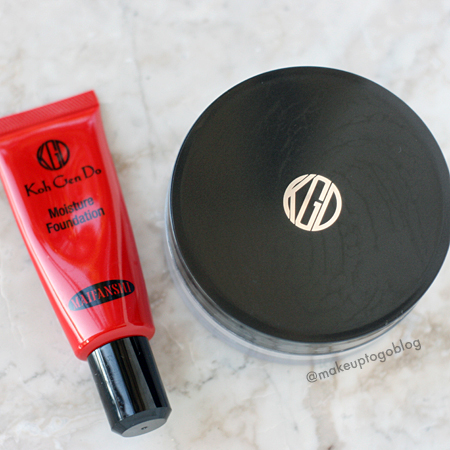 Koh Gen Do Maifanshi Moisture Foundation and Maifanshi Face Powder
The Maifanshi Moisture foundation is the one in the red tube. Koh Gen Do also has the Aqua foundation which is similar and comes in a glass bottle, but I'm talking about the red tube of Truth. I've mentioned the Powder before as well, as it is the first "HD" powder that I ever learned about many many years ago at an IMATS trade show. These two products are a complexion one-two punch that's been part of my skin arsenal for many a year now. The Maifanshi Moisture foundation is what I like to call a liqui-cream. It's much thicker than a regular liquid foundation, but not a cream foundation either. (if you're familiar with the formulation of Kevyn Aucoin Sensual Skin Enhancer it's kind of like that…sort of…). It packs a serious pigment punch in a formulation that's lighter weight than that of a cream foundation. Again, Japan had High Definition broadcast long before we did so they had to develop formulations that provided coverage without looking heavy on camera. I find the finish to be a satin-y but skin realistic finish that adapts well to multiple mediums (print, live, TV, etc.), although I don't tend to use it on men because it still looks a bit "beauty-ish" for men's grooming IMO (unless that's the type of shoot I'm doing, but YKWIM). Maifanshi Moisture comes in 12 shades from quite fair to quite deep and I have to say; they killed it on the deeper skin tones. The colors are actual skin colors that exist in real life and the undertones are human-realistic as well (although they are all warm. It would be nice if they added some cools/neutrals on the deeper end). "301" was used in the image below, it's pretty much my Official Fairer Black Girl color, lol.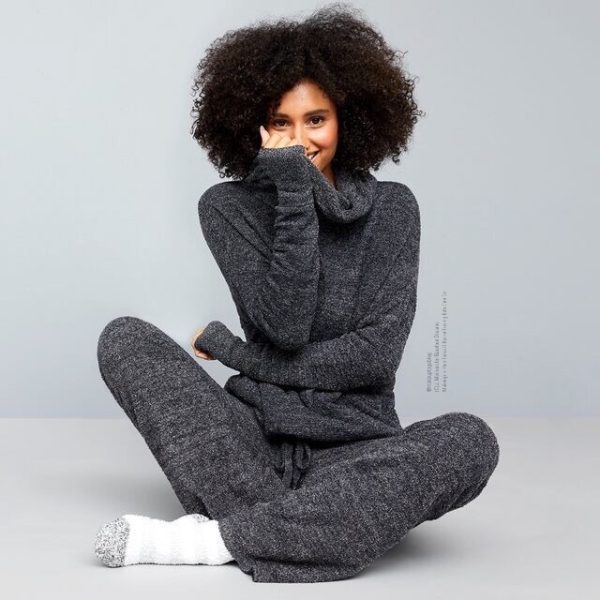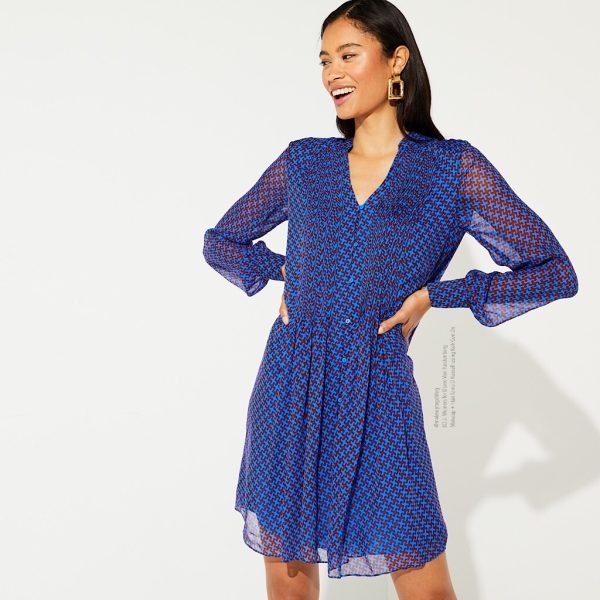 I've mostly talked about the foundation, but the Maifanshi Powder is the truth as well. It is pretty darn truly colorless so I can use it on a wide variety of skin tones (including my own deep brown complexion), it doesn't change my foundation match as a lot of powders can (which I hate), and it's also really lightweight so it doesn't disrupt the skin texture and finish I have created. It just sets the foundation in place and leaves it alone. Perfect. 🙂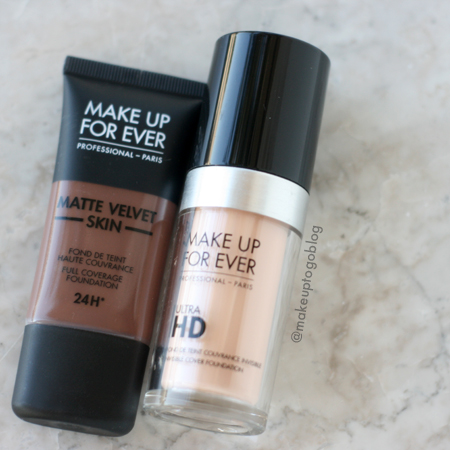 Make Up For Ever Ultra HD Liquid Foundation and Matte Velvet Skin Liquid Foundation
I was not particularly stoked on either one of these products initially. This is why "first impressions" don't mean much to me and why I don't go into those types of reviews. To be clear; I will do a quicky on IG, but here on the Blog my reviews are more in-depth and after I've had time to really work with a product. The Ultra HD Foundation is a pro foundation that is also highly popular for personal use. It is a water-emulsion based, medium-coverage formula that is highly buildable for any skin condition or need, while still feeling very lightweight. It also comes in 50 skin-realistic shades to suit the fairest of the fair, and the deepest of the deep. I have to throw this in: Makeup Forever has always been that way, since long before Fenty or the the super broad shade range trend. The first foundation I ever bought that matched me perfectly, straight out of the bottle, was the Modeling Fluide foundation which I purchased clear back in the 90s.
The Matte Velvet Skin Matte Foundation is one of the latest additions to Make Up For Ever's complexion roster and after a rough initial start, I am growing deeply in-love with this foundation. It is full coverage, which is a change for me, I usually like to build up. And it is on the matte side, which is also a change for me as I generally lean towards dewy foundations. What I love about the Matte Velvet Skin is that I get all of the benefits of a full-coverage, matte foundation without any of the hideous cakiness and heaviness. The Matte Velvet Skin leaves what I can best describe as a matte satin finish. There is still some sheen so the skin still looks like skin. It's like a French Matte finish*, not hard and cakey like you used flat room paint on your face. It's a bit more than *I* would do or recommend as a daily foundation although people certainly do, but for photography I am in love lovey love love. (BTW the Matte Velvet Skin foundation comes in 40 shades)
Pro Note: The original Ultra HD Concealer definitely would have been on this list but it was discontinued in favor of the new Ultra HD Self Setting Concealer. So far I don't like the new formulation anywhere near as much but we'll see as I keep playing with it 😕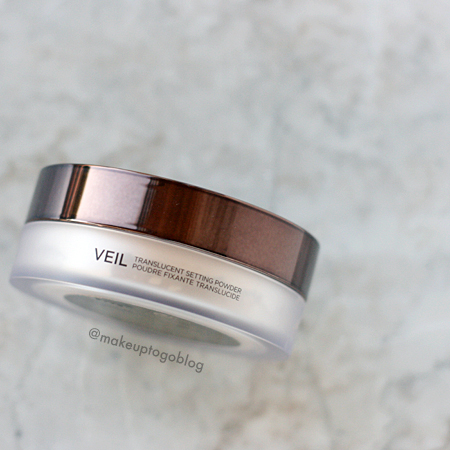 Hourglass Cosmetics Veil Translucent Setting Powder
Whew Chyle! Let me tell you! My love for this powder shines like a beacon. I discovered it at a trade show a little while back and when I went up to play with it I was beyond skeptical because it has a yellow tint to it. Subtle. Not a TADDOW yellow like Ben Nye Banana Powder, but yellow enough that I could see this turning my gorgeous foundation applications to ash and sadness on certain skin tones. I. WAS. SO . WRONG. The Hourglass artist demonstrated the powder on me and I bought two immediately. On my skin tone, I had to lightly spray (just like Evian spray or Mario Badescu or something) to get rid of visible powderiness but once I did my skin looked smooth, even, and brightened. Cut to using it on photoshoots – and I've purposefully used it on all different skin tones – and the result is always the same; smooth, even, and brightened. I believe there are two main keys to the Veil Translucent Setting Powder's success. Number One is that the yellow is extremely subtle so it's just enough to get the wonderful brightening effects of yellow without the "can make you look like a Banana" danger of a powder that's very opaque (which most other Yellow powders are because they are actually theatrical makeups). Number Two, this formulation contains no talc so it is microfine and extremely lightweight. I LOVE this powder.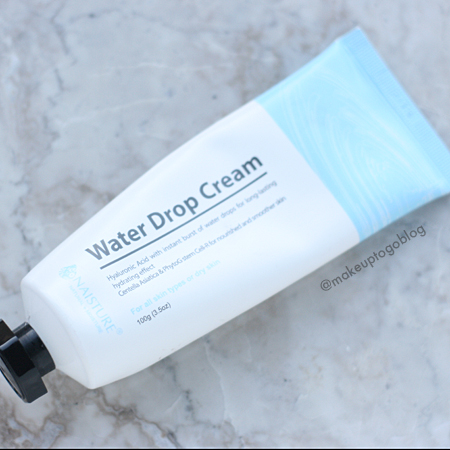 Water Balm Moisturizers
OK, so I'm throwing in a bit of a curve ball by mentioning a category type instead of a specific product but there it is. I want to say I first became aware of these products via the late, great blog Skin and Tonics which focused on Asian beauty products and techniques (while Kerry is no longer actively doing the blog, the archives are still up. It is a wealth of K Beauty information…). Basically water balms are highly hydrating emulsions with water encapsulated in the formulation. In the Korean brand I have pictured up top – as with several other Asian brands – the cream actually releases little droplets of water as it is smoothed into the skin. Talk about hydrating! There are a zillion different formulations by a zillion different brands (Tata Harper, Sonia Roselli, Laneige, and even ELF Cosmetics has one) so it is easy to have multiple creams on hand for different skin types. I have moved from using Embryolisse as my go to skin prep to using these water balms. Why? Well, first of all I kept running into models who had adverse reactions to the Embryolisse and it's true, the Lait Creme Concentre (aka "24-hour Miracle Cream) is quite emollient. I know my skin couldn't take that on the daily, either. And secondly, makeup has changed dramatically and a lot of the newer formulations were beading up/repelling the Embryolisse. I mean, I can always mix some Embryolisse into a water balm if I need a heavier moisturizer but overall change is good and I've been very pleased with my skin prep using water balm moisturizers. My picks: Naisture Water Drop Cream (really great under makeup, has a bit of silicone so it acts like a primer as well as a moisturizer), Vichy Aqua Thermal Riche (there are a lot of good lightweight water balms, but this one is a heavier formula for dry skin), and Dr. Jart the OG water drop balm, hydrating, brightening and fabulous.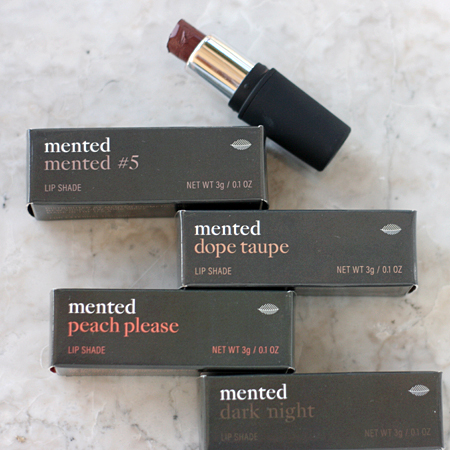 Mented Cosmetics Semi Matte Lipsticks
I have been down with this brand from the jump. From the moment I first heard about it, I took the leap and bought the full capsule collection and I have never once regretted my decision, in fact I have only bought (many) more products from Mented Cosmetics. Mented first came on the scene by creating a range of nude lip colors for people of color. Thus the undertones of their color collections work across a wide spectrum of complexions that are more tan, yellow and brown. This is important because a lot of the pink-based "nudes" available in the mainstream cosmetics brands do not work on the skin tones of people of color. They look ashy or if you're lucky they just don't show up at all (but most of the time you're not lucky and they look like pure ash). Mented has since grown first by adding more lipcolors and lip finishes (I don't like matte lipsticks but Mented has them if you are so inclined), and then branching off into blushes and complexion products. So far I like all of it and I'll go into more of this brand later I'm sure, but as far as my Never Leaves My Kit product, the Semi Matte Lipsticks are phenomenal. They lay down evenly, wear for a good while, don't break down if used over lip moisturizer, and are very well pigmented.
Choice Colors: Mented #5, Nude La La, Pretty in Pink, and Peach Please.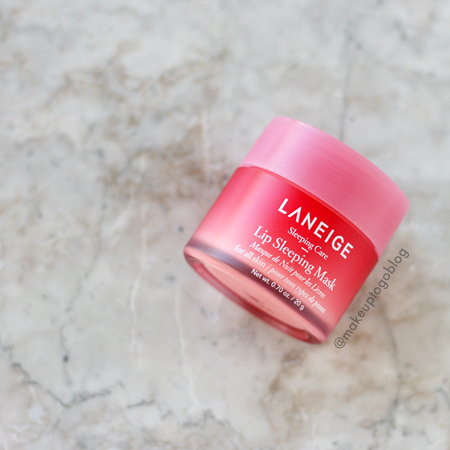 Laneige Lip Sleeping Mask
This is a relatively new addition to my arsenal, but in the 6 or so months that I've been using it, it has definitely landed a spot on my Must Haves list. This is a thick cream meant to be worn at night to protect your lips from dryness so that you wake up to happy, moisturized lips. And yes, it does work used for that purpose, I frequently use it at night. But for the makeup artist it can do so much more; it has a pretty ever so slightly tinted shine to it, so it's pretty to just wear as a gloss. It mixes well with lip color without breaking it down so you can use it either underneath your lip color of choice or mix it into your lip color to make a lip balm/lip gloss, I recently even used it in a fashion runway show to add sheen to the eyes. The Lip Sleeping Mask added a pretty sheen without making the eyeshadow crease or slip all the way off. This is a super versatile product to keep handy for self and for kit.
(Pro Tip: Laneige has recently introduced a tube version for personal use as a lipbalm/gloss. 😀 )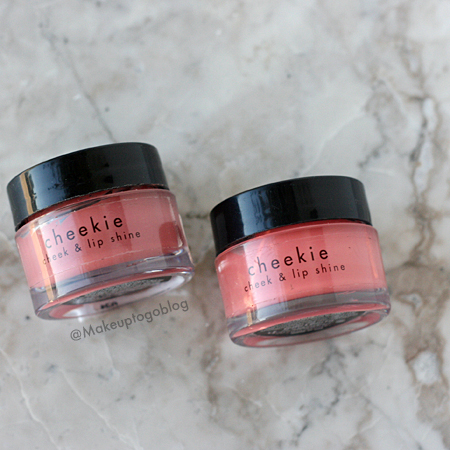 Julie Hewett Cheekie creams
Cheekie creams are billed as usable on both Cheeks and Lips, but I primarily use them for cheeks where they are just absolutely GORG!(I find them a bit drying on the lips, as I do most lip/cheek creams. Those products are almost always better on the cheeks IMO). I – personally – prefer cheek creams that stay malleable and don't "set", at least not right away. The malleability gives me time to work the product into place, and I find those formulations lay on the skin better. These melt into the skin like a dream and leave a gorgeous glowing flush of color that looks like it's radiating from within as opposed to sitting on top of the skin. My only critique of these fab creams is there needs to be some colors added for deeper skin tones.
Choice Colors: Destiny, and Posie.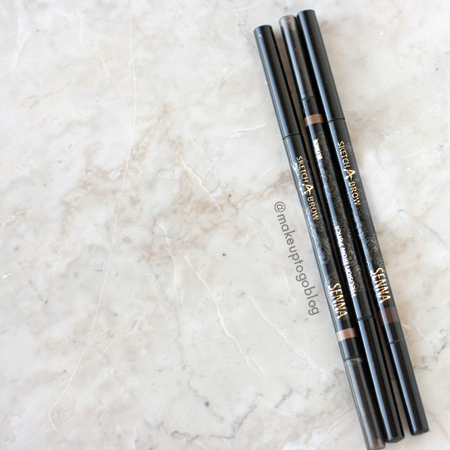 Senna Cosmetics Sketch-A-Brow Pencil
I mean, please. Enough said. If you even glance at my Instagram you know I use Senna – literally – in 99.8% of my work. As far as what Senna product specifically; I love the Powder pencils, I love the Brow Book, but my "can't live without" holy grail Senna product is the Sketch-A-Brow pencil. In my opinion they are the PERFECT texture, they come in PERFECT colors, and the actual pencil crayon is the PERFECT size (nice and thin, so you can really draw hair-like strokes). Sketch-A-Brow pencils are as close to makeup product perfection as exists, in my opinion.

There it is, there you have it! My updated list of what are my makeup must-haves in 2019. Did I miss any of your favorites? Let me know in the Comments what brands/products you're crushing on right now.
And if you're interested in buying any of these products, most of them are listed on my Vera Page, where I curate my favorite products for one-stop shopping convenience for my clients and readers (note – that's an Affiliate link).
—-
Have you signed up for the Makeup to Go Blog newsletter yet? Join the fun for exclusive content, giveaways, and other assorted fabulosity! Makeup to Go Blog Newsletter – "Speaking of Makeup"
© 2019, Tania. All rights reserved.