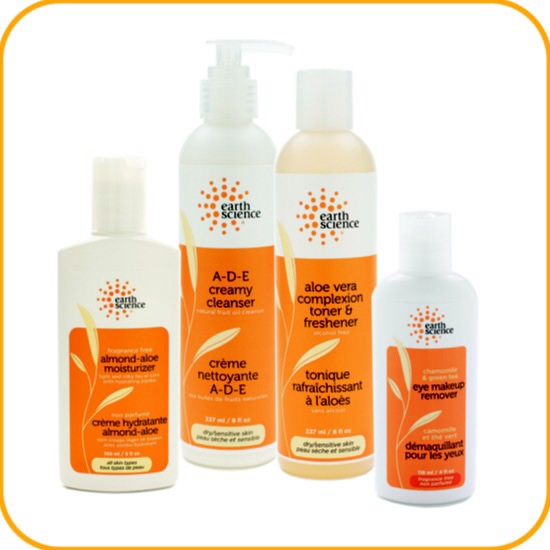 As Makeup to Go has evolved, my discussion of skincare has increased. Why? You just cannot have good makeup applications on skin that has not been properly cared for. Whether for your own skin or if you're an artist prepping a client for a makeup application, skincare should be an important part of your makeup routine.
As I have evolved – aka gotten older – my own skincare has also evolved. I have had oily skin with some form of acne all of my life so for the vast majority of my life my skincare philosophy has been drying my skin out in order to keep my skin clear. The result? Oily skin which still broke out, with a superficially dry top layer that resembled crepe paper :-|. Over the years, I have become less about aggressive skin treatment and more about gentle, restorative treatments. While I still use an acne treatment face cleanser to this day, I stopped using any kind of soaps ever on my face. I also became more conscious of keeping my skin moisturized, eventually leading me to the use of facial oils. One day I realized: You know what? My skin barely breaks out anymore! 😀
The fantastic skincare blog Skin and Tonics recently wrote a fantastic article about the importance of maintaining the moisture balance and acid mantle of your skin. I won't re-tread the article since it's already perfect, I just suggest you go read it for yourself. Without consciously trying to do so or even knowing I was doing it, I stumbled onto this formula of success. I already wrote about fantastic face oils, and I had a way-back article on moisturizers you can read here and which I will revisit soon. For now let's start with the anchor of your skincare routine: your face cleanser.
A few things to take note of:
– I don't really buy expensive cleansers anymore. There are so many fantastic cleansers in the low-to-moderate price range, it's really not necessary to pay the extra $. I'd rather my money be put to use in the form of moisturizers, oils, serums, etc. where the extra buying power can and does really make a difference.
– I tend to prefer innocuous cleansers. With the exception of my acne wash, I want cleansers with as few "active" ingredients as possible. Firstly because my own skin can be sensitive and reactive and secondly because when I choose skincare for my makeup kit, I select products with the most sensitive of skins in mind. Lastly, a lot of the benefit of active ingredients are washed away as soon as you rinse off the product.
– For the purposes of this post, I am differentiating between Cleansers and Scrubs. All of the products listed below are non-scrubbing Cleansers. I can only use scrubs very occasionally, otherwise they irritate my skin. And I would *NEVER* use a scrub on a makeup client.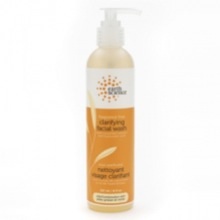 1. Earth Science – Clarifying Cleanser
My 'gangsta boo' cleanser which I've used for nearly 20 years now. Cleanses gently yet thoroughly. This light gel cleanser is chock full of skin-luvin' ingredients such as aloe, sodium hyluronate, allantoin and kelp. This cleanser leaves my skin fresh and clean but never tight and dry. The original has a soft herbal-y scent and if you are sensitive to scents, there is a new fragrance-free version available. PH: 5.5* Honorable Mention: A-D-E Creamy Fruit Oil Cleanser. An oily, non-foaming cleanser that rinses clean leaving skin super-soft but not greasy. Great for drier skin or for makeup removal.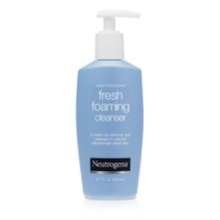 2. Neutrogena – Fresh Foaming Cleanser
I am fairly lazy when it comes to my skincare routine. I WILL ALWAYS practice good skincare habits, but I am not one of these folks that will do 6 steps in the morning and 10 steps at night. Therefore when I started wearing BB creams on the regular, I had to find a cleanser that also removed makeup in one step. The Neutrogena Fresh Foaming Cleanser is a one-step makeup remover and face cleanser in one, and it really does work. I was as skeptical as anyone when I first bought it but I've tried it when I was just wearing a BB cream and/or mineral powder and I've used it when I've had on a fully made up face. In both instances the Fresh Foaming cleanser got it done, thoroughly, in one step WITHOUT leaving my face tight or dry feeing. PH: 5.5*
(Honorable Mention: Neutrogena Naturals Fresh Clean + Makeup Remover. This is from Neutrogena's green-washed semi naturally derived skincare line. While certainly not as "green" as a brand like Earth Science, this does have some very good ingredients and it gets the job done both as a cleanser and a makeup remover.)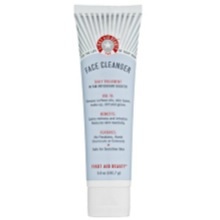 3. First Aid Beauty (FAB) – Face Cleanser
This is a new addition to my arsenal and I am digging it. First of all, it. Is very nice to have a creamy cleanser which is not oily. Sometimes your face needs a little extra TLC, but if you are an oily-head like me you've got to stay cognizant of the amount of oil you're using on your face. I would rather save my oil allotment for my facial oils. In lieu of oils, this cleanser contains skin-happy ingredients such as aloe vera, NAPCA, and several soothing botanicals, while leaving out such potential undesirables as parabens, sulfates and phthalates. Secondly, the Acronym of their brand is FAB. What more needs to be said? 😉 Makeup Artist Note: Due to the fact that this is gentle, creamy and also removes makeup I have a tube of this in my Pro kit as well. PH: 5*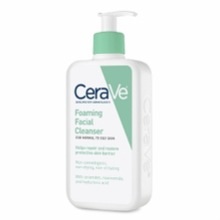 4. CeraVe – Foaming Face Cleanser
I used to use the Hydrating Face Cleanser – which is the original formulation – back in the day. It is excellent, but it was a bit much for my oily/acne-prone skin (too many and/or too high a concentration of ceramides can be problematic for acne-prone skin). However, it was the one cleanser that I could use when everything else was upsetting and irritating my skin. The newer Foaming Face Cleanser for normal to oily skin is equally innocuous and gentle in a formulation better suited for my skin type. PH: 5.5*
Honorable Mention: The original Hydrating Cleanser. All of the fabulousness plus ceramides and emollients which are beneficial for drier skin.
* PH figures are taken from both online sources and my own PH testing at home. Results are approximate. Testing conditions may vary and as such there is usually a PH range for any given product.
© 2014 – 2016, Tania. All rights reserved.