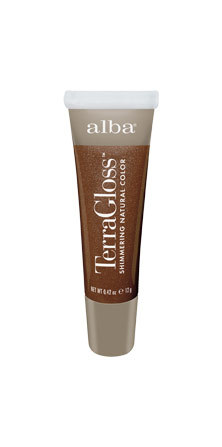 I am a big time coffee person. Not just a coffee drinker, I am an unabashed coffee connoisseur and snob. I'm a Twitterer ( follow me 🙂 ) and I'm good for at least one tweet a day mentioning coffee. Last time I did so, my friend and business partner Kallah Maguire of Chic Shopping LA tweeted me back asking if there are any good coffee colored lip colors. I thought that was a great idea. Kallah, this one's for you!
Brown can be a difficult color to pull off. There are many shades of brown some more cool, some with more of a red undertone, and some more neutral. In addition there are intensities of brown from the very dark to the softer more pinky brown. Coffee-brown in cosmetics tends to be more of a true, neutral, rich brown although there are some variations. I think where most women go wrong is going for a brown that's too dark and is in too high a contrast for their skin tone which sucks all the color out of their skin and makes the skin look "cold". Being the connoisseur that I am, here's a selection of the best Coffees I've found…
Soft Coffees
1 ) Sephora brand lip gloss in Pink Coffee – A very light pink with a hint of brown. Very flattering on nearly everyone.
2 ) Givenchy Rouge Interdit Shine Lipstick in Coffee Shine – A soft warm brown with a shimmery texture and glossy finish
3 ) Laura Mercier Lip Stain in Mocha – A slightly more reddish coffee brown in a lightweight stain/balm formula.
Medium Coffees
4 ) Burt's Bees Lip Shimmer in Cocoa – A true brown formerly named Coffee but now named Cocoa. Shimmery balm formula but with a nice amount of color. (Side note – Nutmeg is pretty brown, too)
5 ) Nars Velvet Matte Lip Pencil in Cafe Con Leche – A warm, spicy brown in one of Nars' fabulous lip pencils. Sueded matte finish. Looks and feels gorgeous and luxe.
6 ) Elizabeth Grant in Turkish Coffee – A true cafe-au-lait color in a lip stain formulation. Really flattering and pretty on a variety of skin tones.
True Coffees
7 ) Dior Addict Ultra Shine in Shiniest Coffee – A true, rich coffee brown lipstick. Very pretty and the shinier formulation makes it more wearable, but fairer skin tones should wear with caution!
8 ) Alba Botanicals Terragloss in Kona – A beautiful, rich coffee brown gloss with a hint of shimmer (see photo). This lip gloss is my own personal day to day weapon of choice. Kona can be worn sheer enough to flatter a lot of skin tones, or it can be worn full force beautifully on medium to darker skin tones. Alba is also a natural brand using no artificial colors, petro-chemicals or parabens.
Also – while they aren't on this list – if you're a Drugstore Diva, Revlon makes several fab Coffee lip sticks and lip glosses.
this post's title taken from Java Jive © the Ink Spots – one of my fave songs ever.
© 2009 – 2014, Tania. All rights reserved.