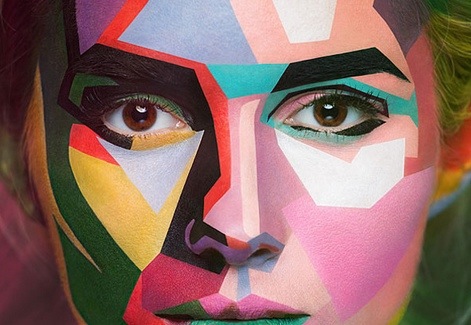 (c) Alexander Khokhlov, photographer, makeup by Valeriya Kutsan

OK, I know I said I wasn't going to blog again until the new site was up, but some things are just too cool not the share! As makeup artists (and I'm talking Beauty makeup here, not FX, etc.) we tend to refer to everything we do as "art" and "transformation" and to varying extent it certainly can be. Every now and then, however, we are treated to TRUE examples of art and transformation within the beauty makeup realm. Photographer Alexander Khokhlov and makeup artist Valeriya Kutsan teamed up to create the project, "2D or not 2D" which aims to make 3 dimensional human models look like 2 dimensional images. Check this article out not only for the amazing photos, but to read the artists describe the techniques used. Amazing work!
2D or not 2D. (Article courtesy of deadstate.org)
© 2013 – 2016, Tania. All rights reserved.