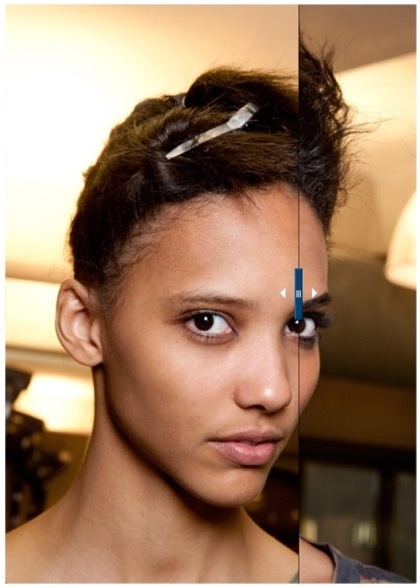 (c) G. Kessler for T Magazine/New York Times
If you are a style maven, you undoubtedly already know about the New York Times fabulous T Magazine. If you do not, grab a cup of tea and spend an evening with this outstanding resource of fashion, beauty and lifestyle.
As one might imagine, T Magazine has spectacular coverage of the New York Fashion Week shows, and all of the Fashion Weeks worldwide. One feature in particular that I just became aware of is the "Model Morphosis" series. In it, photographer Greg Kessler takes photographs of models before makeup and hair and after, and we the reader get to roll over the photograph and watch the model transform before our eyes. It's pretty cool, and it is also a great reference to not only the makeup and hair looks of the shows, but the artists who created those looks.
Click here to check out Model Morphosis (Note – if you're a Tablet user like me, you will need to either use a Browser with Flash capabilities or better yet, download the T Magazine app. The T Magazine app for iOS is fantastic.)
© 2013 – 2016, Tania. All rights reserved.