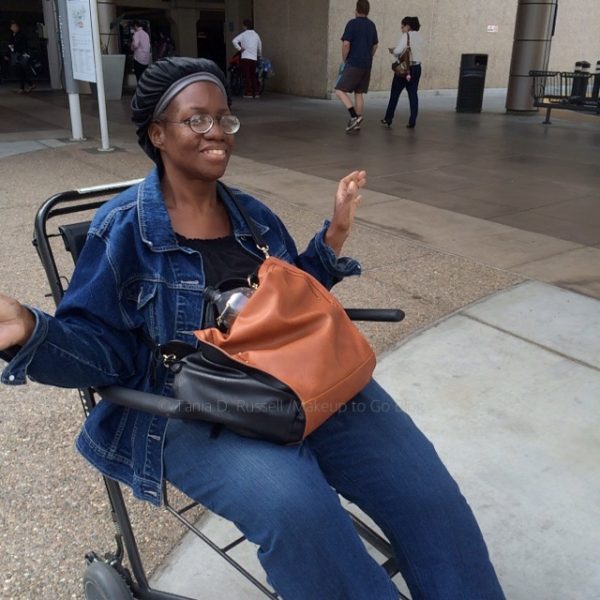 Hello hello!
I hope everyone who celebrates had a fab Cinco de Mayo. I desperately wanted enchiladas but could not have any so I hope y'all ate plenty for moi. Why couldn't I partake? Read on…
An important part of blogging is not falling off the face of the earth, yet that is exactly what has happened. But I promise I have a good reason!
If you follow me on Instagram I posted a couple of pictures of me in San Francisco teaching a private lesson. All went well except for the fact that I started having severe knee pain. Without going into the whole sordid tale: I thought I had a strained ligament, it turned out that I had something even more complicated and next thing I knew I was having to have surgery.
That's where we are now. I had knee surgery about a week ago and I have a six-week long at home therapy to complete. That means I have about five more weeks to go. What am I going to do with myself in this time? Well I can't walk, therefore unfortunately I can't work on-set doing makeup right now so there's that LOL. Now that I've re-acclimated to being home and I'm feeling better I am planning on doing some long wished for upgrades changes and modifications to the blog. And like I mentioned before I have an upcoming article on what to do – as a freelancer – when you find yourself in a position where you suddenly cannot work. Oh and maybe I'll even update my Pinterest for the first time since forever. HA! 😀
I can't promise I'll be quite as active over the next few weeks as I normally would be. But do keep your eye on both the Makeup to Go Twitter feed @makeuptogo , and the Makeup to Go Facebook page facebook.com/MakeuptoGo for updates here and there and to catch some Past Makeup to Blog Goodness.
Thanks as always for reading and supporting Makeup to Go/Makeup to Go Blog!
Twitter @makeuptogo
Instagram @makeuptogoblog
Facebook facebook.com/MakeuptoGo
(P.S. YES I do private makeup lessons and I love them! I should be back available mid to late June!)
© 2015, Tania. All rights reserved.