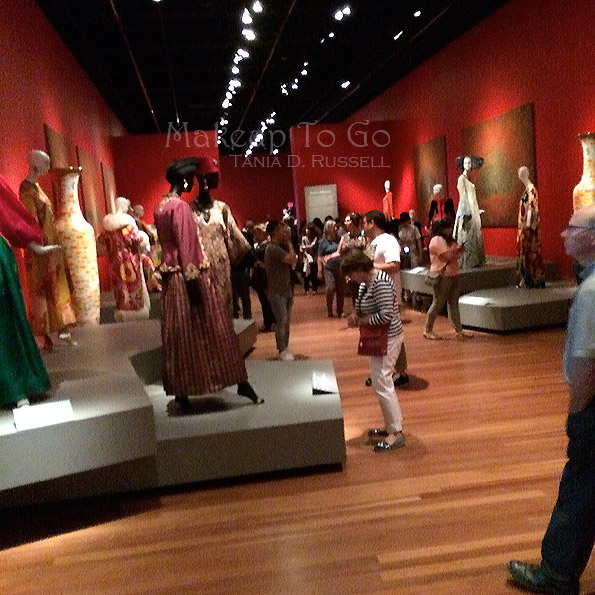 This is not a fashion blog…
However like most makeup artists in the world – well at least those of us on the Beauty side of the makeup pond – the influence of fashion features prominently in my artistry and it is one of my deep interests. In fact, fashion is what got me into makeup, not film. I was the kid who stole all of my mothers magazines and just poured over the pages, memorizing all of the names of the "Players" in the industry. All the models, all the photographers, the stylists, the makeup artists, and of course, the Designers.
I don't think it really needs to be said that Oscar de la Renta … I mean he's just beyond a fashion designer, really. Mr. de la Renta is an icon of style and culture. In his lifetime he was a humanitarian and children's advocate, and a major influence over entire generationS of artists and designers. I would write more of a bio on him, but that alone would be a whole long-a– post. This post is about the extraordinary Oscar de la Renta retrospective exhibit soon coming to a close at the De Young museum in San Francisco.
First of all, the clothes. I took 1 zillion photographs. I've elected not to post all of them here, but y'all, once I learned that photography was allowed in the exhibit I went buckwild. When am I ever going to be able to stand that close to these amazing gowns again?!? But second of all, the exhibit itself is exquisitely well done. Curated in partnership with Andre Leon Talley – longtime Editor-at-Large for Vogue (US) magazine – the exhibit is filled with not only the gorgeous dresses themselves but the history and stories behind the garments. In fact if you take the audio tour – which I HIGHLY recommend – you'll hear stories from Andre Leon Talley and others who worked with Mr. de la Renta, but also oftentimes you'll hear from the person who owned (owns) the garment. As you walk around, specific dresses will prompt you to listen to audio and/or watch video or slideshows about the pieces you're viewing. It is truly a living exhibit!
The first section was kind of an overview of the "Oscar de la Renta woman". This section covered various time periods in his career, but all of the garments were similar in style and aesthetic. It was clear in this section that many of his designs were for real women who were doing things and needed clothes that were functional as well as fabulous…(click on any image to see full size…)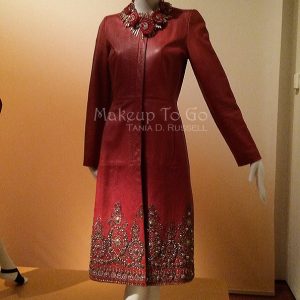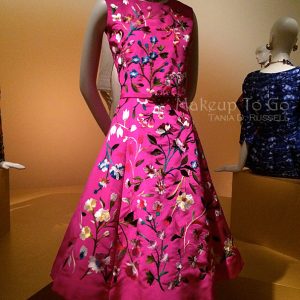 Many people thought that Mr. de la Renta was European, but he was actually from the Dominican Republic. In his own brand, he often referenced his cultural influences.(click on any image to see full size…)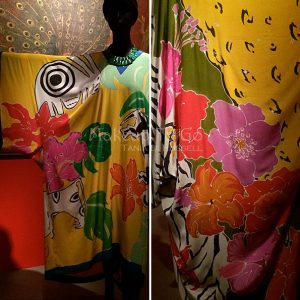 Mr. de la Renta had a long and influential tenure as the head designer for the legendary Couture Balmain. Balmain – which still exists to this day – is a French Haute Couture line founded in 1945 known for opulence and elegance…(click on any image to see full size…)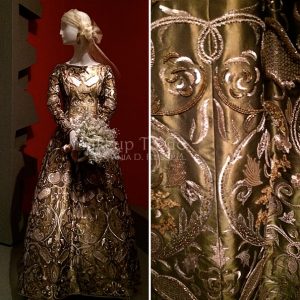 Oscar de la Renta was an avid gardner and went through a phase where the English garden aesthetic heavily influenced his designs. I have to say that was probably my least favorite of the garments in the exhibit, but this room had my favorite staging…(click on any image to see full size…)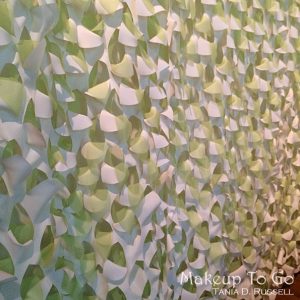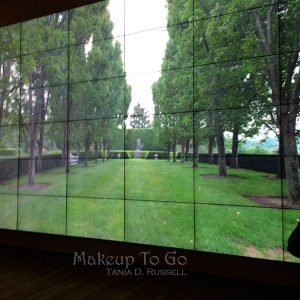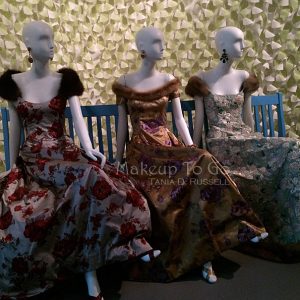 I remember this editorial, it was fierce. I don't know if I realized at that time how forward thinking it was to have an editorial of all Asian models…(click on any image to see full size…)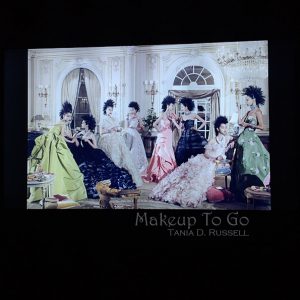 Mr. de la Renta's career spanned well over 50 years and he kept designing pretty much until the end of his life. He designed for Balmain until 2002, and in 2006 he added Bridal wear to his own line.(click on any image to see full size…)

But whether or not you are a dedicated follower of fashion, you've in all likelihood seen Mr. de la Renta's work on the Red Carpet where his garments have been worn by everyone from Audrey Hepburn to Oprah to Lupita Nyong'o to Sarah Jessica Parker…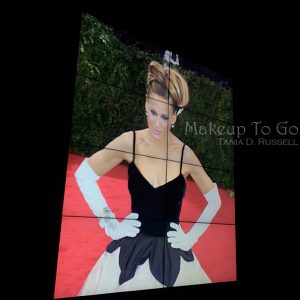 Exquisite! From the colors, to the textures, to the staging, this exhibit was completely exhilarating. Would that I could have made it back for a second viewing. Thank you Andre Leon Talley, De Young Museum and of course, thank you Mr. de la Renta.
—-
Have you signed up for the Makeup to Go Blog newsletter yet? Join the fun for exclusive content, giveaways, and other assorted fabulosity! Makeup to Go Blog Newsletter – "Speaking of Makeup"
© 2016 – 2018, Tania. All rights reserved.