Disclosure: Hey folks, instead of doing sponsored posts, Makeup to Go is a member of Skimlinks and Amazon Affiliates. So if you purchase something via any of our links, we get a lil sumthin sumthin to help us keep running. Thanks much! 🙂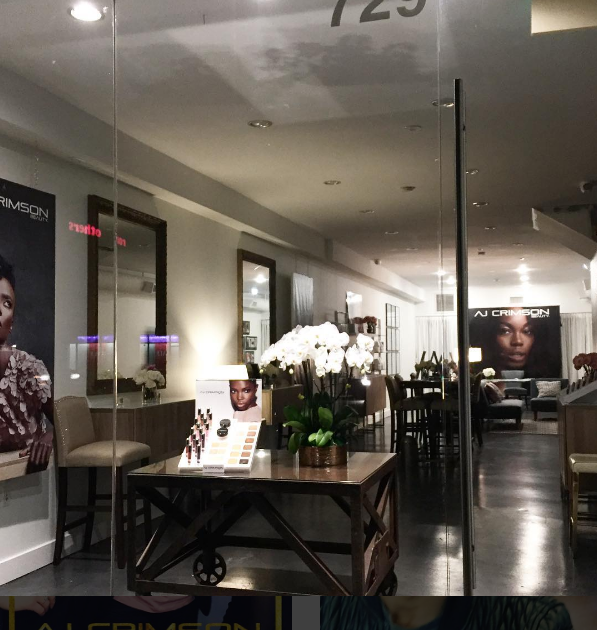 One of my makeup passions
…is discovering small, independent and/or niche beauty lines that a creating high quality products with a unique point of view. From the jump I have been a supporter of celebrity makeup artist AJ Crimson's line – AJ Crimson Beauté. The line has changed around since my first post about it, but now it seems to be settling into a groove, and AJ Crimson Beauty is growing from being in the pro stores and at cosmetics counters in various stores (including internationally in England and Nigeria), to opening up a signature "Atelier" boutique on chic La Brea Avenue in Los Angeles (right next door to the infamous Pink's Hot Dogs).
The AJ Crimson Beauté Boutique is a little jewel of a boutique offering a curated shopping experience. The AJ Crimson line and the boutique were designed to address the beauty needs of women of color, however pretty much any skin tone can find something to enhance their fabulousness. In addition to his own line, the boutique carries makeup brushes, skincare, candles, etc. Even though the opening was well attended, the vibe was less of a bustling retail feel, and more of a relaxed, casual elegance that invites shoppers to sit a spell and stay a while.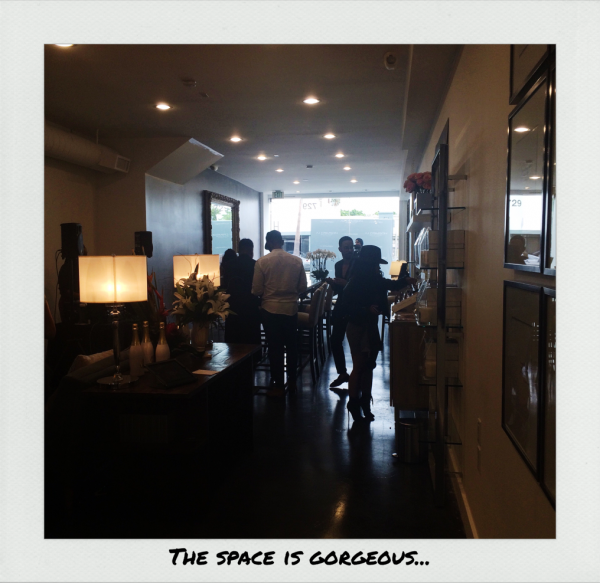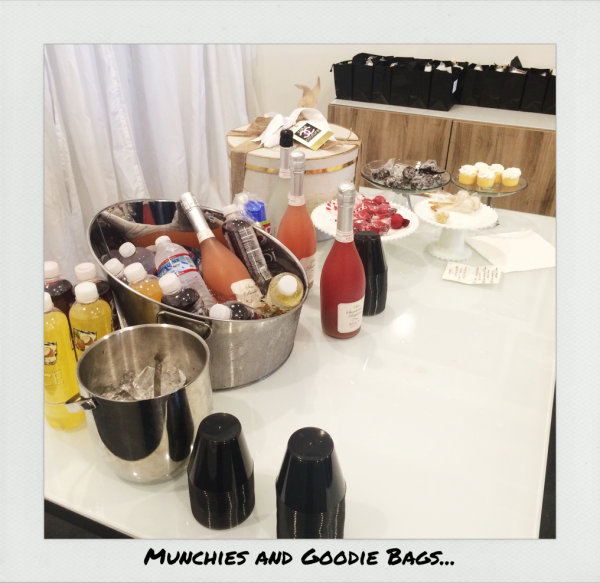 Since last I wrote about it, the AJ Crimson Beauty line has pared down it offerings and focused on skin and lip products. On display were the Dual Skin Cream Foundations (which as I mentioned I just got one for myself) and Dual Skin Correctors, the Universal Finishing Powders, the Mattes + Metallics Gloss Lippies, and my favorite product, the S & M (Sultry and Matte) Lipsticks.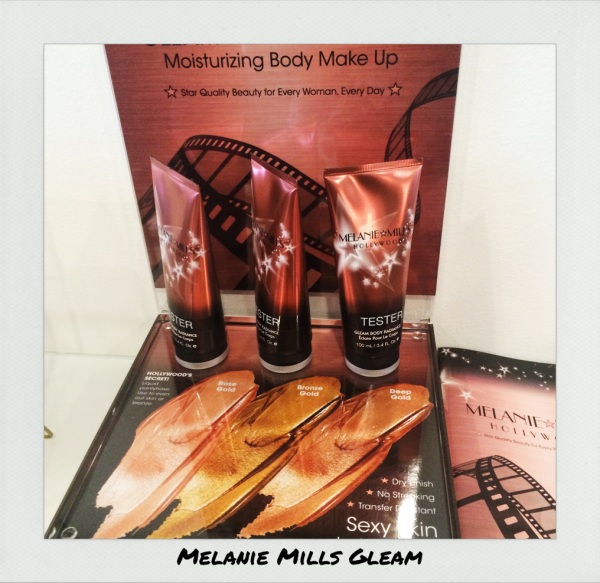 Melanie Mills Hollywood – Gleam Body Radiance
It feels like I've discussed Melanie Mills Hollywood Gleam products about a zillion times, so nothing new to say here but it was nice to see the Body Radiance in the boutique. As the goal of the AJ Crimson boutique is to provide products selected to work on women of color, Gleam products do not have white cast that can make deeper complexions look cakey or ashy. That chalky/ashy effect is something to watch out for when using highlighting products on people of color.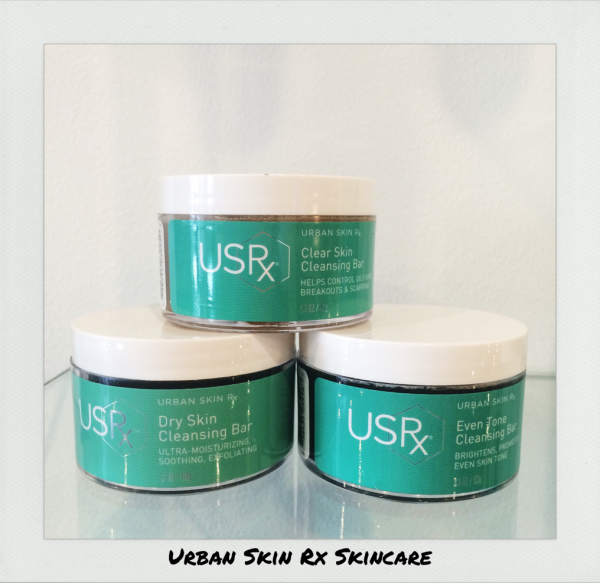 Urban Skin Rx
I'd not heard of Urban Skin Rx prior to seeing it at the store opening. Urban Skin Rx is developed by a medical esthetician and it is described as "Clinical Skincare for all Skin Types". The line is comprised of skin care treatments designed to address a myriad of problems including the dreaded Post Inflammatory Hyper-pigmentation that plagues so many women of color.


Tribal By Nature
The entire space was captivatingly yummy smelling thanks to these delicious candles. These are elegant candles with refined scents that subtly grace a room with fragrance. Think Diptyque rather than Yankee Doodle. Strangely enough I cannot find a website for this company. ??? But I love a good candle so I'll likely be back to purchase one.
Speaking of purchases; I swear I did not intend to buy anything on this trip – LOL! But real talk; well wishes do not pay bills. If we want independent retailers like the AJ Crimson Beauté Boutique to survive, we gotta whip out those credit cards and get ta spending. With that in mind, I went ahead and purchased two gorgeous makeup brushes, and for doing so I was gifted a fabulous goodie bag! 😀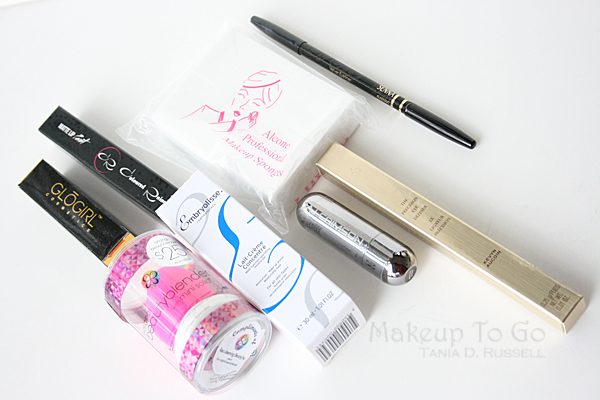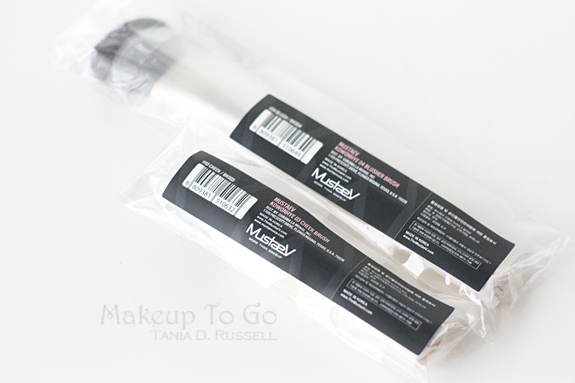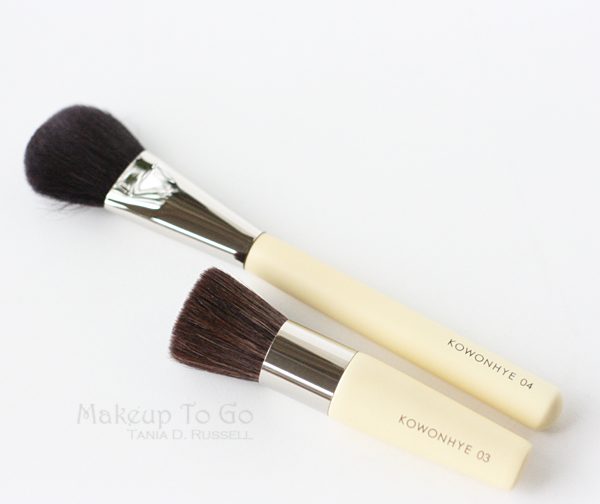 MustaeV
First my purchase; MustaeV (which I now know is pronounced like "Must Have"). This was the first time I'd seen their brushes and it was love at first sight. These are from the Kowonhye* Collection which appears to be their high end line, so these were not cheap. Quality brushes, however, are never cheap. I was immediately interested in #3 ($44.50) as I've been contemplating getting a good buffing brush for a while now. THEN, however, both one of AJ's artists and AJ Crimson himself told me that I had to get brush #4 ($51.00) as well. #4 is listed as a blush brush but AJ says he loves it to apply cream foundations. I love true artistry brushes that can be used multiple ways. What else could I do?! I had to get them both!
(*Kowonhye is a well known international fashion/celebrity makeup artist),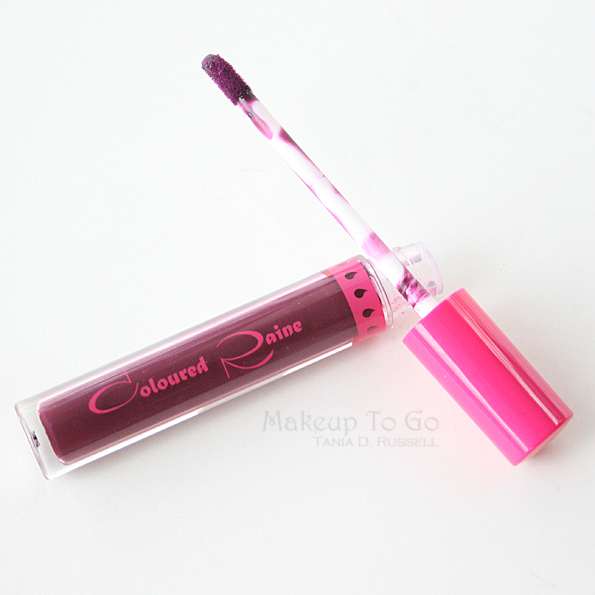 Coloured Raine
Never heard of this line, but the color is gorgeous. I like liquid lipsticks for certain types of photographic work, and I know lots of folks like to wear them as a long lasting lip color option. I'll give this a whirl and report on it soon.

GloGirl
I've heard lots of good things about the GloGirl Cosmetics brand so I'm stoked to finally have an item to play with. And I'm glad this tube is not Blue or the like… (but GloGirl has really pigmented versions of all of those edgy colors if you are so inclined…)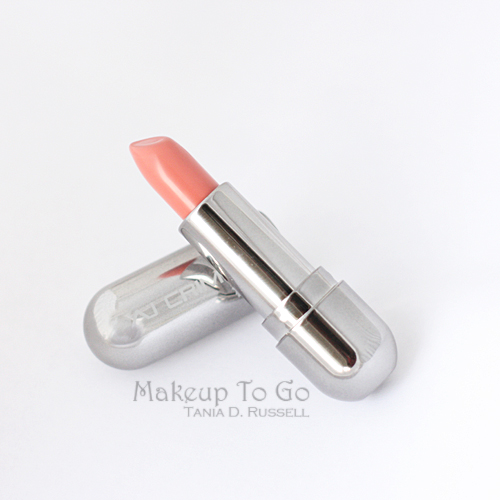 AJ Crimson Beauty
My fave AJ Crimson Beauty products are the lipcolors, full stop. Not surprisingly this color stays sold out. This is a very universal nude color that's neither too warm nor too cool, not too light or too deep, and not too brown or too pink. I imagine I'll be using this one a lot.
I don't think it needs to be said that the Holidays are upon us. In addition to the products carried, the AJ Crimson Beauté Boutique offers education and events, makeup application services, gift cards, and more. If you are in LA or coming for a visit, stop by the boutique as part of your holiday shopping extravaganza.
(Nope, this is not a sponsored post. I purchased items as described and neither AJ Crimson nor AJ Crimson Beauté know about this post until I tell them… 🙂 )
—-
Have you signed up for the Makeup to Go Blog newsletter yet? Join the fun for exclusive content, giveaways, and other assorted fabulosity! Makeup to Go Blog Newsletter – "Speaking of Makeup"
© 2016 – 2018, Tania. All rights reserved.