On the normal calendar, Summer is just getting underway. On the fashion calendar, however, we've already been thinking about Fall. Smashbox sent me a sampling of their new Fall color collection – Reign – and it looks highly promising.
This new color collection consists of "Double Take Lip Color" which is a two sided lip pencil (one side lip liner, the other side a coordinated lip color), new lip gloss shades, a new Plum shade of the "Lash DNA" mascara, new blush shades, 2 new eye shadow palettes ("Monarch" is pictured in this post), and the "Jet Set Palette" in Reign which is a collection of gel eyeliners.
The colors for this new collection were inspired by the Tudor era so we're talking lush browns and currants accented with glittery champagnes and metallics. The assortment of colors is beautiful and I can't wait until I have an opportunity to put them to use.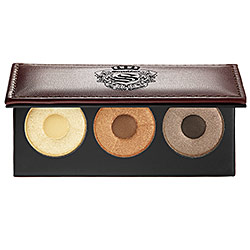 ON A RELATED NOTE – Not part of the Reign collection but equally cool, Smashbox also sent me an eye shadow palette called "Smokebox" which is basically a smokey eye in a box. I'm a big fan of items like these. Makeup artists prefer palettes over a bunch of individual colors because it's easier to keep your makeup organized and coordinated. So if the smokey eye has you baffled, this could be just the item you're looking for. 🙂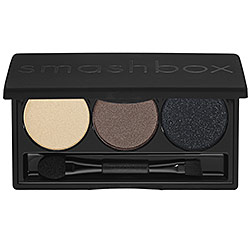 © 2009 – 2014, Tania. All rights reserved.