Disclosure: Hey folks, instead of doing sponsored posts, Makeup to Go is a member of Skimlinks and Amazon Affiliates. So if you purchase something via any of our links, we get a lil sumthin sumthin to help us keep running. Thanks much!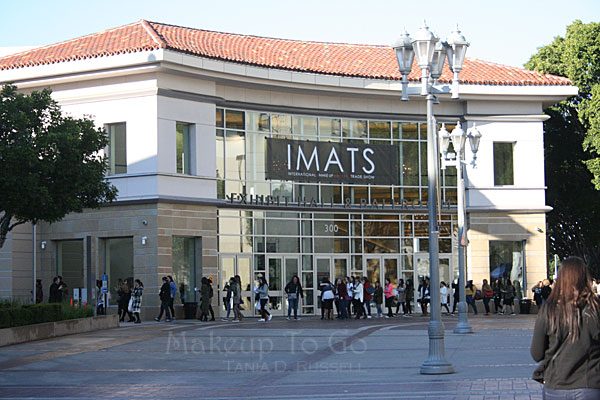 I'm late…
This was originally going to be a #MakeupMonday – Makeup Short Notes post, but as I was writing it became clear that my notes were no longer short. So IMATS LA 2017 will be its own post, and we'll hit the Makeup Short Notes on Monday.

IMATS LA 2017 took place this past January, and while it was not as amazing for me as last year was, it was a highly enjoyable, well produced show. The caliber of the vendors was overall very good, and the caliber of the education was excellent. Even in the "Influencers" hall – which I found quite spookadelic last year – there was education that was accessible to the consumer audience, but still relevant to the pros.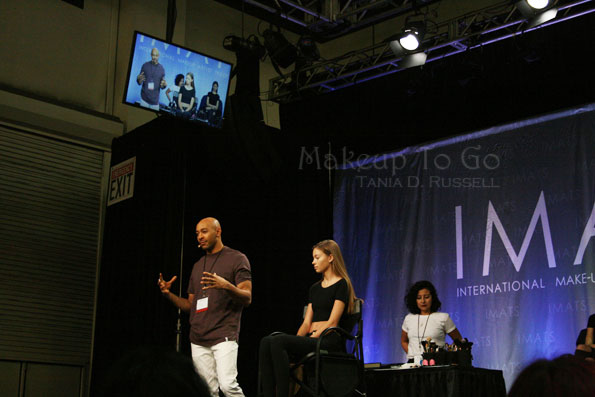 Sir John – of Beyonce's Makeup Artist fame – was more awesome than I even hoped he would be. I've been a fan of his makeup for a while as his aesthetic is similar to mine – he even said a lot of things I've heard myself say in my classes – and I was pleased to see that he has a wonderful personality to match. No matter how simple the question, Sir John was energetic, engaging, encouraging and NEVER condescending. He truly wanted to teach and share information. All while doing not one, but TWO great makeup demos. Impressive! (follow him on Instagram @sirjohnofficial)

On the flipside, I was completely UNfamiliar with MAC Senior Artist Fatima Thomas before her demo, and I walked away a fan. In addition to being an excellent artist and doing a beautiful demo, she gave a lot of technical knowledge in her talk. She is an EXCELLENT teacher. Lighting, temperature, hues, tone, color theory all played heavily in her demo. Those who kept their ears open walked away from the demo enlightened.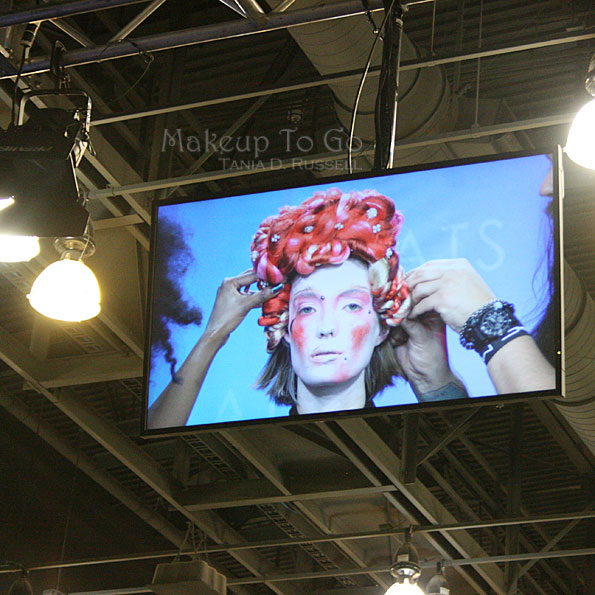 MAC Senior Artist Ashley Rudder's demo met at the cross section of art and fashion as she worked through a highly modernized Elizabethan makeup design. I'd forgotten that MAC has some interesting, non-traditional products available in the MAC PRO line. I walked away with some new thoughts on product usage.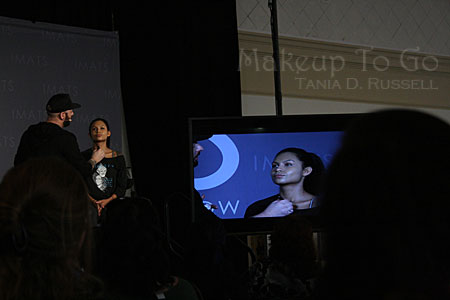 Artist Jordan Liberty is known for his modern "Glam" style and in his demo he walked through achieving a Glam look without going overboard. The end result was definitely still Glam complete with his signature glossy eyelids, but still fresh and pretty.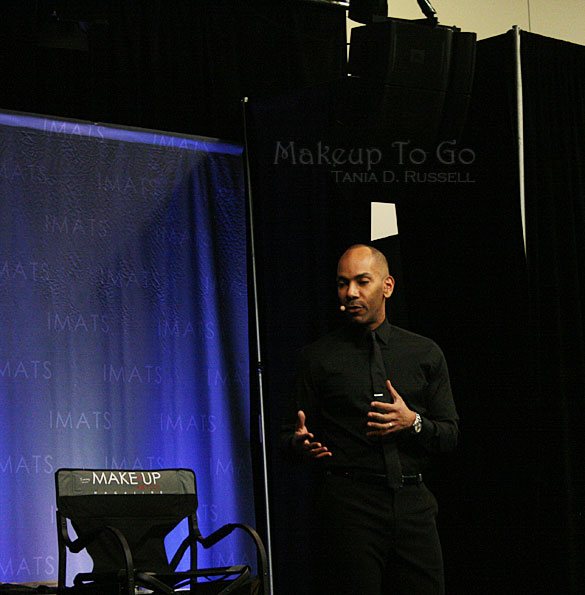 I've seen Sam Fine in demo about 12-trillion times and this last time it really dawned on me how unique and "his own" his style is. Everything from the way he uses product to the tools he uses (including an all-important Tupperware™ lid) is just nothing like what I've ever seen any other artist do. Maybe that's why I keep sitting in on his demos whenever I have the opportunity. In an industry where folks are described as one of a kind pretty regularly, Sam Fine is truly One Of A Kind. And his work and career speak for themselves.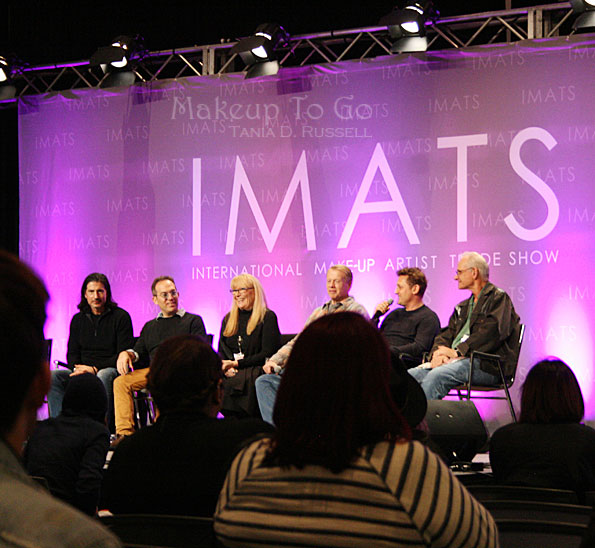 On a very different note from what I'm usually into and what I usually discuss here on el blog, IMATS celebrated the 30-year reunion of the film "The Lost Boys" by having a Keynote panel featuring some of the actors from the film and the makeup artists who created the looks for the film. For those of us "of a certain age" The Lost Boys was That Movie; everyone saw it, everyone talked about it… even scare-dee-cat me who NEVER watches any kind of even slightly scary movie went and saw it in the theatre (eyes covered a lot of the time but still, I was there!). What I didn't think about until this panel was how that movie completely changed the aesthetic of the Vampire genre, period. With one movie it went from the old Nosferatu "I vant to drink your blood", Transylvania scary guy Vampire, to the young, sexy Vampire aesthetic we have now (if you're wondering, yes, Lost Boys pre-dates the film adaptation of Interview with a Vampire by 11 years). So if you're a fan of True Bood, Twilight, etc. you owe a lot of that to Lost Boys. Thank you to make-up artists Ve Neill, Greg Cannom (who was my Spirit Brother on the panel), and Steve LaPorte for sharing stories and insights.
Other Sights and Sounds

Aside from the education, the other (probably main for most folks) draw at IMATS is of course the shopping. I didn't do too much damage this year, but for me as a Pro it is important for me to visit my vendors and peers, and as a FAN of makeup I always like to see what fun stuff is being created. Also, hanging out with my makeup homies is always the best part of any trade show. Shout Out to Eizabeth Fox (Instagram @lizzyfoxmakeup) for hanging with me. It was fab! 😀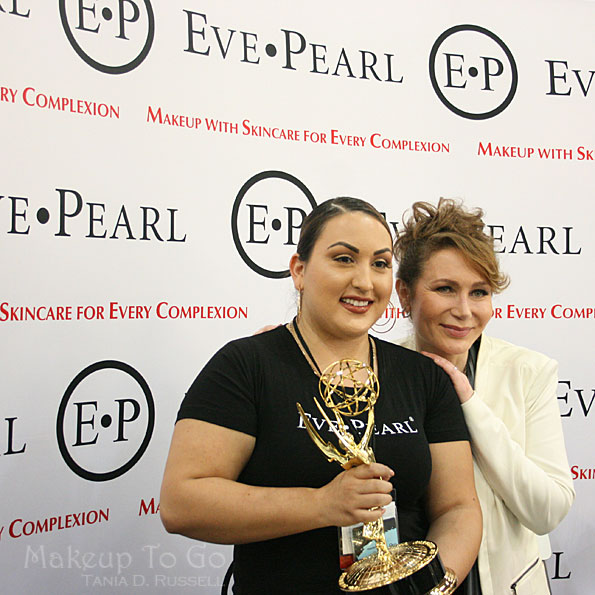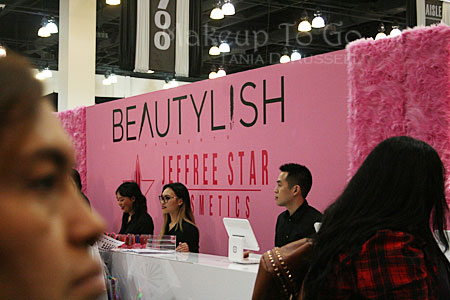 My "Haul"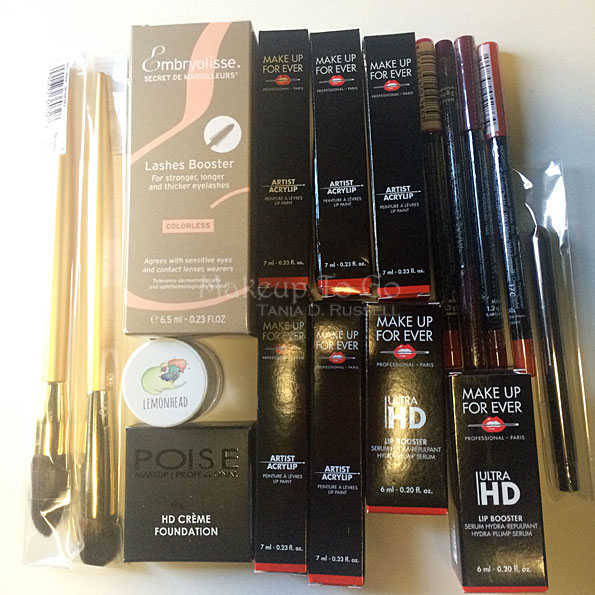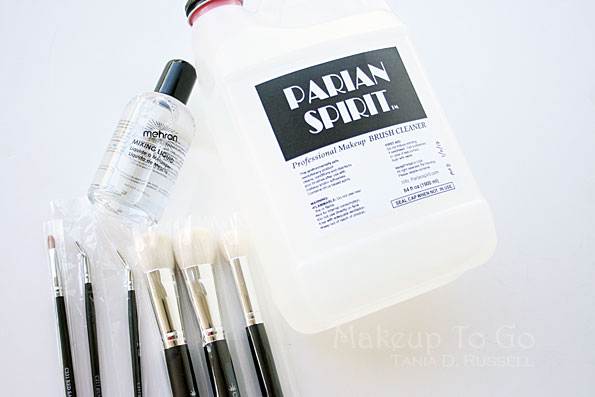 The 2nd to last photo are items I was gifted, the last photo is of the items I purchased. As always, I don't do "first impression" reviews so keep your eyes out on full product reviews as I've had the chance to actually use things (except for Parian Spirit which we all already know I consider to be #TheTruth).
Thanks much to Michael Key and the IMATS staff for always listing to the community and putting on a high quality event! 😀
—-
Have you signed up for the Makeup to Go Blog newsletter yet? Join the fun for exclusive content, giveaways, and other assorted fabulosity! Makeup to Go Blog Newsletter – "Speaking of Makeup"
© 2017 – 2018, Tania. All rights reserved.