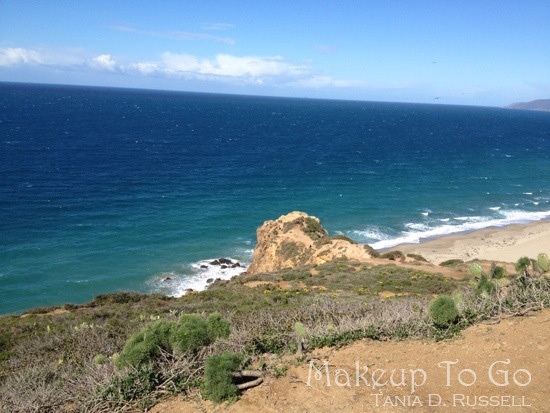 Welp, between the Affordable Care Act, the IRS and working on set, this week in Makeup to Go didn't happen. I have some posts in the tank but they aren't finished yet and I do not want to jack up some junk posts (an average post takes me about 4 hours to complete). I am shooting again today (night shoot. EEK!) and then I am taking my weekend 100% off. I might not even tweet. Sometimes ya just gotta scream "Gimmie a Break!".
The importance of days off cannot be overstated for freelancers. I see in our makeup culture – which is really just a reflection of our larger culture – endless posts bragging about hustling, grinding, "I Love My Job", not sleeping, haven't had a day off in XX number of days, etc. It sounds sexy. We're not lazy "artistes" hanging out in the local coffee house, we're business people on our grind. I have totally done it. I cannot search, but I know I have a LOT of tweets with the hash tag "EverydayImHustlin" because – most times- it's true. However, I've been a working freelancer for around 15ish years now. Freelancer burnout is real. I have seen a lot of people leave the profession in my time as a working makeup artist. Make no mistake there is ALWAYS something to do. I can think of about 20 things I really need to do over this weekend. But I'm not going to. I am going to do the top 5 today, go to my gig tonight, and then enjoy my weekend. The rest of my tasks will be there on Monday morning waiting for me, and I'll be more refreshed and in a better mind-set to tackle them. When you are first building your career, yes it's a true statement that you should do at least one thing to progress your career everyday. That said, you want to be balanced. Because the thing is – as all freelancers know – there really are times when you are booked out 2 or 3 weeks at a time when you really cannot do anything else. If you are not yet at that point in your career, its coming so be ready. When you do have precious time off, you have to take advantage. Spending time in the sun is just important as sending "one more email". Having coffee with a friend is just as important as working on your website. In a business where YOU are your product, you do not want to present potential clients/customers with damaged goods. "Mental Health" days are an important part of keeping yourself whole, and being whole is integral to maintaining stamina and creativity as an artist. This weekend I'll be judging a Easter Cake Bakeoff (I'm an avid baker in addition to doing makeup, and I have a little side-business TDRBakes), hitting the beach and enjoying the start of the NBA Playoffs. Some time on Sunday night I'll finish off my articles for next week.
Let me use a trick from Marie Forleo and leave you with a potential "tweetable": "There's always something to do, but you don't always have to do it all." via @makeuptogo
© 2014 – 2016, Tania. All rights reserved.