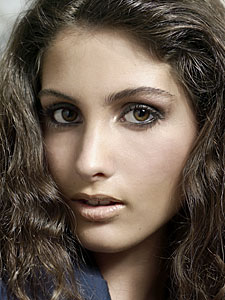 We here at Makeup to Go! pride ourselves on being an international bunch, and we have noticed that a lot of our inquiries come from spanish speaking Bellezas. For the new year we are introducing the blog series "Maquillaje Para Go! En Español"! These articles will not be written by me and my limited Spanish skills, but instead by my long-time makeup colleague and friend Delia Jimenez-Owens. For me, not only will it be fabtastic to have articles that branch out to our diverse readership, but it is always great to steal other makeup artists secrets, I mean, to read what products other artists are using and what tips they have to share. 🙂
If you are not a Spanish speaker, fret not! Delia has been so kind as to translate the article into English as well.
¡El Año Nuevo se trata de cambios! Es tiempo de limpiar su bolsa de maquillaje y introducir nuevos productos a su rutina de la belleza. Hay muchos gran productos en este momento, así que pensé que compartiría algunos productos que harían gran adiciones a su bolsa del maquillaje para el 2011.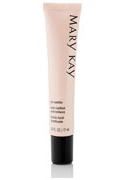 Loción Facial Matificante por Mary Kay – no más brillo! Este matificante dura,absorba la grasa y ayuda a controlar el brillo. Es suficiente ligero para utilizar por todas partes de la cara o sólo en las áreas donde grasa es problemático. Puede ser utilizado sobre o bajo su base y mantiene su piel fresco todo el día (o por lo menos durante 8 horas).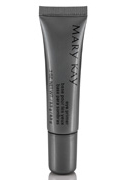 Base Para Sombras por Mary Kay – Otro gran producto por Mary Kay. Perfecto para los que tienen párpados grasientos, este producto mantiene sombra de ojos de arrugar y manchar y ayuda a mantener sombra en su lugar por mas tiempo.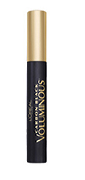 Rímel de L'Oreal Voluminous Volume Building en Carbon Black – Este rímel hace sus pestañas parecer instantáneamente más lleno y más largas. Yo nunca salgo fuera de mi casa sin este rímel y lo major acerca de este rímel…. ¡lo tienen en fórmula resistente al agua!
Gran aplicación del maquillaje siempre empieza con el cuidado de piel. Aunque los productos siguientes no puedan quedar exactamente en su bolsa de maquillaje, son productos que usted debe utilizar como la parte de su rutina de la belleza. Skin Prophecy es una línea del cuidado de piel que me fui introducido hace no mucho tiempo. Como alguien que ha luchado con acné toda mi vida, yo he tratado cada producto conocido y ninguno comparó a estos productos.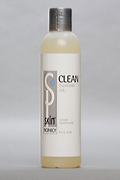 Limpiador: Skin Prophecy Clean Gel Cleanser – Este gel limpiador es gran para la piel sensitiva. Limpia la piel efectivamente pero suavemente dejando sintiéndose liso y refrescado.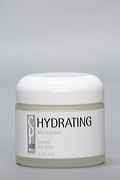 Humectante: Skin Prophecy Hydrating Moisturizer – ¡Perfecto para la piel que es prona a acné! Este humectante tiene un ligero toque y trabaja gran bajo maquillaje. Deja su piel liso y sin grasa.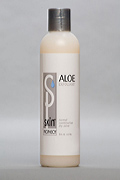 Exfoliator: Skin Prophecy Aloe Exfoliate – Uno del mejor exfoliator que he tratado. Suave y ligero y termina el trabajo de exfoliar su piel. Solo se necesita un pequeño gota para exfoliar toda su cara.
Skin Prophecy se encuentra en Santa Barbara, California. Puede visitar su website http://www.skinprophecy.com para ver mas de sus productos o para leer mas informacíon acerca los productos menciados arriba.
Delia Jiménez Owens es una artista de maquillaje y pelo disponible, en los angeles y las vegas. Puede seguidor en Twitter en @ DeliaJOwens
~~~~~~~~~~~~~~~~~~~~~~~~~~~~~~~~~
The New Year is all about changes! It's time to clean out that make- up bag and introduce new products to your daily beauty routine. There are many great products on the market right now, so I thought I would share some products that would make great additions to your make-up bag for 2011.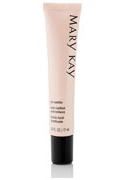 Mary Kay Mattifier – No more shine! This long lasting mattifier absorbs oil and controls shine. It's light enough to be used all over the face or just in the areas where oil is problematic. You can use it over or under your foundation and it will keep your make up looking fresh all day (or at least for 8 hours).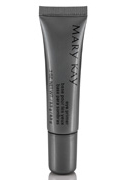 Mary Kay Eye Primer – Another great product by Mary Kay. Perfect for those that have oily eyelids, this product keeps eye shadow from creasing and smudging and really helps keep eye shadow on throughout the day making it long lasting.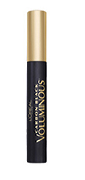 L'Oreal Voluminous Volume Building Mascara in Carbon Black– This mascara makes your lashes instantly look fuller and longer. I never leave home with out it and the best thing about this mascara….it comes in a waterproof formula!
Great make-up application always begins with skin care. Although the following products may not exactly fit in your make up bag, they are products you should use as part of your beauty routine. Skin Prophecy is a skin care line that I was introduced to not too long ago. As someone who has struggled with acne all my life, I have tried every product known to man and none really compared to these products.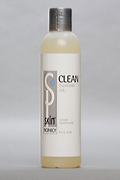 Skin Prophecy Clean Gel Cleanser – This cleansing gel is great for sensitive skin. It gently but effectively cleanses the skin, leaving it feeling smooth and refreshed.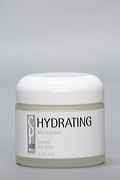 Skin Prophecy Hydrating Moisturizer – Perfect for acne prone skin! This lightweight moisturizer works great under make-up. It leaves your skin feeling smooth and not greasy.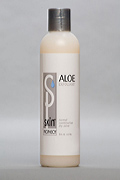 Skin Prophecy Aloe Exfoliate – One of the best exfoliators I've tried. Mild and gentle and still gets the job done. All you need is a pea sized drop to exfoliate your entire face.
Skin Prophecy is based out of Santa Barbara, California. You can visit their website at http://www.skinprophecy.com and check out more of their products and read further about the products mentioned above.
Delia Jimenez Owens is a makeup and hair artist available in both Los Angeles and Las Vegas. You can follow her on Twitter @DeliaJOwens.
© 2011 – 2016, Delia Jimenez Owens. All rights reserved.